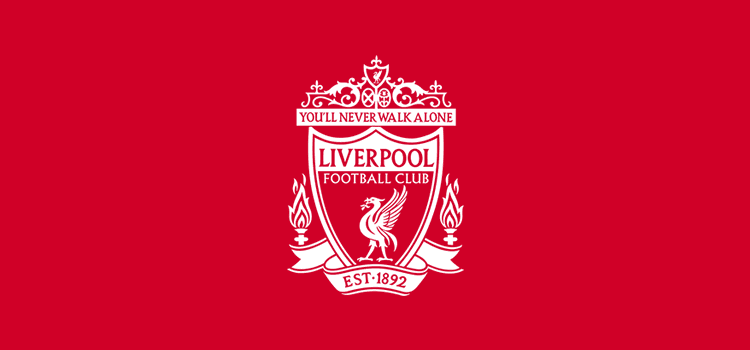 The last 5 league games for Liverpool read 13-2. For all the talk of capitulation, that's a formidable aggregate score. We currently sit 4th in the form table, a finishing position that a lot of fans would be satisfied with come the end of the season. As it is, we lie 5th but with plenty of room for optimism as Stoke fell victim to a professional away performance from the Reds.
The hangover I feared from the Chelsea match did not come, we did have our hairy moments but they weren't hangover induced. Part of being a Liverpool fan in the Klopp/Mignolet era is accepting that even the most comfortable looking scoreline will have been informed by several moments of defensive shakiness. I'm being generous in terming that Mignolet tackle as a moment of 'defensive shakiness' – it was a definite red card, but more on that later.
In many ways, Stoke were the perfect opponents. They lay 16th in the form table, had just been beaten by a last minute goal against lowly Crystal Palace, and haven't been good at home since they sold out and changed the name of their stadium to the Bet365. Despite all this, the question of 'can they do it on a cold night in Stoke?' is regularly touted as though a measure of a team's robustness.
If that was the question, Liverpool answered it emphatically in that garish orange kit. The headlines will invariably hark to the class of King Mo off the bench, but I felt it was a strong team performance that allowed Salah to put the gloss on with his wonderful left foot.
King Mo was rightly left on the bench for this one, rested along with Coutinho (who we had the luxury to rest completely). Klopp made 6 changes in total, with Lovren, Can, Wijnaldum, Firmino, Mané and surprisingly, Solanke coming in. As well as those mentioned, Klavan, Henderson, Milner and Sturridge also made way. A word for our bench – last night the Liverpool bench contained Karius, Alexander-Arnold, Henderson, Milner, Coutinho, Salah and Sturridge. Options. Options win you games and so it proved.
Stoke only made two changes – old Liverpool fan favourite Peter Crouch coming in along with Bruno Martins Indi. Kevin Wimmer and Ramadan Sobhi were left out.
There was little of real note until Mané broke the deadlock on 17 minutes – I'm one of those fans who loves the way a goal is scored, particularly if it vindicates the manager's team selection. Solanke poked the ball through to Mane with the outside of his boot and Sadio deftly chipped keeper Grant. The goal was positive in terms of the scoreline, but also in terms of boosting Solanke's confidence. His play had all the hallmarks of peak Bobby Firmino and that is huge praise. In my opinion Solanke and Sturridge are both competing for the one back up striker spot, and with age, strength and an injury record on his side, Solanke looks the better bet.
I purposely didn't mention Gomez's role in the build up, as I wish not to give it unnecessary publicity. However, to summarise – the ball wasn't out, he hit a lovely cross in, he played his part in the goal. It wasn't a controversial moment, no matter how much those of a Stoke affiliation willed it to be so.
Then the controversy. Mignolet has a great record from pens, Mignolet has never lost as Liverpool captain (2 for 2) and Mignolet appears a thoroughly erudite chap. However, his decision making lacks the appropriate instinct. In any walk of life the more you do something, the better your instinctive decisions become surrounding that activity. Yet Mignolet as a professional goalkeeper is bad at making instinctive decisions. For whatever reason he came out and took Diouf out (not for dinner). Martin Atkinson gave the foul but saved Migs from the long walk as he wasn't the last man. I think the most objectively fair Liverpool fans know that decision was lucky. However, that's all it was – one isolated decision. Mark Hughes obviously attempted to pin the entire narrative of the game on that one moment, but losing Mignolet doesn't stop Mané and Salah wreaking havoc. The away end breathed a collective sigh of relief and resumed shivering as fans at home pondered the inner workings of Mignolet's brain.
Little else of note happened before half-time. Our defensive partnership of Matip and Lovren were performing strongly, and that was that. Second half, however, Stoke did have their chances through the Welsh Xavi Joe Allen. I always felt Allen was slightly underappreciated at Liverpool but equally it is hard to argue that he adds anything to a midfield already lacking considerable glamour. Allen had two good opportunities, one grazed perilously past the post and the other lashed over the bar from a typical Crouch knock down. Liverpool have an engrained reputation as being something of a defensive shambles, and any chances created against us result in the brandishing of that tag. However, chances come in every game (unless you're Swansea). Stoke were going to have chances. Crucially, they missed them. There is nothing better to puncture a team's momentum than to unleash the King of Egypt. On almost 70 minutes Salah and Milner came on. Within 10 minutes of introduction Salah had scored.
It's crucial here to point out that I love Salah. I love his curly mop, his apparent humility and the fact that he donated his World Cup qualification prize money to build a school. I love him. However, that second goal was all about Sadio Mané. If his display was a 90 minute demonstration of why he should never be a last minute substitution again (see Chelsea), then I hope Klopp took note. He skipped past the Stoke rearguard and hung the ball up at the far post where Mo volleyed it home with authority. Why opposition defences continue to leave Mo unguarded in the penalty area I do not know, but their failures are our gain. Salah now has 17 goals in all competitions this season. It's November – he could feasibly double that. He's the new hero on Merseyside and how we've needed one since Suarez. And he doesn't even bite people.
At 0-2 the game felt comfortable, not something that can always be associated with Liverpool this season. However, we as Liverpool fans love ourselves some gloss. As I mentioned above, it's idiotic leaving Mo unmarked in the penalty area. It is also idiotic to hit a poor backpass with him in the vicinity. Erik Pieters was the man to give Mo his 17th goal of the season by doing just that. Once again, I love how a goal is scored and the importance of the team role in an individual goal must be highlighted. Can won the ball well in midfield in a 50-50 duel, and his thump forward fortuitously found Salah. However, they do say fortune favours the brave so well done Emre.
After 83 minutes the game had gone – we just passed the ball around quite nicely in the knowledge that we'd dismantled a poor Stoke team without playing Coutinho and by barely playing Henderson. Rotation is something of a catch 22 for Klopp – he's encouraged to use the squad, but maligned if he doesn't use specific members of that squad as desired by the fans. The last week has seen the two sides of this; against Chelsea the rotation didn't work, but against Stoke it did. Is that because Stoke are a weaker side?
Perhaps, but the greater probability is that rotation works when the correct personnel are chosen to effect it. Against Stoke, this was the case and so everyone walked away satisfied by what was gained by certain players not playing. We as fans must accept that Klopp is still learning, and while I accept the changing of personnel (within the game particularly) is Klopp's most notable weakness, I'd also urge fans to allow him to learn. For the most part we do (although I was furious Mané wasn't brought on against Chelsea).
The game ended with a half-empty Bet365 stadium, whether the home faithful were cold, irritated or both is anyone's guess, but that is not our worry. Liverpool scaled the steady heights of 5th place with a clean sheet, rested players and no known injuries. The headlines write themselves, with our attacking unit never one to shy away from the glory. However, praise to the defence. Since the Tottenham debacle we have conceded two goals in the Premier League. That statistic is particularly impressive given that we have changed the centre-backs, one of whom has returned from the lowest ebb of his career to perform admirably since. We have an excitable puppy dog at left back who has also returned strongly from a disastrous night out in southern Spain. And then there is Joe Gomez. Lovely Joe. He's future Liverpool captain. That defence doesn't embody the concept of stability, but here we are, not conceding many goals in the Premier League.
Another game down and onto Brighton. A long away trip for the Reds to a side who have shown themselves to be no slouches this season. That said, if we can't score past defenders named 'Bong' and 'Dunk' I begin to question everything. Up the Reds!