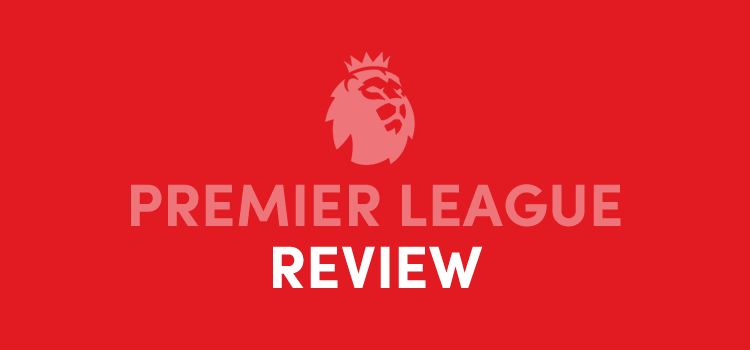 A bad way to get a good result
'A bad way to get a good result' – this expression has followed Liverpool Football Club around this week, first after the Sevilla draw and now with Chelsea. As is human nature, we as Liverpool fans always want more – we would've taken a draw in both games before a ball was kicked, but when confronted with the prospect of more, we raised our ambitions, only to have them crushed emphatically. This sounds dramatic – after all, it is only two points dropped against a strong Chelsea side, but never underestimate the hangover that comes from being so close, yet so far.
If I were to describe this contest ahead of the game, I would've deemed it 'finely poised'. There were favourable and disruptive circumstances at play for both sides. For Liverpool, the near-impeccable Premier League record at Anfield was a plus point, as was the extra day of preparation compared to Chelsea.
On the downside, the capitulation in Seville allowed a disruptive narrative to dominate the build up. Would Alberto Moreno play? Would he bounce back? Is Jordan Henderson actually any good? Has anyone seen Andy Robertson?
Chelsea had an arduous trip to play Qarabag, and had a day less to prepare. Yet they breezed past Qarabag, so faced no mental hangover or lingering questions over their mentality and personnel.
If circumstances didn't render this an even contest, the recent record at Anfield certainly did. We haven't beaten Chelsea at Anfield in the Premier League since May 2012, drawing our previous three games against them on home soil.
King Mo
If anyone could break this run, it's King Mo. Ahead of the game he commanded attention because of his contentious spell at Chelsea, where he was prematurely dubbed a failure and consigned to the extremely full Chelsea reject pile. However, his form since (for club and country) has shown that he was failed.
He kept his place in the side from Tuesday, but there were several changes otherwise. The keepers rotated again, and Matip came back in for Lovren. Unsurprisingly Moreno kept his place, as did Henderson – Klopp demonstrating his unwavering trust in his players once again. Wijnaldum, Firmino and Mané dropped out, with Milner, Oxlade-Chamberlain and Sturridge coming in.
An element of intrigue surrounded the lineup –fans seemed aghast that Klopp chose such a big game for extensive rotation, but also happy to see those brought in given the opportunity. Oxlade-Chamberlain certainly warranted his place, and the Sturridge-Chelsea connection meant Daniel's inclusion made sense.
Klopp's Chosen Line Up
Many were angry at Klopp for dropping Mané, however, you only had to watch the second half in Seville to see just how leggy Sadio was – such is his ability that some forget he had a serious injury very recently. In my opinion the prospect of a strong cameo trumped the prospect of a tired performance (it's a shame that neither happened – more on that later).
Starting Milner worried me (justifiably). Klopp, in my opinion, has never been fully sold on Milner as a midfielder. Including him in a partnership with the much-maligned Henderson appeared dangerous to me. I was worried a spanking against Chelsea would vindicate Klopp's thinking.
A spanking Chelsea were more than capable of handing out, thanks in no small part to the form of Eden Hazard. If we have King Mo, he's Emperor Eden. The Morata-Hazard axis has been scintillating at times this season, and they both played at Anfield. Chelsea made a raft of changes, with notable starts for Drinkwater and Bakayoko. Willian wasn't included, but his reputation as something of a super sub worried me.
Salah and Hazard
King Mo and Emperor Eden proved the most potent threats on the pitch in a game that was fairly evenly matched statistically. Liverpool dominated proceedings for large spells of the first half, but didn't look likely to unlock the door. Passing without penetration would often frustrate the Anfield faithful, but there was a knowledge amongst the fans that Chelsea are a good side who we struggle to break down at home. This, combined with the uncharacteristically strong bench meant the fans were more patient.
Salah had the main chance of the first period, firing narrowly wide after evading his marker. For Chelsea, Hazard tested Mignolet and then set up Drinkwater to try to do the same. Hazard would terrify the most accomplished of defences, so for this fragile Liverpool rearguard he proved a menace all game.
As often happens in such games, the second half opened up more. Sturridge and Morata had the key chances before the deadlock was broken by one King Mohammed Salah. Oxlade-Chamberlain stubbed the ball toward Salah who poked his shot past Courtois.
It's no coincidence that these two players were involved – Salah because it was written in the stars and Chamberlain because his overall play merited it. The triumvirate of Moreno, Salah and Chamberlain were our three best players on the night so it felt fitting for the latter two to combine to score a vital goal. It's also no coincidence that our three best players on the night are famed for their fitness levels. This game required them.
We looked well on our way to three points, and while the feeling of 'so near yet so far' resonates, I take comfort in the fact that their goal was a fluke. I was less comforted by the fact that the scorer of said fluke was super sub Willian. We did not collapse defensively, Mignolet was not to blame and we did play reasonably well. That's the way I'm choosing to view this game.
Player Struggles
Of course, a paragraph must be reserved for those who struggled. While Klopp was rewarded for his faith in Moreno, Henderson was poor again. He toiled and laboured individually, and in his partnership with Milner which had all the flair of a Tony Pulis combination. Can was injured which limited our midfield options, but the two should never feature as a partnership – like ketchup and curry. Both have uses, but never together.
Sturridge once again had occasional moments, but the harsh reality is that you need more to lead the line for Liverpool Football Club. Much of the talk has been about finding it with Sturridge, but I believe it's time to realise that that period has passed. Regular starts may help Sturridge, but they would hinder the team more. Sturridge has become little more than a body to Klopp, one which he will discard with relative ease when he deems the time right.
The final person to struggle was Klopp. His notoriety with late substitutions riles many fans (including me). For me it is his one weakness as a manager – his changes are reactive, not proactive. Giving Mané 5 minutes was completely counterproductive. Not allowing him time to truly impact the match entirely undermines the justified reasons for resting him. Sadio was meant to be primed and ready to be unleashed to give the Chelsea defensive 30 minutes of hell. Instead he was given a measly five minutes against a Chelsea team content to keep the ball to preserve their point. Klopp missed the point himself and no doubt that will factor against him when the conclusions are drawn.
Two games in five days where expectations were pragmatic, then raised by strong performances, then taken back to square one by a combination of luck and defensive frailty. The reality is that Liverpool are still unbeaten since the Spurs game. The reality is also that we could've turned many of those draws into wins. And all we can do as fans in support the team as they try to extend that unbeaten run against Stoke on Wednesday night.