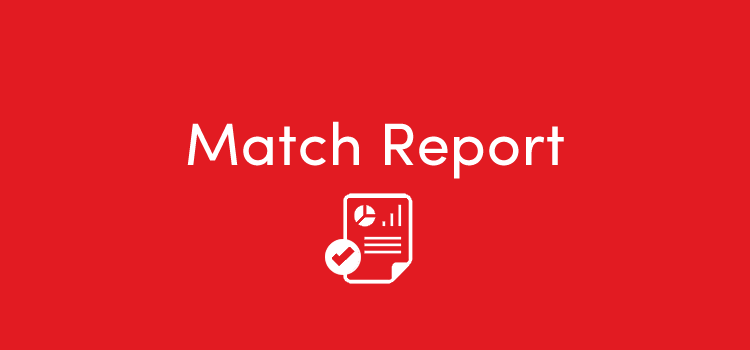 Last time Liverpool were in the capital we were truly humbled. We came away from the game against Spurs examining what seemed to be a chasm in class between us and the opposition. Our defence was put under the microscope again, our goalkeeper was lambasted for unsuccessfully attempting to play reactively and our usually reliable midfield was controlled easily. That was only 13 days ago. Since then we have scored 6 goals in 2 games in all competitions without reply. We have overcome stubborn opposition. West Ham would need to be at their stubborn best today, something which has been uncharacteristic for them this season, if they were to get anything out of this game.
West Ham chose to continue with their back three of Winston Reid, Jose Fonte and Cheikou Kouyate, employing Edmilson Fernandes and Aaron Cresswell as wing backs. Manuel Lanzini, apparently a Liverpool target in the summer, also started in the centre of midfield. Someone who has worn the red shirt is Andy Carroll. He was only able to make the bench.
Jurgen Klopp made his usual changes from our midweek win over Maribor on Wednesday. Simon Mignolet re-assumed his starting berth in goal. Joe Gomez replaced Trent Alexander-Arnold at right back, although Ragner Klavan continued to start over the apparently now fit Dejan Lovren. The Croat did make the bench though. Jordan Henderson also didn't make the starting line-up, with Emre Can starting at the base of the midfield. Gerginio Wijnaldum was therefore joined in the middle of the park by Alex Oxlade-Chamberlain. The big news for Liverpool came in the form of Sadio Mane, who started for the first time in a month after picking up a hamstring injury on international duty with Senegal.
The game started quickly with Liverpool creating early chances. Gaining a free kick on the left, Mohamed Salah lofted it towards the back post. It was headed directly into the air by a West Ham head and landed on the chest of Roberto Firmino. The Brazilian was unable to bring the ball under complete control though and although he managed to poke a shot towards goal, Joe Hart was quick to close him down and spread himself well to block.
West Ham had chances of their own early on. Andre Ayew flicked the ball past Alberto Moreno towards Manuel Lanzini before carrying on his run. Lanzini tried to thread the ball back to Ayew but it deflected off Emre Can. It didn't matter, the deflection only prevent an orange shirt from intercepting it and Ayew was now clean through. Mignolet began to come, then stopped before carrying on his attempt to close down the shot. That hesitation ensured he would be beaten to the ball and Ayew lifted it over him from the edge of the six yard box. The Belgian 'keeper must have been massively relieved when the ball hit the post and went behind for a goal kick. It would only go downhill for Slaven Bilic's side and it all began with their own corner.
Mark Noble took the set piece which was defended by Liverpool and cleared to the edge of the box. Mohamed Salah beat Edmilson Fernandes, who put in a half hearted challenge, to the ball and played it to Sadio Mane. Liverpool were now clean through, 2-on-1, with 70 yards of space between us and the goal. Mane ran at Aaron Cresswell, trying to goad the Scouse full back into a tackle. Cresswell continued to back off, trying to hold the orange onslaught up so back up could arrive. It couldn't come quick enough though and with 20 yards between Mane and the goal, he slid in Salah. The winger now had a clear view of goal, took one touch, and pass it beyond Joe Hart to put Liverpool one up. Having just edged the play it was no more than Jurgen Klopp's men deserved. It would get even better three minutes later.
Alberto Moreno won a corner on the left which Mo Salah took. He fired it low towards the near post and, at first, it looked as if it was poor corner. However the ball flicked off Mark Noble and towards the goal. Joe Hart managed to fling himself to his left and pull off and instinctive save. It fell straight to the feet of Joel Matip though, who had the simple task of poking it into a virtually empty net from 3 yards out. Liverpool now looked comfortable having not even got out of second gear yet. West Ham seemed to be falling apart at the seams.
Liverpool assumed control of the game from there. West Ham sat deep, employing a five man defence and a deep midfield, and didn't attempt to press the ball much. It made it look very easy for The Reds, who had most of the ball for the rest of the half and went in comfortably ahead at half time. The West Ham fans booed their players off at half time and rightly so. Liverpool weren't even playing at full pelt but looked sharper and quicker to every ball. It was impressive viewing if you were a Liverpool fan and Jurgen Klopp will have been hoping for more of the same after the restart.
West Ham came out in the second half with renewed vigour. They had brought on Andy Carroll, always in the mood to put one over his old club, with the aim to expose Liverpool in the air. They seemed to be revived. On 55 minutes they were given real hope. Andre Ayew had the ball on the right wing and lifted it into the box. Manuel Lanzini battled with Joe Gomez to take possession of the ball and won. He brought it down with his chest and flicked it over Mignolet. The Belgian was once again too slow to react to the situation and was powerless to stop the ball from going into the back of the net via the post. It was obvious Mignolet was going to concede judging by his performance in the first half. The only surprise was that it wasn't directly from one of his own mistakes. Liverpool needed to keep a cool head now and show character. They did better than that.
Liverpool kicked off and gave the ball to Roberto Firmino in the centre of midfield. He drove at the defence and managed somehow draw four players towards him in doing so. Alex Oxlade-Chamberlain was now wide open to his right and Firmino simply played him in. Oxlade Chamberlain had time and space to weigh up a shot and fired towards goal from the corner of the 6 yard box. Joe Hart was equal to it but nobody reacted to the rebound – nobody but Oxlade-Chamberlain, who smashed the ball into the roof of the net. It was a goal that settled Liverpool's nerves and will have done the scorer a world of good in terms of confidence.
Oxlade-Chamberlain has had his detractors since his £40 million move from Arsenal in August. Now he is starting to settle it is clear what he brings to this side. His direct running, quick thinking and under-rated vision is only let down by a slight inability to match all of this with technical know-how. He is still a threat though and is now adding goals to his game.
The chances kept coming. Sadio Mane lifted the ball over two West Ham players for Firmino to run onto. He still had a lot to do but did it brilliantly. He took one touch to go past Kouyate and another to get his body between the ball, and Kouyate and Fonte. He was now bearing down on Hart but his first touch was too close to him and he dragged his shot wide. James Milner, having come on as a substitute, was next to have a go. He took one touch inside Winston Reid before attempting to send Joe Hart the wrong way, but he too pulled his shot too far wide of the goal. The goal would eventually come though. Liverpool couldn't stop making opportunities and one more was created that was finally taken.
Sadio Mane found himself with the ball just outside the box but with four claret and blue shirts closing him. With so many West Ham defenders once again drawn towards the ball, Mohamed Salah was left wide open on the left side of the box. Mane was able to execute a perfectly weighted chipped pass over to his Egyptian team-mate. Salah brought it down expertly before firing across Joe Hart and into the bottom corner to score his second of the day and Liverpool's fourth.
Liverpool were able to make three or four more clear cut chances between that goal, scored in the 75th minute, and the end of the game. Alex Oxlade-Chamberlain and Roberto Firmino had shots saved by Joe Hart, while Mo Salah was also denied his hat-trick by the England number one. Dom Solanke came on and fired wide from the edge of the box and Milner also put another shot past the post. When the referee finally blew the whistle to signal the end of the game the stadium was already half empty. The home fans who had stayed let their feelings be clearly known. The Reds in the ground celebrated just as loudly and they had every right to. It was an emphatic win for Liverpool and another sign that the response following the Spurs defeat has been wonderful.
The scars that result could have created had the potential to be catastrophic. It took us nearly two months to fully recover from the disastrous result at the Etihad in September. It is clear that we have learnt from both of these games. Defensive frailties persist as those of the goalkeeper, but the incision and quality shown today were delightful. Next up is Chelsea at Anfield. If we play like we have done over the past three games then there is a lot to be confident about.