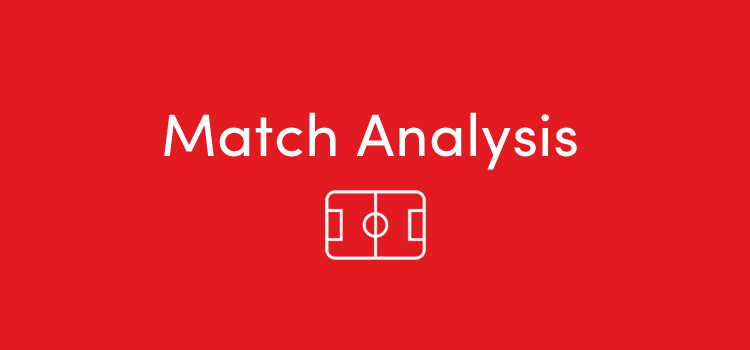 Liverpool remained unbeaten in group E of the Champions League and are on top with 8 points – Sevilla have 7. They are now closer to the knock-out stages, which will be some short of success, considering that they haven't been there since 2009.
Klavan replaced Lovren along Joel Matip in the center-backs, Can, Wijnaldum and Milner formed the midfield trio and Chamberlain started in a left-wing position for Jurgen Klopp.
This match looked very much like the one the Reds played for the Premier League last weekend against Huddersfield. The opposition had little intention to attack in an organised plan and sat very deep, surrendering possession, waiting for any possible mistakes to exploit.
The first half was goalless in both matches, but again some decent attacking plays gave Liverpool a much needed – not so easy as the final score suggests – 3-0 win.
We see here how Maribor defended from very deep positions, deploying a 5 – 4 – 1 scheme when they didn't have the ball, which was the game's main scenario of course.
Liverpool dominated possession throughout the game (75% – 25%), a percentage that was good enough to produce 23 shots (a good 9 of them on target).
Liverpool's defenders were very high-up the pitch during the biggest part of the game, exchanging passes relatively easy between them, but had some trouble finding those players who are responsible for spreading it forward in dangerous positions.
The ball would normally end up in the flanks, from where they attempted an awful lot 48 crosses (Maribor attempted only 4), combined with 17 corners. We can tell from this that the Reds had serious problems breaking their opponents compact defence and so was the first half pretty much wasted, with few memorable moments.
The same pattern returned with the beginning of the second half. Maribor continued to shape two zones of 5 and 4 players a few yards in front of their goalkeeper, leaving little space for Liverpool to find a crucial through ball.
Crosses were the basic choice of Klopp's men again in the second half, which was of no impact, especially when Mohamed Salah was often the player to chase them.
We see here how Salah is the only Liverpool player near to the opposition's box, having two Maribor defenders close to him and 7 others more closely than any of his teammates.
On the other hand, Salah's opener came from a cross (assist from Arnold), but it was a rare occasion where Liverpool's players found themselves in a 4v4 situation inside Maribor's box and Salah's brilliant back-heel found the back of the net to fans' and Klopp's relief.
It was one of the few times in the match that Maribor hadn't an obvious numerical advantage of players marking their opponents and the Egyptian had the ability to convert, scoring his 10th for Liverpool this season.
It was arguably the defining moment of the match this goal, considering that Maribor had little intention – or just couldn't – threat their opponents afterwards.
Again a moment of magic from a Red proved crucial, when Firmino made a wonderful dribble to his opponent and won a penalty after his clumsy challenge. Although Milner didn't manage to convert (5 out of 7 last penalties lost for Liverpool), our point is that Liverpool relied vastly on individual moments of magic from their players to win this game, thus they shouldn't be carried away from the final score. They still have a lot to improve, both on defence and attack.
The second goal for Liverpool came from the game's MVP, Emre Can. Again Salah – and not Firmino – moved centrally in the box as a striker – taking with him a defender and opening space for Can to shot nicely in the right corner. This move from Salah proved to be very impactful for the outcome of the match, as it resulted in two goals.
Now the game was officially over, with Sturridge sealing the victory with a late strike, good for him to retain his good recent vibe.
We have many times talked about Liverpool's sluggish defence from this column, but we should give these guys some credit after keeping their 4th clean-sheet out of the last 5 games.
Whether this has to do mostly with the defence-first minded approach that their recent opponents deployed, it remains to be seen in their next games.