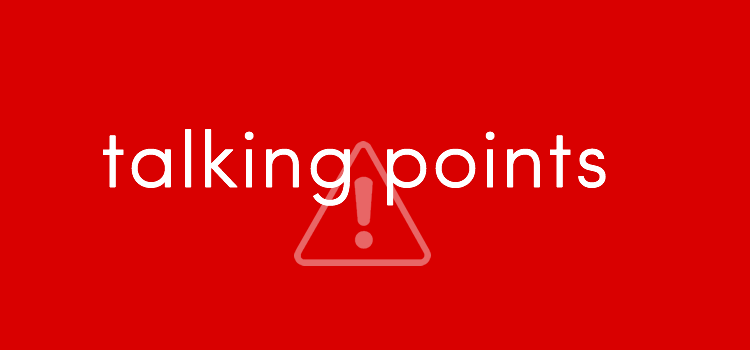 Estadio Ramón Sánchez Pizjuán, Seville – Where to begin? Coming into this match in good form, Liverpool seemed to have finally exorcised most of the demons that have plagued them in recent years. The game couldn't have started any better, Firmino got the scoring underway just 2 minutes in and The Reds raced to a 3-0 lead in half an hour. There were a few moments in the half that suggested that Sevilla were definitely still in the game, but unfortunately it looks like no one took that threat seriously. Both teams came out for the second half but only one came to play. The intensity and intelligence that Liverpool displayed before the interval was nowhere to be found. And inversely, Sevilla's quality began to show as they seized control of the game and eventually completed one of the most remarkable comebacks we'll see all season. This was the clichéd 'a tale of two halves' in its purest form. Here are the five key talking points from Liverpool's 3-3 draw away at Sevilla.
1 – Old Frustrations Return
It really felt like Liverpool had been making steady progress since the demolition they suffered at Wembley last month. 4 games won, with 13 goals scored, and just 1 conceded had fans thinking that horrid defensive displays were a thing of the past. However, a goal that Liverpool fans know all too well was the one that confirmed the share of spoils. After initially dealing with a set-piece, an opposition player finds himself all alone in the box with the ball at his feet and the goal at his mercy. Probably even more frustrating is the fact that they even found themselves in this position after being 3-0 up. The inability to hold on to a lead or even just comfortably see a game out has been one of the biggest issues Klopp has had to face since taking over. Just this season, the draw with Watford, the win at Leicester, and the first meeting between Liverpool and Sevilla are all examples of the team making a nervy ending of games that they should've finished with more control. This recurring theme also comes down to a whole other problem entirely…
2 – Lack of Leadership
Probably the most damning of verdicts for this Liverpool team. It's something that's been said for a while now and not much has been done to drastically alter opinion on the matter. Now please don't read this as an attack on Jordan Henderson, he's definitely a part of the problem but by no means does all the blame fall on him. When you look at the team from back to front there seems to be a real lack of character. Do you look at Matip and expect him to step up when the team's back is against the wall? What about Mané? Or maybe Wijnaldum? This isn't a criticism of these players as footballers, they're all gifted but it's clear that mentally something is sorely missing. It hurts to say but most Liverpool fans probably knew in the back of their minds once Sevilla scored the 2nd goal that their side wasn't going to hold on to the lead. It ties in with the aforementioned point of this team being unable to comfortably see games out. Identifying the issue is one thing but fixing it is completely different. Game management is such a tough skill because there isn't one department that is solely responsible for it. Every player on the pitch and the manager all have a role to play. It looks like kicking the ball down the touchline when the opposition wants to take a free kick, it looks like players taking their time to get off the pitch when substituted, and it looks like the manager making more conservative changes when the team is still on top. Instead we saw Sevilla able to take set pieces at their pace, Coutinho and Moreno hurrying off the pitch when their numbers were called up, and Klopp not making a single substitution until Sevilla had already scored two goals. For the most part these are attributes that are only acquired with experience, and perhaps the agony of Tuesday night could be just the lesson that this team needed.
3 – A Night to Forget for Moreno
We didn't think it would be to such a scale, but a day like this was bound to happen. Much maligned throughout his time at Liverpool, Alberto Moreno made a surprisingly brilliant start to the season. Unable to revel in his improvement, there has been a sect of fans and pundits patiently waiting for the Spaniard to make a mistake and use that to fuel arguments as to why he should never don the red shirt again. The game that almost ended his Liverpool career was the Europa League final against his former club and football's cruel enough to make his return to his old stomping ground the game that halted his progress. Similarly to that painful final, Moreno emerged from the dressing room for the 2nd half and made an absolute mess of pretty much everything. In 15 minutes he managed to needlessly give away a free-kick, get beat at the front post from the resulting delivery, and give away a penalty after a sloppy first touch. It was absolutely the right choice for Jurgen Klopp to take him off as the occasion seemed to be getting the best of him. No one has doubted Moreno's ability, he's a fine footballer gifted with terrific pace and technical ability. However, his biggest criticism has been his in-game intelligence. He's come on in leaps and bounds in that regard this season and it's unfortunate that he had to have as spectacular a fall from grace as he did on Tuesday. With that being said though it's more than likely that he's still Jurgen Klopp's first choice for the left back role and rightly so. One poor game shouldn't be enough to ruin a player's good work.
4 – All to Play for in Match Day 6
In spite of all that's been said, Liverpool still sit on top of group E. While the capitulation against Sevilla was undoubtedly frustrating, every other team in the group would still prefer to be in Liverpool's position right now. The Reds head into the final match day at home against Spartak Moscow knowing that just one point will see them progress to the round of 16 and a win will see them finish as group winners. If you had given Liverpool fans the option to take the current scenario at the time the draw was made, the majority would have accepted it without hesitation. A Spartak Moscow side unable to beat Maribor home or away travel to Anfield in two weeks' time. Pressure will undoubtedly be all on the home side as failure to qualify would be catastrophic. But if this team has any hopes of being feared on the European stage again then they simply have to get the job done in matches like the one they face in a fortnight.
5 – No Time to Feel Sorry
Football leaves no time to sulk, even more so now that we're heading into the festive season. Fixtures will keep piling up for The Reds, and none will be quite as big as what's immediately to come. Jurgen Klopp's men will welcome the reigning Premier League Champions to Anfield on Saturday and the German needs to make sure that his team is completely prepared both tactically and mentally. Fortunately, complacency won't be much of an issue in his players this week but making similar mistakes that were made on Tuesday will likely have even worse results. The lack of character in this team has been called into question on many a forum (including this article), and some sort of response is needed. Regardless of what rival fans and television pundits think, a massive performance is needed on Saturday for themselves. Most still believe that Klopp is the best man to take this club forward but doubts have inevitably emerged regarding the current quality of the team. No one wants this season to go to waste. There's still potential for 2017/2018 to be one of the best seasons in recent memory, and it's up to Jurgen and the players right now to make us believe that this dream can still become a reality.