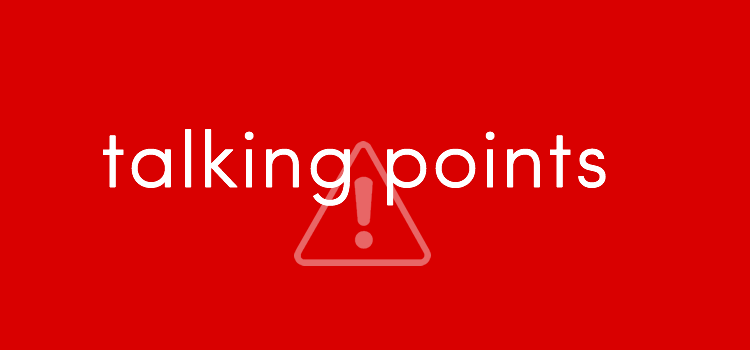 Bet 365 Stadium, Stoke – A cold Wednesday night in Stoke, the game that no team wants to play but everyone wants to win. There's a strong sense of accomplishment that accompanies walking out of that place with a positive result. Liverpool travelled there on Wednesday after picking up victories in their last three visits in all competitions. Jurgen Klopp made six changes to the side that drew 1-1 with Chelsea over the weekend, restoring Roberto Firmino and Sadio Mané to the line-up. In what was a very cagey first half, Liverpool found themselves 1-0 up after a well taken goal from Mané. Mohamed Salah was among the 2nd half substitutes and he made his mark by bagging another brace and helping his team get back to winning ways. Here are the five key talking points from Liverpool's 3-0 win over Stoke.
1 – Solanke Gets his First League Start
After getting numerous cameos as a substitute, Dominic Solanke was finally given the opportunity to start his first league game on Wednesday. All in all, it was a performance that he can be proud of. He was lively all throughout the first half, linking up well with Mané and Firmino while also being able to get into dangerous positions himself. It was his cute little ball that set up the opening goal and he also played Mané through on goal right before half-time but the winger was unable to double his tally. Solanke will probably be kicking himself for not grabbing a goal when he saw his effort smothered by Grant after being teed up nicely by a cheeky Firmino back heel. Nevertheless, he has many positives that he can take from his debut league start, it's only a matter of time before he gets his first goal.
2 – Mané Returns to Scoring Ways
It would be misleading if I simply stated the fact that prior to Wednesday, Sadio Mané had not scored a league goal since the 4-0 win over Arsenal in August. The reasons for that are his suspension that he received in the loss at Manchester City, and the injury he picked up while on international duty. Those factors meant that he only featured three times in the league since that victory over Arsenal (not including the 37 minutes he played before the red card). Which makes his 'goal drought' seem miniscule in comparison to its surface level appearance. However, he still needed the performance that he put in on Wednesday. Much of the talk lately has been about Mohamed Salah – and rightly so – and Mané just needed to remind everyone what a special player he is. His goal and assist perfectly sum him up. To score, he took a brilliant first touch to get away from his marker and set himself up perfectly for a lovely little chip over Grant. And to assist, he spun around Fletcher with ease, using his pace and power to full effect before clipping in the exact cross that Salah needed to volley home. It seems the winger is starting to hit full form, and it's at just the right time.
3 – Salah Strikes Again
It's becoming a bit of a joke now; this special player can't help himself from scoring. Week after week, goal after goal; he's absolutely setting the league alight. Stoke fans undoubtedly breathed a sigh of relief when they saw him starting the game on the bench while simultaneously fantasy managers shuddered. But something as trivial as not playing for the game's opening 67 minutes wouldn't be enough to stop this man. Brought on by Jurgen Klopp in an attempt to kill the game before his team gave it away, Salah did just that and more. Volleying in a lovely strike just 10 minutes after coming on, and then making a fool of Erick Pieters before adding the third just 6 minutes later. His goal scoring record is just phenomenal, 12 league goals in 14 games is something out of a video game, especially considering the fact that he's a winger! His consistent scoring had made placing bets easy and articles like this a little boring, long may it continue.
4 – Squad Depth Will Be Crucial
As Liverpool venture deeper into the hectic winter fixture list, games that feature as many changes from the previous line-up as seen at Stoke will be more common. The mini capitulation that the team had at the turn of the year last season is something that simply cannot be repeated. Players like Oxlade-Chamberlain and Solanke were acquired for this exact reason, and the promotion of players like Gomez and Trent to regular first teamers has helped in the same department. You would be forgiven if you didn't even realise that Adam Lallana wasn't even able to make the match day squad. Jurgen Klopp is going to have to drop some quality players from the 18 when everyone is fit, making his job very difficult to envy. Philippe Coutinho and Daniel Sturridge didn't feature at all on Wednesday, showing that this team still packs a punch without the help of some quality attackers. Expect more squad rotation to take place as Klopp tries to navigate his side through the most difficult part of the season.
5 – Another 'Lesser' Team Dispatched
Since the 4-1 defeat to Tottenham, Liverpool have managed to beat Huddersfield, West Ham, Southampton, and Stoke all by a 3 goal deficit. They're starting to make a habit of stepping into games that they're supposed to win and comfortably coming away the victors. Their tendencies of last season seem to have been reversed, with them now struggling against top teams but consistently beating the league's lesser sides. It's a shame that the team seems unable to strike a balance between the two, however if one outcome had to be picked then the current one is best. Simple mathematics will tell you that there's more points to be won against the 14 teams in the league that aren't members of the 'top 6'. To be exact, there are 84 points to be won from the team's placed 7-20, and 30 to be won from the team's placed 1-6 (not including Liverpool). Ideally, Jurgen Klopp would be able to get the previously characteristic performances out of his side in the big games to get points on the board while also directly hurting a rival. However, the current habit of coolly picking up wins against the forgotten teams of the league is what's making his team prop quietly up the table.