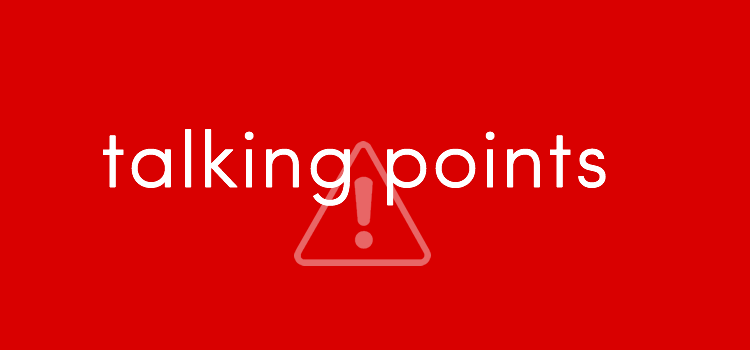 Anfield, Liverpool – With no international football interrupting the season again until March, Liverpool had the task of starting this heavy set of fixtures off on the right foot. First up for Jurgen Klopp's men was Southampton, a side that the manager had not overseen a single league victory against. However, The Saints headed into this clash with pressure building on Mauricio Pellegrino after a run of uninspiring performances and results. Along with Southampton's worrying form, Liverpool's solid run continued as they breezed towards another comfortable victory. Here are the five key talking points from Liverpool's 3-0 victory over Southampton.
1 – 'Magic Mo'
Talking about this special player has almost become a weekly occurrence. Game after game, goal after goal; he continues to defy expectations. Barely three months into the season and he's already equalled the highest number of goals (14) any Liverpool player has managed since the departure of Luis Suarez. He opened the scoring on Saturday with a beautifully curled strike from the edge of the box after Firmino robbed Tadic of the ball. And he doubled the lead just minutes later after his clever movement was picked out by a wonderful ball from Philippe Coutinho. That brace meant the Egyptian has scored 4 in his last 2 games, putting him on 9 league goals and in first place in the race for the golden boot. There's been much discussion about whether or not Liverpool need to sign a 20 goal-a-season striker but who really needs one when you have a winger that can do exactly the same.
2 – Defensively Sound
When it was announced leading up to Saturday's clash that Joel Matip would miss out due to injury, there was a collective sense of dread among Liverpool supporters. The thought of Dejan Lovren pairing with Ragnar Klavan isn't one that is usually paired with confidence. If there was a chance for Liverpool's recent solidity to crumble, this was it. However, there was absolutely nothing of the sort. Bar a few moments that kept the defenders away from a flawless afternoon, there was no trouble whatsoever. They were able to keep Southampton from mustering even a single shot on goal, as Simon Mignolet had perhaps his easiest game of the season. In addition to the solidity of the aforementioned pair, you would be forgiven if you forgot that the team had been missing one of the league's best right backs all season. Hopefully, this doesn't come off as a jab at Nathaniel Clyne. It's almost ridiculous to say it but the right back position has probably been one of the most well played in the team so far this season. With one or two exceptions, whoever has played there has always been absolutely brilliant. On Saturday it was Trent Alexander-Arnold who featured. Breaking Klopp's mould of having him play only in Europe.
3 – 'Fab 4' Finally Clicked
Philippe Coutinho, Roberto Firmino, Sadio Mané, and Mohamed Salah; a quartet that terrifies defenders everywhere but hadn't shown their true form until Saturday. Granted they had only started one game beforehand, which was the European clash at Spartak Moscow. Even still, fans and pundits alike were all waiting to see what these brilliant players could all do when on the pitch together. And while only two of them got on the scoresheet, they all played their part. As mentioned, Salah grabbed himself a brace in another fantastic goal-scoring performance. Coutinho played the aforementioned wonderful ball for Salah's second while also grabbing one for himself. In addition to that he completely bossed the midfield, oozing his class and making the gulf between himself and any Saints midfielder painfully clear. In one of the more nuanced performances, Mané was a constant threat throughout. His trickery and clever link up play with Moreno left Southampton in all sorts of trouble along the left flank. To make matters worse, he often rotated fluidly with other members of the front three. It was one such instance in which Mané cut in from the right before playing a lovely reverse ball into Firmino, the move which subsequently lead to the game's third goal. And similarly, Liverpool's number '9' found himself once again finishing a match without a goal or assist but playing as well as anyone. It's more than just him being able to win the ball back (as seen for the first goal) it's more than just his clever link up play and brilliant off-the-ball movement (as seen for the third goal). It's a culmination of so many different aspects that go into being a tremendous footballer. Attributes that allow the players around him to get as many goals as they do.
4 – Is Van Dijk Destined for Merseyside?
It almost seems sinful to discuss potential transfers in mid-November. However, this specific story seems right; considering the game that just took place. Being the drawn out and highly talked about transfer saga that it was, there were bound to be story lines when these two sides faced off. Van Dijk travelled to Anfield as an opposition player on Saturday and he would have undoubtedly been hoping that wasn't the case. The Dutchman cut a frustrated figure throughout the entire match and must have had mixed emotions seeing how brilliant his former suitors were on the day. Ill-feeling towards Pellegrino continues to grow from Southampton supporters and you wonder if this uneasiness can be the catalyst for a big money departure in January. It would be stunning if Jurgen Klopp didn't try to sign a defender in the winter window, and you would imagine that Virgil Van Dijk would be on top of any sort of wish list that the German has.
5 – Solid Form Needs to Continue
Since the disaster that took place at Wembley last month, Jurgen Klopp's men have won four straight matches, all by margins of exactly 3 goals. These wins have put them on top of their Champions League group and just outside of the top four. As impressive as they have been though, this is not the time to start patting themselves on the back. The two fixtures this week are enough reason to keep eyes firmly fixed ahead. An absolutely crucial encounter with Sevilla awaits, as the opportunity is there for Liverpool to book their place in the round of 16. And just four days later, The Reds play host to Chelsea in what is always one of the biggest games of the season. It's tough to gage what success from both of those matches would look like. However, if there's one thing we know about Klopp it's that he'll set his side up with the sole ambition of winning both games. Which if nothing else, will surely make this an eventful week.