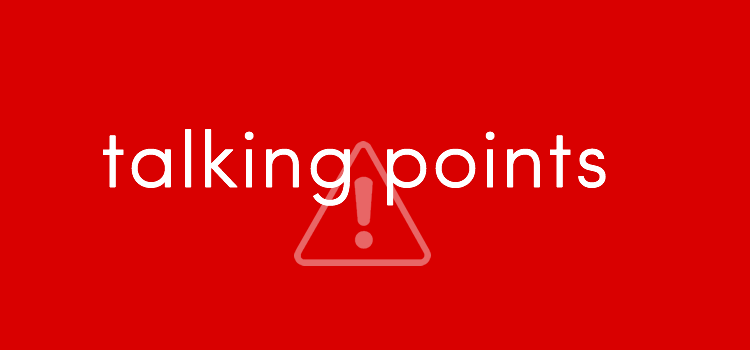 Anfield, Liverpool – Looking to back bounce from the midweek disappointment in Seville, Liverpool had the eyes of the world on them as they played host to the defending champions. Unbeaten against Chelsea since 2014, The Reds were hoping to add to their impressive recent run against the Londoners. Surprisingly, Jurgen Klopp made five changes to the side that started in Spain. With Sturridge and Oxlade-Chamberlain in particular getting rare starts. A 2nd half goal from Mohamed Salah was cancelled out by Willian in the 85th minute and both sides left with a point that does neither of them any favours. Here are the five key talking points from Liverpool's 1-1 draw with Chelsea.
1 – Oxlade-Chamberlain Finding His Feet
By far the most maligned of this summer's signings, Oxlade-Chamberlain has taken some time to adjust to his new surroundings after his big money move from Arsenal. With the majority of Arsenal supporters and even some sects of Liverpool fans waiting for him to fail, everything he did wrong seemed to be magnified. However, since his impressive cameo against Manchester United early last month he's been steadily improving. It was surprising to see him in the starting line-up for Saturday's match but not worrying. And from the very first whistle it was made obvious that the Englishman was up for it. Running confidently at Zappacosta and whoever else challenged him and playing intelligent football off the left wing. He used his pace and power to great effect, making himself a constant threat for Chelsea to try and contain. His form continued into the 2nd half as he set Salah up for the opening goal. And had it not been for the Chelsea goal scored moments earlier, we could've seen him subbed off to a standing ovation from the Anfield faithful.
2 – Salah Exorcises Some Demons
Signed by Chelsea in 2014 and sent out on loan never to return just 12 months later, Mohamed Salah had a point to prove when he faced his former employers on Saturday. Given the Egyptian's brilliant start to the season, Antonio Conte had enough to worry about even without the personal attachment between player and club. To the delight of Liverpool fans, the occasion did nothing to hamper his scintillating form, if anything it magnified it. Marcos Alonso seemed the most miserable player on the pitch during the first half, chasing shadows as Salah left him for dead on numerous occasions. Whether it was holding the ball up, skillful turns, or just outright pace, he was on fire. It came to no one's surprise that he was the scorer of the game's opening goal. Receiving the ball from Chamberlain after a mishap on the edge of the area, time seemed to slow down as he coolly slotted past Courtois with his right foot. The goal was his 10th in the league and 15th in all competitions already this season. A truly remarkable player that Chelsea will be kicking themselves to have let go.
3 – Moreno Returns Strongly
If there was one headline that came out of Liverpool's midweek capitulation it was the poor performance from Alberto Moreno. Many were calling for him to be dropped for Saturday's match but Klopp understandably wasn't going to be swayed into a decision so easily. The Spaniard kept his place for the clash with Chelsea and by the time the final whistle blew he had put in one of the best displays on the pitch. Mostly nullifying the attacking threat from Zappacosta while also making a nuisance of himself at the other end. So many times in the match he was able to win the ball off a Chelsea player at the first time of asking and use that momentum to spring a potential counter attack for Liverpool. It was a performance that would standout at any point in the season. The fact that it followed a performance that would've been capable of being a massive confidence drainer makes it all the more impressive.
4 – Klopp Shows Trust in His Squad
You would have been a brave man if you bet on Sadio Mané or Roberto Firmino starting the game on the bench, let alone both of them. Two of the team's main attackers would usually be the first names on the team sheet, especially for a game as big as Chelsea. Seeing the two of them not starting was a shock, however the quality of players brought in were more than capable. The disbelief was more about Mané and Firmino being left out, rather than Sturridge and Oxlade-Chamberlain starting. That alone indicates the immediate improvement in depth that Jurgen Klopp now has at his disposal. Sturridge, Chamberlain, Milner, Matip, and Mignolet were the five new faces in the line-up. Sturridge didn't have his best game in a Liverpool shirt but he scored in each of his previous two performances and we know what he's capable of when on form. Similarly, James Milner had a poor game for his usual standards but it's the first real subpar performance he's put in this campaign. Regardless, they showed that there are quality players to call on whether they're needed because of injury or to replace an underperforming player. Let's not forget that the loss of Mané to the African Cup of Nations is what interrupted Liverpool's momentum last season, so this match gave a glimpse as to how able this team can be when missing quality attacking options. No matter anyone's opinion on whether certain players should have started or not, it was a bold move by Jurgen Klopp and one that can hopefully help with the hectic festive period ahead.
5 – The Time is Now to Kick On
Sitting two points and two places off the top four, Liverpool are around where they want to be at this stage of the season but the recent atmosphere around the club would make you think otherwise. Perhaps it's the manner of the points that the team has been dropping this season, or maybe the leaky defence that seemingly has been ignored by the coaching staff. Fans have been angry as of late and no matter which way you spin it; it just doesn't feel right. While this might sound cliché, the next five league games are the absolute perfect opportunity for the mood around Anfield to improve. Stoke, Brighton, Everton, West Brom, and Bournemouth are the opponents that Liverpool wrap up all but one of the first round of league fixtures against. With all due respect, 15 points from this run of games has to be the expectation. Before Arsenal visit Anfield on December 22nd, Jurgen Klopp's men could be comfortably in the top four and starting to look up rather than down. This past week highlighted Liverpool's inability to hold on to leads well and this deficiency needs to be improved upon in this next run of matches.