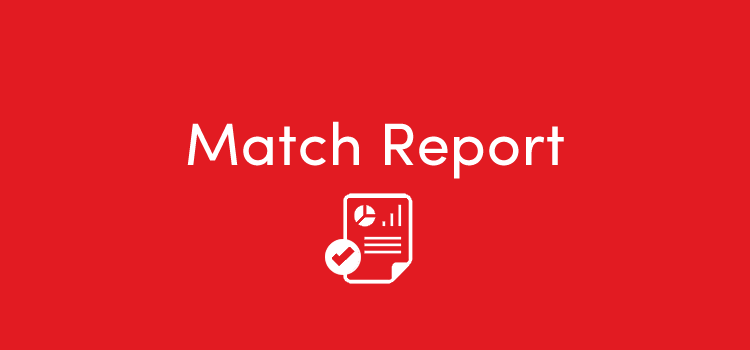 There was a sense of what should have been for Liverpool coming away from Moscow on Tuesday night. We were by far and away the better side, and had created most of the chances in the game. We had managed to score but nobody was talking about a deserved three points or a wonderfully worked goal at the final whistle. No, once again tongues were wagging about defensive lapses, errors in judgement and poor goalkeeping. From the fanbase at least, the intention going into yesterday's game with Newcastle was to shove words down people's throats and do two things we have struggled to this season – put teams to bed and keep and clean sheet.
Jurgen Klopp made a number of changes to his side before this game. Loris Karius would have been replaced in goal regardless of his poor goalkeeping which gifted Spartak a goal on Tuesday, thus Simon Mignolet returned. Joe Gomez re-assumed the right back role in place of Trent Alexander-Arnold. Georginio Wijnaldum came back into midfield for Emre Can, who took up a place on the bench. Daniel Sturridge replaced Roberto Firmino up front while Sadio Mane came back into the side for his first Premier League since he was sent off in the 5-0 defeat at the hands of Manchester City.
Rafa Benitez also made a couple of changes to his Newcastle side following their 1-0 defeat at the hands of Brighton last time out. Chancel Mbemba was dropped in favour of Javier Manquillo. Jonjo Shelvey, another name familiar with Liverpool fans, came in to replace Isaac Hayden in midfield.
The game got off to an edgy start as both sides looked to feel each other out. Newcastle were trying to press Liverpool in midfield to constrict the play, which they were doing with good effect in the opening stages. They seemed a little static up front though with Joselu not doing much running. Christian Atsu seemed to their out ball but they were not doing a good enough job of finding him in space. It took 25 minutes for the game to have its first meaningful chance, but when it came it was a Liverpool chance.
Liverpool gained a corner on the right which Philippe Coutinho took. He curled it towards the near post and found Georginio Wijnaldum steaming in to side foot it onto the post. The ball rebounded back into the crowded penalty area and found Joel Matip. Six yards from goal, he controlled the ball and played it two yards square to Dejan Lovren. He hit it with venom but found the lunging feet of Jamaal Lascelles on the line to deny him. It eventually fell to Mane on the edge of the six yard box, but he could only fire his shot wide on the near post. Newcastle had had a massive let off. Liverpool's lack of clinical finishing had let them down on this occasion. Philippe Coutinho put that right four minutes though.
A long ball was played down the left wing for Alberto Moreno to chase and he slid to keep it in and knock it back into the penalty area. Lascelles had time to clear with a touch, instead he lashed a foot at it and the ball skewed into the sky. It came down onto Matt Ritchie's head on the corner of the box and, finally, to Coutinho about 30 yards from goal. He was dribbled past two black and white shirts before being faced up by Jonjo Shelvey. He faced up Shelvey, took one touch inside the former Liverpool man, and curled a stunning strike beyond Rob Elliot at the 'keepers near post. It was the only way Liverpool were going to score in this game and the brilliance was provided once again by Coutinho. The lead wouldn't last long though as Liverpool proved that old habits die remarkably hard.
Six minutes later Shelvey found himself in possession in the centre circle with plenty of time and space. Seeing a gap between the centre halves and an unmarked Joselu, Shelvey curled the ball around Henderson, who had faced him up but had 10 yards to make on him, and into the space for Joselu to run onto. Liverpool were now in massive trouble. Joselu had acres of space to run into unchallenged and only Simon Mignolet to beat. Joel Matip sprinted back but Lovren was found with his hand in the air, appealing for offside and not playing the whistle. Matip made it back before Joselu could pull the trigger. However, in true Liverpool style, his tackle saw the ball rebound off Joselu's shin and past Mignolet for Newcastle to equalise. It was another comedy goal for Liverpool to concede and will see the knives drawn once again on the defence.
Newcastle saw out the half by sitting deep and forcing Liverpool to play in the midfield. When the referee blew Jurgen Klopp stormed down the tunnel and seemed a man who was extremely unhappy with his players. They had done well to grab a goal from a tight game but had gifted the opposition a way back in a fervent atmosphere. Rafa Benitez will have been very pleased with his side's display. They had battled well and forced Liverpool away from their goal repeatedly.
When the second half kicked off Liverpool took the onus once more. Philippe Coutinho was dropping deeper into midfield to gain possession and Alberto Moreno was pushing higher up to provide width. Newcastle were equal to the plan though. They knew Coutinho could cause no damage 50 yards from their goal and that Moreno could be exploited if they allowed him to have space to run into. Their out ball was disappointing however and they rarely got beyond the halfway line themselves. Mane, Salah and Sturridge were trying to play intricately between themselves, but found the Newcastle backline too tight a unit to penetrate.
By replacing Firmino with Sturridge, Klopp had sacrificed work rate for finesse. It is true that Daniel Sturridge is probably the best finisher at the club and could have provided Liverpool with the cutting we desperately crave up front at the moment. He did have one clear chance that he should have scored. Mo Salah played a ball into the area which Ciaran Clark miskicked. The ball came to Sturridge 20 yards from goal with only Elliot to beat but he fired his shot straight at the 'keeper's legs. It rebounded to Salah who put his volley into the stand, but it was a glaring miss from Sturridge which had proven he was a gamble that had not paid off today. Newcastle's rough style of play had found Sturridge wanting and when he was taken off for Dom Solanke on 72 minutes, it wasn't a moment too soon.
The introduction of Solanke and Firmino – on in place of Mane – briefly gave Liverpool another dimension. Firmino's work rate was forcing mistakes from the Newcastle defence and midfield, while Solanke provided a different option up front. It was only brief though, and soon the home side were once again controlling the distance between the red shirts in attack and their goal. There was still one last chance in this game for Liverpool to snatch all three points though. Alberto Moreno was played in by a high ball again on the left. He managed to hook it across goal as it was going out of play and found Alex Oxlade-Chamberlain, also on as a sub for Salah, flying in head first to meet it. He couldn't keep his header down though and blasted it beyond the open goal and into the away end. It was the last big chance of the game as the referee blew his whistle minutes later.
Jurgen Klopp cannot be happy with his teams display yesterday. Yes, they controlled possession but only because it suited the opposition. Newcastle proved when they pressed Liverpool that they could force mistakes. Liverpool were one dimensional until Solanke came on and then it was unfair to rely on a 19 year old striker to win you such a hard-fought game. Newcastle had set up to frustrate Liverpool and did just that. It was a credible and deserved point for them. Liverpool on the other hand will be scratching their heads once again.