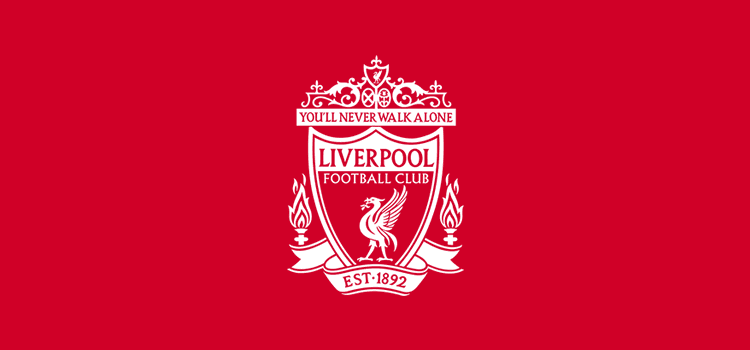 Situated on the broadcasting gantry within Anfield's main stand, Oliver Miller offers his view on Liverpool's Premier League match against Manchester United
Manchester United shut out Liverpool's stuttering attack in another dismal performance at Anfield
As the final whistle was blown, BBC 5live's Mark Chapman turned to commentator John Murray – alongside him on the gantry – and, in a rather tongue-in-cheek exchange, asked for confirmation that "Manchester United and Liverpool are both part of the so-called big six that want more money from the overseas TV deal than other so-called smaller clubs because of what they bring to the table." To which Murray responded, "For that entertainment, I'd want my money back." As was the case in the same fixture last year, the biggest of big games was built-up to within an inch of its life and failed to deliver.
There were twenty-five overseas broadcast companies onsite at Anfield on Saturday afternoon and the audience was spread over five continents but when one team comes to defend and the other lacks a clinical attacking attitude then there is only so much entertainment to behold. For a neutral, it was a dull match – a match of nothingness. Match of the Day commentator, Guy Mowbray, summed it up perfectly by saying that 'it's the sort of game that you can't take your eyes off; not because it's brilliant but because we've waited so long for a real quality touch that you don't want to miss it when it does come.' However, that quality never actually came.
The most noteworthy moment of an uneventful first half was a superb David De Gea reflex save denying Joel Matip from close range. De Gea saved with his outstretched left boot before Mohamed Salah fired the rebound wide of the post. Liverpool had plenty of possession in the first half but clear-cut goalscoring opportunities were few and far between.
On a rare venture forward, Nemanja Matic struck a volley just over the crossbar from outside of the penalty area. But it was not until the 44th minute that United managed to register an attempt on target – their first and last of the match – a slick build-up of one-twos presented Lukaku with space on the edge of the Liverpool penalty area however his shot was straight at his Belgian compatriot, Simon Mignolet, who parried the ball away to safety.
Mane's absence through injury was felt, especially in the second half when Liverpool had even more possession but the pressure on the United defence was lacking a clinical attacking mind. Emre Can fired a shot over the bar whilst Salah couldn't quite latch onto a cross from Coutinho. As the game entered the latter stages, and it was clear that Mourinho and United had settled for a draw, Klopp brought on Oxlade-Chamberlain and Sturridge in an attempt to snatch a winner but it proved fruitless. Klopp, himself, showed an element of caution by not taking one of the midfield three off for another attacker. It was more of a measured attacking performance from Liverpool as opposed to gung-ho – yes they dominated and were positive but it was measured, as Klopp daren't lose.
The respective fans both would have accepted a draw before the game but come the final whistle the home supporters felt they could and should have won. A case of plenty of possession and decent build-up play but no decisiveness in and around the opposition's area. When the best chances fall to Matip and Can, it tells you that the more attack-minded players aren't quite living up to their billing.
Manchester United's attack, on the other hand, was virtually non-existent all afternoon – and considering that Lukaku, Martial, Lingard, Rashford, and Mkhitaryan all featured at some point during the match it was a surprise for all and a disappointment for the United fans that nothing of real note took place in Liverpool's half of the pitch.
There were positives to take for both sides if you looked deeply enough but it was ninety minutes that disappointed. The supporters had arrived at Anfield eager and with anticipation but that soon faded with the display in front of them – the opening of the Kenny Dalglish being the highlight of the afternoon for most. The supporters trickling out of Anfield just before 14:30 and those watching around the world, in whichever time-zone they happened to find themselves, could not deny that the biggest of big matches had failed to deliver once again.
Main Men
Joe Gomez was Liverpool's man of the match as he demonstrated good quality both in attacking and defensive situations. He kept Manchester United's attack muted – although that wasn't too difficult – whilst constantly attacking the right-hand side. His forays forward led to him creating plenty of chances and producing a couple of good crosses. Georginio Wijnaldum also performed well – the trio in midfield dominated their United counterparts with relative ease.
David De Gea came to Anfield and produced yet again – he denied Matip in the moment of the match and that was enough to propel the Spanish number one head and shoulders above his teammates. Nemanja Matic did what he does so well – intercepting, tackling and passing – also his shot just over the bar proved to be one of United's few chances.