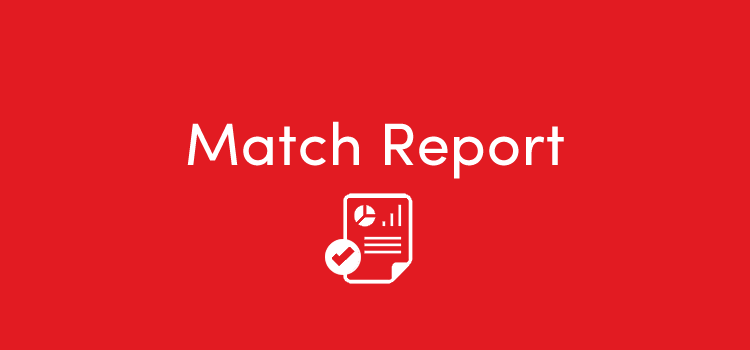 Three things are certain in this life; death, taxes and a Jose Mourinho team defending for their lives at Anfield. When he brought his Manchester United side to Liverpool on Saturday afternoon it seemed obvious that Mourinho would again be playing for a draw. They dynamic had changed since the 0-0 draw from the same fixture last year however. For a start Liverpool are far from having the same effect they this time last season, when we were sweeping aside all before us with devastating attacking play. United are now a team that are unbeaten so far this season and have a much more incisive side to them which they lacked last term. Would Mourinho appease his own fans and come to Anfield to attack, looking for a demanded win? Or would he revert to type, stifle Liverpool and play for a point as he did last October?
His team selection suggested the latter. Matteo Darmian came in at left-back in place of first choice Daley Blind, his pace being the obvious nullifier to Mohamed Salah on the Liverpool right. Ander Herrera also made a rare start in midfield this season. Marouane Fellaini's absence could have been a key factor in Herrera's inclusion, but his power and strength wouldn't have harmed his case for a start. The biggest signal yet that Mourinho would employ negative tactics though was Ashley Young starting on the left-wing. When you consider that Young is usually used as a left wing-back, and the fact he was replacing the in-form Marcus Rashford (who would start on the bench), It seemed Mourinho was looking for an old head to counter the magic of Philippe Coutinho on the Liverpool left.
Liverpool lined up with a now regular starting XI which posed only two questions. The first being who would start at right-back – Joe Gomez or Trent Alexander-Arnold? It was Gomez who was tasked with coping with Anthony Martial and Alexander-Arnold would have to hope to feature from the bench. The second question needing to be answered, and the most pertinent, was who would replace Sadio Mane on the Liverpool left? Well, as you may have already guessed, Philippe Coutinho was given the job. Emre Can came back into the side to partner Georginio Wijnaldum in the centre of Liverpool's midfield. Coutinho would have to reprise the role which served Liverpool so well in the opening stages of last season, supporting Roberto Firmino with a free role coming in off the wing. Firmino took the place of Daniel Sturridge with the Englishman being dropped to the bench.
Before kick-off came a very poignant moment. Kenny Dalglish has been the personification of class and dignity throughout his playing and managerial career. On Saturday the club rewarded him by renaming the centenary stand in tribute. The Kop and the newly christened Kenny Dalglish stand both held mosaic's paying homage to the legendary manager who walked onto the pitch in his usual modest manner. He said in the build-up to the game that he was mildly embarrassed to receive the gesture but was appreciative nonetheless. No one is more deserving of such an honour though and we are unlikely to see a man who will ever do more for the club on and off the pitch than Kenny Dalglish.
When the game kicked off, United immediately dropped into their shape. Their game plan was clear from the very first minute – get behind the ball and frustrate Liverpool. The Reds were happy to have most of the ball and proceeded to probe United across their midfield. Darmian did as expected and attempted to stick to Mo Salah like glue. Despite the attentions of the Italian defender Salah was managing to find some space on the Liverpool right. With the support of Wijnaldum they were pulling Darmian around. However when they managed to get around him they were faced by Phil Jones, who was less compromising.
Liverpool had a couple of chances in the opening stages. First Georginio Wijnaldum played in Firmino down the left, who cut it back to Wijnaldum on the edge of the area. He took one touch before curling it straight into the arms of David De Gea. Then Joel Matip drove forward from the back. He ran about 30 yards unchallenged with the ball at his feet before shooting from the right corner of the area. However his shot lacked precision and ended up in the Lower Annie Road end.
On 21 minutes came the best chance of the game so far. Jordan Henderson lifted a ball in behind the United defence which looked to be heading out for a goal kick. Roberto Firmino prevented that though and managed to keep the ball in. Darmian got back to close down the cross as Mo Salah attacked the near post. Firmino tried to square but his cross deflected off Darmian. For a moment it looked as if it might creep in at De Gea's far post but it agonizingly flew across the face of the yawning goal before being picked up by Antonio Valencia and cleared.
Chances were becoming few and far between and it was the visitors who had the next one, and their first of the game. Young broke down the United left and crossed towards Lukaku in the box. The ball was nodded away by Matip but only as far as Henrikh Mkhitaryan. He touched it to Matic to his left, who unleashed a shot towards goal from 25 yards. It fizzed just over the bar although Simon Mignolet never seemed worried.
The next opportunity came for Liverpool and it was a massive one. Roberto Firmino played a one-two in the left channel with Coutinho. United claimed offside but the Brazilian striker had beaten the trap and the linesman kept his flag down. Firmino squared up Valencia before taking the ball past him and squaring it. Joel Matip met it on the edge of the six yard box and made great contact. It looked like Liverpool were about to take a deserved lead but De Gea flung out a leg to pull off an incredible save. Smalling tried to clear but his scuffed clearance only reached the Mohamed Salah 7 yards from goal, who had taken the ball off the toe of Coutinho. He took one touch and hit the ball on the swivel but could only direct wide of De Gea's far post. It was a massive let off for United who had their world class goalkeeper to thank for keeping them level. Liverpool would need to call upon their own goalkeeper not long after to pull off a fantastic game of his own.
United put together their first incisive move of the game. Mkhitaryan, Lukaku and Martial linked up well through the middle before Mkhitaryan played in Lukaku. The big Belgian was being fast closed down by Matip and Lovren but seemed certain to score from 8 yards out. He fired the ball towards the left corner of Mignolet's goal but his compatriot was equal to effort and beat the ball away with a strong palm. Ashley Young took possession of the rebound but could put his effort into the Kop. Liverpool had now been let off themselves and United had fired a warning across the bows of the red defence.
There was one more flashpoint before the break when Romelu Lukaku challenged Dejan Lovren for the ball in the midfield. As Lovren slid in the clear, Lukaku jumped over the Croat. As he did so his heel caught Lovren in the face and he immediately rolled around the floor, clutching his jaw. The incensed crowd erupted in fury and Martin Atkinson jogged over to assess the damaged. Lukaku was given a stern talking to, with captain Valencia in attendance, before jogging off for the game to continue.
When Martin Atkinson called for half-time it will have been Jurgen Klopp who was marginally the happier of the two managers. His side had practically controlled the game and found holes in the opposition defence that not many teams would have. They were only still on parity due to a fantastic save by the visiting goalkeeper and were in complete control of the game, as well as defending well when United tried to hit his side on the break. Jose Mourinho will have been pleased with his side's defending but will have hoped for more from his forwards. It was clear that they were trying to hit Liverpool on the counter but Liverpool have dealt with that threat easily apart from one occasion when Lukaku nearly scored. He will have hoped for more clinical play from his forwards in the second half.
The second half carried on were the first half left off – with Liverpool in control. We continued to get Coutinho on the ball, with the little Brazilian coming in from the left and inspiring all the good things Liverpool did. United tried their best to use the pace of Martial to exploit Joe Gomez. But Gomez matched Martial step for step and was able to completely nullify the Frenchman throughout. On the opposite flank the visitors were aiming most of their play at Alberto Moreno. Moreno was equally as impressive as Gomez though at dealing with all Mourinho's men threw at him. Perhaps if he was faced with a more adept opponent than Ashley Young then Moreno may have been found out. Instead he put in a very solid defensive display all afternoon, working hard to retain loose balls, battling for every header and keeping his position when he had to. Both full-backs were hugely impressive on Saturday considering the stick, especially Alberto Moreno, the entire defence has taken so far this season.
It was obvious that United were trying to stifle us in midfield. Whenever Coutinho picked up the ball he would find Ander Herrera right in his face. However Coutinho is so quick with his feet and nimble with his movement that Herrera could hardly get near him. The away side in the end resorted to crowding Coutinho out and cutting off all of his options. He found his way through a couple of times. On one occasion he dribble through the United defence and set up Firmino whose weak shot rolled comfortably into the hands of the diving De Gea. But Liverpool would have another big chance.
Emre Can had the ball in the middle of the park and passed it out to Coutinho on the right. Coutinho came inside and curled a ball into the near post. Can had continued his run and came bombing into the 6 yard box. He looked likely to score but got his body position all wrong and instead laced the ball miles wide into the stand. If Can had opened his body up and helped the ball on with his right foot then he would probably have scored. It was glaring chance which the German probably should have taken.
In a tight game it was Mourinho who blinked first. He said in his post-match press conference that he was waiting for Jurgen Klopp to make a substitution which would make his side more attacking. If Mourinho had paid attention to Liverpool's previous games he would have noticed that Klopp doesn't make a change until the 70th minute at the earliest. This usually infuriating tactic paid off somewhat on Saturday as it left Mourinho in a dilemma – continue to wait for Klopp and react, or take the onus and go for the game himself? Mourinho decided to go for it by bringing on Marcus Rashford and Jesse Lingard for Henrikh Mkhitaryan and Anthony Martial. He had clearly waited for Liverpool's defenders to tire before hitting them with pace and trickery. It didn't have the desired effect. Lingard provided little in the way of creativity and Rashford was clearly only half fit, being easily dealt with by Joe Gomez.
Liverpool made their own changes when they brought on Daniel Sturridge, Alex Oxlade-Chamberlain and Dom Solanke for Coutinho, Salah and Firmino. Sturridge again offered little, making token efforts for balls he had no chance of reaching. Solanke was brought on as physical presence but had little chance against the power of Smalling and Jones. Oxlade-Chamberlain fared the best out of the three changes. He had Matteo Darmian rattled, twisting and turning him on two occasions before putting decent balls into the box. It was the best performance so far of the former Arsenal man's fledgling Liverpool career.
When the referee finally blew the whistle to call time on the game it signalled the end of a frustrating afternoon for Liverpool. They had matched United in every area and dominated possession. A goal proved elusive however as Jose Mourinho's men achieved what they had clearly set out to do. Mourinho bemoaned the quality in the depth of his squad, claiming he needed more powerful players on the bench to throw into midfield to combat the work rate of Can, Wijnaldum and Henderson. Considering the amount of money he has spent during his time at Old Trafford it was rather insulting to offer flimsy excuses instead of admitting he had played for a point. Jurgen Klopp had said there was only one team interested in winning the game. However to expect Jose Mourinho to play expansive football is naive at best.
In games like this in the past Liverpool have been criticised for not putting away teams or even forging chances. On Saturday Liverpool could only be criticised for not scoring a goal. Manchester United can be an extremely hard side to break down yet Liverpool managed it on a couple of occasions, carving guild-edged chances for themselves in doing so. We also nullified any most of the attacks United had. On another day this Liverpool defence would have panicked and conceded a typically stupid goal. On this day they stood firm and played very well without getting the luck they deserved.