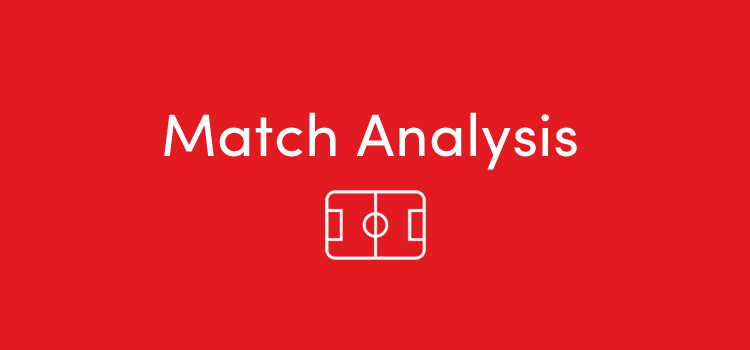 Tottenham reached an easy win against Liverpool on Sunday afternoon, their third consecutive in Wembley, where they have finally started to feel like home.
Harry Kane put another brick in his ''best striker in the world'' wall with a brace and an assist, taking full advantage of yet another poor defensive display by the Reds.
The final score pretty much sums up the game's narrative, but for one more time, Liverpool have only themselves to blame for some foolish efforts, especially from their defenders, which paved the way for Tottenham's either way super-efficient finishers.
Line-ups
Tottenham – Lloris / Alderweireld – Sanchez – Vertonghen / Trippier – Eriksen – Winks – Alli – Aurier / Son – Kane.
Liverpool – Mignolet / Gomez – Matip – Lovren – Moreno / Henderson – Can – Milner / Coutinho – Salah – Firmino.
Pocchetino Used a 3 – 5 – 2, trying to control the midfield, while Jurgen Klopp once again fielded the Coutinho – Salah – Firmino trio up-front, but it didn't make much of an impact.
We see here how Tottenham tried to build two zones of pressing in the midfield area, which made it really difficult for Liverpool to keep possession of the ball, considering that they were outnumbered in that part of the pitch more often than not.
Tottenham were lucky enough to score early their first of the afternoon with Harry Kane – 7th of the season – after a throw-in and a mistake – not the only one in the game – by Lovren, who failed to reach the ball with his head and Kane found himself inside the box, passed Mignolet, who was unnecessarily far of his goal-posts and scored with the left foot.
Another defensive error, another match that Liverpool had to trail from the very early stages.
Now, we have talked in a previous piece of how Liverpool's struggles are not only due to their poor defensive performances: there is a problem up-front too. The lack of a classic striker, a strong, physical presence to occupy not only space, but also opposition players, is more than obvious in specific parts of the game.
Here, Coutinho has the ball in a left-wing position, but there is no teammate inside the box to receive a cross or pass. Salah and Firmino are too far away from where a striker should be and Coutinho attempts a blocked cross.
Situations like this were common throughout the game and it comes as no surprise that Tottenham had 7 interceptions and 17 clearances more than their opponents.
Winks was the player that usually tried to link defence with midfield for Spurs, so he would play in a deeper position than Eriksen and Alli.
Tottenham had a very solid defensive shape in the midfield, which gave them the chance to steal a lot of balls and spread forward with speed.
Once again they are forming a double zone of pressing, with Trippier marking Coutinho as soon as he receives the ball and Eriksen joining Son and Kane up-front. Later on, the Brazilian will eventually lose possession.
Tottenham had a major advantage in midfield, often leaving Henderson as the only option there for his teammates to pass, which was again very difficult due to their good shape.
Tottenham's second goal exploited all of Liverpool's awry: Can has gone forward inside the box, trying to fill in the space left from the lack of a classic striker and claim a header after Milner's cross. Lloris collects the ball and throws it to the centre, in a position where Can should normally be. Lovren attempts to cover for him, but once again he misses a header, leaving Kane behind him with acres of space to move forward. Matip comes left to mark Kane, leaving the centre of the box empty for Son, who receives the ball from Kane just there and heads it home.
A little bit later, Trippier stole the ball once again from Coutinho – he lost the ball a good 8 times – won a foul resulting in Son hitting the woodwork after a brilliant pass from Eriksen, who found the South-Korean behind Liverpool's defenders.
A third goal there would have sealed the victory for Spurs, but it didn't come and it remained to be seen if Liverpool could find a way to return to the match.
Coutinho kept receiving the ball in relatively good positions for him to produce something good, but his teammates didn't provide him with decent choices,
which most of the times would end in familiar situations like this:
Since Liverpool were lucky enough not to concede a game-decisive third goal, they somehow managed to score and return to the match.
Actually, for once they outnumbered their opponents in the midfield, managed a steal and produced a great through ball (Henderson) for Salah, who finally moved between Tottenham's defenders and scored with a clumsy shot to Lloris' right corner.
In a part of the game were Liverpool's players seem completely lost, they found a goal, which gave them the chance to claim something more than a goal of honour.
Coutinho could have played a little more with Moreno, who used to overlap and ask for the ball, but the Brazilian would attempt doomed crosses instead.
While Lovren kept struggling – he missed both Son and Kane within few minutes but they failed to score – Klopp made an unusual yet quite intriguing move: half an hour in the match he put the Croatian out of his misery by taking him off and bringing Chamberlain in.
Now Liverpool's formation changed to 3 at the back as well. Gomez came close to Matip, Can moved in something close to a right-back position, while Chamberlain occupied the left wing, which meant that Coutinho now had to play in a more central position.
Klopp wanted to match Tottenham's attack with a 3-man defence and also achieve better ball distribution in the midfield.
What the German achieved by shaking things up, was that now:
Kane and Son had three players to confront
Coutinho would receive the ball in better – more central positions
Chamberlain and Salah would provide width in order to break Tottenham's defensive organization and
Firmino was now free to move further forward
It seemed a good plan in theory, but in practice, his team's renowned defensive plague struck again.
At stoppage time, Can loses the ball in a ridiculously easy manner and then fouls Alli. From the free-kick, Matip wins a header, but sends the ball a few inches within the box, where Alli scores the third from – poor goalkeeping there from Mignolet as well – with six Reds staring at him.
The game ended right there. A 3 – 1 lead was very difficult to change since Liverpool seemed lacking both ideas and motivation during the second half.
Kane scored his second after a free-kick and a bad exit from Mignolet, making it 4 – 1 and eight for him in the season.
Liverpool's best chance was a left-footed shot by Coutinho, which was shaved with a world-class effort by Hugo Lloris in his right corner.
Conclusion
Liverpool have now conceded 16 goals in the league, good for their worst record in the first nine matches since the 1964-65 season. Lovren isn't the only one to blame, as his team's defensive woes continued even after he was substituted.
They are now 9th, 12 points behind Manchester City. The worst is that for another game they have dominated possession (36.2% – 63.8%) and managed almost twice as many more passes than their opponents and yet they achieved only one key-pass more (7 – 8).
This leads us to believe that our previous assumption that the Reds have also a creative–attacking problem along with their ageing defensive one, is true.