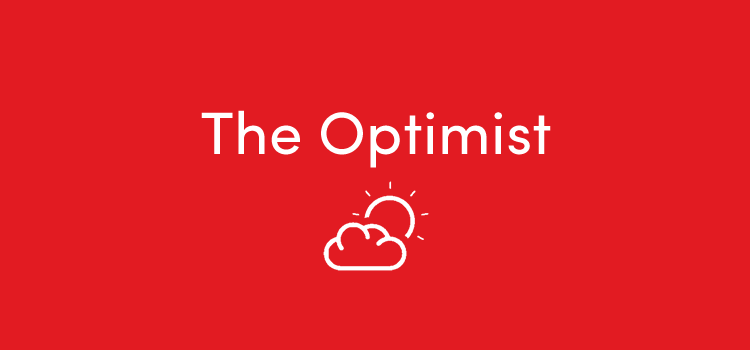 We all knew what he would do. We all knew he would come to Anfield and sit 11 men behind the ball. We all knew he would try to counter attack us using pace and power. We all knew he would ping it to Lukaku on the halfway for him to hold up and bring others into play. We knew they'd be very difficult to break down and we would get very few chances. We knew we had to be patient and not get on the players' backs. We knew it was likely to end in a draw and that the cantankerous twat would be playing for exactly that.
We thought it would be much, much worse than what it was. We thought Lukaku would be able to hold up the ball and use his pace to get in behind the Liverpool defence. We thought the pace of Martial and the incision of United on the counter would exploit us to the maximum. We thought they'd probably get more than one. We thought it would be a massacre if United got it right and Klopp didn't have his men drilled properly, another thing we thought wouldn't happen. We thought we wouldn't be able to break them down and that we wouldn't get any chances. We thought that we would have plenty of the ball, not because we are very good in possession, but because they would have let us.
We were wrong.
We weren't completely wrong in fairness. Mourinho DID put plenty of men behind the ball and we DID have a lot of possession. They also DID try to ping it to Lukaku to hold up and they DID try to use the pace of Martial.
The problem was they came up against a Liverpool side that was up for this one. That isn't a compliment and shouldn't be taken as one. I mean, if you can't motivate yourself for this game then you are in the wrong profession. But United didn't expect the quality that Liverpool showed on Saturday. I don't mean technically, that was abundantly clear. Liverpool are extremely proficient on the ball and Mourinho certainly isn't blind. No, I mean tactically. United didn't expect to turn up and be exploited in the way they were. Mourinho thought that he could do his usual tactical number on Liverpool and we wouldn't even take note of his side's deficiencies. I think he got a bit of a shock.
Jurgen Klopp had indeed done his homework on the opposition. He knew that he would have to play a fast, powerful full back on the right, regardless of whether it was Martial or Marcus Rashford who started there. For that, he employed Joe Gomez and what a decision that turned out to be. Gomez probably had his best game in a red shirt. Not only did he only release Anthony Martial out of his back pocket to trudge off the pitch on 70 minutes, but he filled that void by putting Marcus Rashford there when he came on to the replace the Frenchman. Alberto Moreno was also excellent on the opposite side. He came in for some slight criticism from Jamie Carragher in the opening stages of the game for not exploiting the space that Antonio Valencia was leaving in behind. That was a bit harsh. If Moreno had bombed forward as he usually does then he would have left acres in behind himself for Ashley Young to run into. Young isn't exactly challenging for the Balon D'Or but there is always the chance he may show some rare brilliance. It was actually a very mature and defensively apt performance from Moreno. I know, mental innit?
Nobody expected United to get controlled as much as they did in midfield. Simply put Ander and Matic couldn't cope with the energy and numbers of Liverpool's midfield three. I'm about to go Scott Steiner here but bear with me. Three vs. two is always going to be a mismatch anyway. However when you add in that the three are doing the work of four men then it made United's task to gain any sort of control in midfield even more difficult. Matic and Ander are also quite slow in possession. Matic, in particular, takes an age to turn and Henderson worked this out pretty quickly, so closed down Matic whenever he received the ball facing his own goal. Gini Wijnaldum had a fantastic game. The lad doesn't give anything up and it was the same against his opposite number on Saturday.
United were tight. Of course they were, Jose Mourinho is their manager. They had to be against Firmino, Salah and Coutinho. Liverpool still found space though. The trickery of Liverpool's front three made them difficult to defend against. Coutinho made the defenders make decisions, Salah occupied Darmian so it became another three vs. two scenario. Firmino dropped into the hole and, like Coutinho, posed dilemmas for Smalling and Jones. They had to be on their A-game all afternoon and they weren't. If it weren't for some world-class goalkeeping behind them, United would have lost this game.
There was not much else Liverpool could do but put the ball in the back of the net. It nearly happened on a couple of occasions. Nobody expected United to be as open as they were. Mourinho said himself that he was hoping for Jurgen Klopp to blink first so he could react to his substitution players to counter. But Klopp never did. Mourinho didn't know whether to stick or twist. His side were forced to play in this limbo for 65 minutes before he made the first move, which, as it happened, came in the form of like for like changes. United were beaten in all but scoreline. Obviously, that is the most important statistic but Liverpool can claim a psychological victory here. They were the better side and won the tactical war in the dugout. 1-0 Herr Klopp.