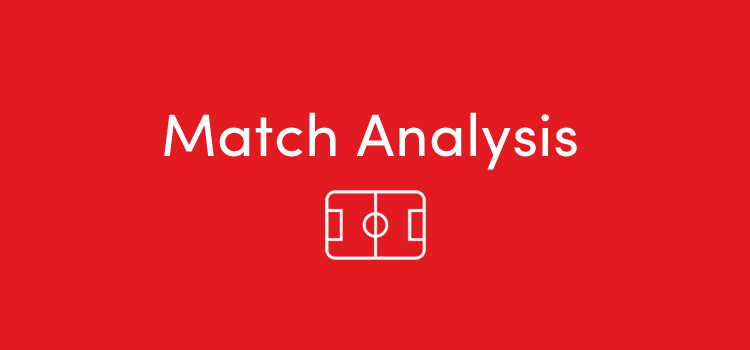 NK Maribor – Liverpool FC 0 – 7
With just 2 points after 2 matches Liverpool's trip to Slovenia to play against the nation's champions Maribor, had become a must-win mission. Sevilla – facing Spartak at Moscow – were at the top of the group with 4 points, while the Reds shared the group's second place with the Russians, sitting only above Maribor (1 point).
Liverpool hadn't won a match for almost a month and yesterday's tie looked like a good chance of not only winning 3 points, but also bringing back to the squad some of their seemingly lacking confidence to themselves and – more importantly – their belief to their manager's plan.
The game eventually produced more good news, than even Jürgen Klopp could have imagined. Liverpool's biggest away win in their rich Champions League – European Cup history, braces from Roberto Firmino and Mo Salah, Oxlade-Chamberlain's first goal under a red shirt, a second consecutive clean-sheet, a solid 26% conversion rate and the lead in Group E, is more than impressive for an outcome for a match that was awaited with a decent amount of anxiety among team's fans.
Line-ups.
Maribor – Handanovic / Milec, Rajcevic, Suler, Viler / Vrhovec, Kabha / Ahmedi, Kramaric, Bohar / Tavares.
Liverpool – Karius / Alexander-Arnold, Matip, Lovren, Moreno, / Can, Wijnaldum, Milner, / Coutinho, Salah, Firmino.
Jurgen Klopp didn't underestimate Maribor at all – and he shouldn't have of course – which was obvious by the fact that he fielded his best available players, in spite of Liverpool visiting Wembley on Sunday to play Tottenham for a second Premier League derby in the row.
Liverpool utilized an intense pressing from the very early stages of the game, looking to win back the ball immediately after losing it and spread it forward down the flanks.
The rewards of it came quickly, when Salah stole the ball in a right-winger position, turned it in centrally to Firmino who had an easy job opening the score in the 4th minute. The Brazilian scored his first goal in six matches and the match took its path after on.
The pressing didn't stop from Liverpool, actually it became even more intense and Maribor players were unable to change more than 3 or 4 passes when with the ball.
We see here that Liverpool players had a very good defensive organisation, with 3v3 man marking inside the penalty-box area plus a spare man (Matip) ready to cover, Milner and Salah ready to start a counter attack in case they receive the ball and a 2v1 situation on Maribor's player with the ball, which will end up in a steal.
Firmino will come deeper to receive the ball and find Salah, who had run down the right flank.
Milner came in a central forward position to fill the space left by Firmino,
Salah Found him with a nice pass in the back of two defenders and Milner found Coutinho just inside the penalty-box area for the Brazilian's second goal in the competition.
Pressing is nowadays a very common trend in football and teams who utilise it efficiently are considered to be of high quality. Of course it can not solve all flaws and its success depends largely on the opposition and their ability to cope with it. Liverpool faced little resistance in this part of the game yesterday, which led them in an easy win, sealed with a third goal by Salah in the 19th minute.
One more steal by Firmino a few yards outside the box led to Salah's first of the night and made clear that the home side would experience a very harsh evening.
Alberto Moreno's continuous runs down the left flank kept causing huge problems for Maribor all night long – he assisted Salah's second and fourth overall after such a move.
Klopp's so-called counter-pressing didn't decay at all, providing yet another steal in a crucial area for Liverpool's fifth goal by Firmino. Chamberlain and Alexander-Arnold closed the score for the spectacular 0 – 7 thrashing of the unable to react Maribor for what was a much-needed win that came with great, Klopp's style football.
Liverpool's men moved more centrally than usual – especially Milner and Firmino – and it came as no surprise that a huge 69% of their shots came from a central position. They also capitalized on their 70% ball possession with a whopping 90% pass accurate.
It remains to be seen if this historical performance will prove to be the boost that Klopp's men were seeking over the past month, starting from Sunday's trip to the ''Temple of football'', against a Tottenham side which will definitely leave far less room for pressing and space for exploiting.