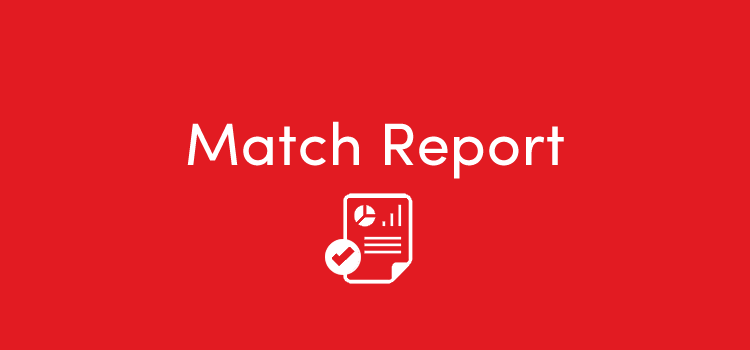 Two months ago Liverpool travelled to Manchester in a game similar to this looking to take all three points away from the Etihad. Manchester City had shown already they were a good side but had shown in previous games that they may have a soft underbelly. The thought of Mohamed Salah and Sadio Mane exploiting that underbelly had everyone licking their lips at the prospect of a Liverpool win. Fast forwarded two hours after kick-off and Liverpool had been shamed. After Mane was sent off dubiously his team-mates capitulated and everything that was bad about Liverpool came to the fore that afternoon.
Recently it's looked as if we are finally getting over that 5-0 humbling at Eastlands. For a few weeks we were very nervy at the back. Whenever an opposition attacker ran out our defence people would mumble "goal" under their breath in anticipation of us going behind. Last week's 0-0 draw against title challengers Manchester United though looked as if we were turning a corner, not so much because of the result but because the defensive performance was so astute. The 7-0 drubbing of Maribor in midweek seemed have completely dispelled the ghost of the Eithad and many thought we were back on track. A true indicator of how accurate such claim came in the form of the result against today's opponents, Tottenham Hotspur.
Spurs had decent result themselves in the Champions League on Tuesday, drawing 1-1 with Real Madrid at the Bernabeu, and Mauricio Pochettino largely went with the same side that gained that credible point in the Spanish capital. Harry Winks was surprisingly included in the heart of the midfield, as was Son Heung Min who started behind the prolific Harry Kane and alongside Dele Alli.
Jurgen Klopp decided to ring the changes after a result in Slovenia which had catapulted his team back into contention to qualify from their Champions League group. Simon Mignolet returned in goal, replacing designated European goalkeeper Loris Karius. Joe Gomez came back into the right-back role following his impressive performance against Manchester United last week. James Milner, another who played well against Maribor, was able to keep hold of his central midfield berth partly due to Gini Wijnaldum's minor knee injury. Alex Oxlade-Chamberlain remained on the bench despite claiming his first Liverpool goal in the 7-0 win.
Both sides set a frightening pace in the opening stages of this game and it was Spurs who took the onus early on, going at Liverpool from the off. They looked to exploit the defensive frailties of Alberto Moreno, such is the default tactic of every team we play this season. It was the Spaniard who was at fault for the first big chance of the game though which saw the home side take the lead.
Spurs gained a throw in on their right which Serge Aurier took. He played it to Eriksen who layed it back to Aurier. Aurier then lifted a seemingly harmless ball over the top of Harry Kane. He turned and ran off the back of Dejan Lovren, who was anticipating the linesman to flag for offside – but the flag never came. Liverpool were now in deep trouble as Kane closed in on Mignolet unchallenged. Lovren scrambled back and Joel Matip scampered across, but when Kane lifted the ball over Mignolet both were powerless to stop him side footing the ball into the back of the net. It was a dreadful start for Liverpool but it would get worse six minutes later.
Mohamed Salah put a ball into the Spurs box from Liverpool's left as the Reds looked as though they were settling into the game. However Hugo Lloris snuffed out the danger, caught the ball and launched a tremendous throw upfield in search of Kane. As his monstrous launch crossed the halfway line Dejan Lovren lunged at the ball in an attempt to clear but got underneath it and completely missed it. Kane was now one-on-one with Matip and had Son sprinting forward in support. He curled the ball around Matip to lay it on a plate for Son, who duly slotted past Mignolet low from the edge of the box. The roar of the home support had become the soundtrack to this unfolding nightmare which everyone in red couldn't switch off from.
Liverpool pushed forward but were leaving themselves exposed at the back. Dejan Lovren was having a horrendous game and Spurs persisted to knock balls into the channel between the Croat and Moreno. It was working a treat for them and Son had another massive chance which hit the bar from the corner of the six yard box. Lovren was clearly struggling with an injury and was subbed off on 20 minutes to be replaced by Oxlade-Chamberlain. A tactical reshuffle ensued which saw Joe Gomez move into his natural centre half role, Emre Can into his unnatural right back, Philippe Coutinho into a more effective central midfield and Oxlade-Chamberlain into a familiar right wing position. It seemed to work. Liverpool now had width provided by the former Arsenal man which stretched the Spurs back three. Coutinho was indeed more effective from a central position and was beginning to cause Spurs some problems. Liverpool got a deserved goal back on 24 minutes.
Harry Kane had control of the ball in the centre of the midfield. He managed to fend off the attentions of Milner and Henderson to cross the halfway line but soon bundled off the ball by the former. Spurs appealed for a free kick, stopping in the process. As every white shirt stopped to protest, Jordan Henderson gained possession of the ball and spotted Mo Salah making a run into the area. He picked him out superbly and Salah darted in between Deivinson Sanchez and Jan Verthongen, before scuffing a shot across Lloris and into the corner of the net. Liverpool now had real hope. They had found a weakness in Spurs. The question now was had they settled down enough to be tight at the back and exploit this new found flaw in the opposition at the same time?
Liverpool assumed their proverbial dominant role, having most of the possession but not really penetrating Spurs enough. The home side however continued to create chances. Kane was dropping deep, causing all sorts of problems, allowing the pacy Son to bomb ahead in search of goals. He got through twice being thwarted by Mignolet on both occasions. First he ran inside Can before firing straight at the Belgian. Then he played clean through by Christian Eriksen and his shot rebound of the legs of the 'keeper, against Matip, and back into his grateful arms. It looked as if we were heading at half-time with a real chance of getting back into the game. Surely Spurs wouldn't spurn this many golden opportunities without punishment? Correct – they wouldn't spurn any more.
Dele Alli had the ball sprinting towards the right channel of the Liverpool defence before he was clumsily taken down by Emre Can. The resulting free kick was sent into the box by Eriksen which Matip headed away. However his header lacked any power and felt straight to the feet of Alli, who volleyed past Mignolet from 20 yards. He sprinted away to celebrate with the home support having most likely put the game to bed as the referee blew the whistle for half time. Liverpool had got exactly what they had deserved for individual errors and sloppy defending. Jurgen Klopp had no right to be happy with his sides first half display. Mauricio Pochettino however must have been thrilled by his sides ruthlessness and ability to match Liverpool's intensity. They had controlled the game from the first minute and effectively ended it as a contest in doing so. For Liverpool, strong words were need in the dressing room.
After half-time Spurs came out with the intention of quelling any sign of a Liverpool comeback. They had employed an old tactic used by so many that had come before them when playing Liverpool – get men behind the ball because a Jurgen Klopp side is easily contained. Spurs weren't done scoring though. On 56 minutes they got a free kick on their right. As it was swung in Simon Mignolet came to meet but completely misjudged the flight of the ball and only managed to slap it as far as the corner of the six yard box – where Jan Verthongen was waiting. He took one touch and fired it towards the open goal, but Roberto Firmino managed to get back onto the goal line to block brilliantly. However his block fell right into the path of the criminally unmarked Harry Kane, who had time to take a touch to kill the ball before poking it into the corner of the net. 4-1 Spurs and no more than they deserved.
The rest of the game became about game management for the home side. They showed glimpses of their previously mentioned faults but Liverpool were unable to take advantage although we did come close. On 67 minutes Philippe Coutinho cut inside Sanchez to produce a spectacular shot which looked to be heading into Hugo Lloris' top corner. However the French captain launched himself across the goal and managed to paw the shot onto the frame of the goal, producing a world-class save. Minutes later Lloris was at it again. Oxlade-Chamberlain managed to wriggle around Verthongen before cutting the ball back to Mo Salah on the edge of the six yard box, but the Egyptian's attempt to pass it into the bottom corner was met by Lloris' outstretched left boot.
When the referee finally blew for full time it was a welcome sound to Liverpool. Not only had they been well beaten by a side apparently near to them in terms of ability and a rival at the upper echelons of the Premier League table, they had truly found out how far the gulf in class was between themselves and the top sides in the division.
There is no sugar-coating this for Jurgen Klopp. All summer the questions was posed to him – why have you not bought a centre half? Have you been working on improving your defensive frailties last season? He assured a new centre half was in the works and they had indeed been focussing on improving their flaws at the back whilst at Melwood. Now we have no new centre half and we have actually gone backwards defensively. The questions will be asked again of Klopp, surely, regarding how he intends to dig his side out of this defensive mess. Whether he can answer them and silence his critics, only time will tell.