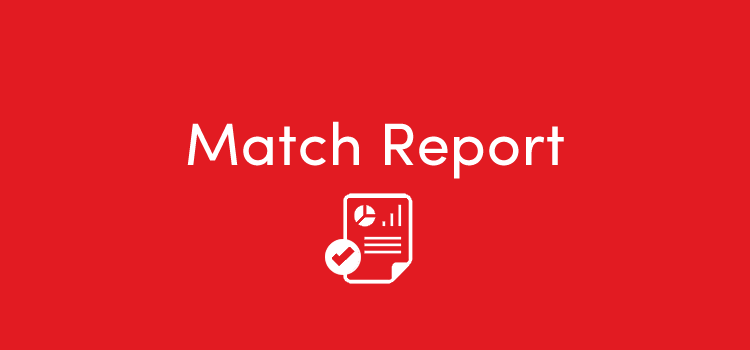 The long wait for a return to the Champions League has so far been a bit of a damp squib for Liverpool. Two games have heralded as many points and the feeling amongst Liverpool fans at the minute surrounding the Champions League campaign so far has been one of disappointment. Not only was it the results that left people dejected coming away from the 2-2 draw at home with Sevilla and the 1-1 draw in Moscow with Spartak. The manner in which the points were dropped were the main reasons for why there is such negative feelings connected with our ventures in Europe this season. Right now we need a gimme. We need to win our first Champions League away game in eight, long years. We need a game to walk over an opponent for the sake of our confidence. In Slovenia last night many felt that Maribor, who themselves have never won a home game in Europe's premier club competition, was that game.
Jurgen Klopp again started this game with a change in goalkeeper. Loris Karius swapped places with Simon Mignolet to continue a strategy that many have criticised. The manager made two other changes to the starting XI which took part in the goalless draw with Manchester United on Saturday lunchtime. Trent Alexander-Arnold replaced Joe Gomez, who was in stellar form at the weekend. Captain Jordan Henderson was also dropped to the bench in place of the evergreen James Milner. Klopp surprisingly stuck with the his first choice front three of Coutinho, Salah and Firmino, all of whom are likely to start on Sunday at Wembley against Spurs.
Maribor rung the changes themselves with manager, former Leeds United boss Darko Milanic, choosing to change his side in no less than 6 positions from the side that won 2-1 in the Slovenian PrvaLiga. Jasmin Handanovic, cousin of Inter 'keeper Samir, retained his place in goal although three of his back four remained – Martin Milec, Aleksander Rajcevic and Mitja Viler – Marko Suler replaced Aleks Pihler at centre half. In midfield Blaz Vrhovec was joined by Marwan Kabha, who came in in place of Jean Claude Billong. Damjan Bohar continued in the three behind the lone front man, who was Marcos Tavares on this occasion. He was joined by Valon Ahmedi and Martin Kramaric. Current top goalscorer Jasmin Mesanovic was left on the bench after scoring on Saturday.
The game kicked off and within three minutes it had its first goal. Mohamed Salah nicked the ball off Viler and was now free and clear on the Liverpool right. He ate up the ground before as no Maribor defender was quick enough to get across to close him down. Marko Suler came over but was too slow. As Salah approached the corner of the 6 yard box he looked across the goal spotted Roberto Firmino breaking his neck to support. He squared the ball across the 6 yard line and, although the ball was slightly behind Firmino, the Brazilian managed to convert into the empty net from all of 5 yards. It was the perfect start for Liverpool and one which they would have dreamt of before the game.
After the goal Maribor tried to gain a foothold in the game. They tried to move Tavares into the channels but he was doing so to little effect. They still looked vulnerable at the back, especially at left-back where it looked like Mo Salah had Viler on toast. On twelve minutes that chicken came home to roost again. Salah ran at Viler again from deep in midfield and the full back backed off. Milner spotted the open space behind Viler and ran into it. Salah spotted him and played the ball into the space. Milner, off balance, chipped the ball towards the edge of the box – where Phil Coutinho was arriving late. He slightly scuffed his shot but the pace took it beyond Handanovic and into the net to make it 2-0. Maribor were on the ropes and Liverpool were taking full advantage. Seven minutes later we had a third.
Coutinho took the ball in central midfield after Liverpool had done brilliantly to win the ball back quickly again. He dribbled at Vrhovec and past him with ease. Salah came in narrow from the right and Suler tucked in with him. Viler and his centre half, Suler, were too square with each other though and Coutinho played a simple ball which dissected the pair. Salah, now clean through on goal, took one touch inside before coolly tucking it past Handanovic on his far post. Liverpool were now rampant and looked like they could score at will. At this point, the score could've ended up similar to that you would see at a cricket match.
After the goal Maribor came back into the game. They had finally woken up from receiving three knockout punches. Viler had escaped from the back pocket of Mo Salah for long enough to come forward and have a tame shot saved by Loris Karius at the near post but the resurgence was temporary. Liverpool continued their dominance, if somewhat a little more sterile that before. Mohamed Salah had a goal rightly ruled out for offside as Liverpool continued to pour forward. It was beginning to seem as if Liverpool had taken their foot off the gas and Jurgen Klopp was becoming agitated on the touchline. That was until the fortieth minute.
Coutinho was once again at the centre of the action with the ball at his feet on the edge of the back. Alberto Moreno made a late run beyond his opposing full-back and Coutinho found him with an inch perfect ball. Moreno looked up and squared the ball first time across the box. Firmino and Salah rushed in to score with the Egyptian seemingly getting the final touch to score his second and Liverpool's fourth. Just when you thought we were shutting up shop, we turned the style on again to score with what looked like consummate ease. This was now becoming a training game and Maribor were in danger of being embarrassed.
There was still time in the half for both sides to have big chances. From a deep free kick, Ahmedi picked out Suler closing in on the back post. The centre half was practically unmarked as Liverpool's ineptitude at defending set pieces came back to bite them on the backside again. Suler had a free header but could only put it wide of Karius' goal. From the goal kick Maribor had a let off of their own when Coutinho slid another ball in between Viler and Suler for Bobby Firmino to run onto. Firmino was clean through but had left himself with a tight angle to finish from. He fired across goal but the ball dribbled out for a goal kick.
When Viktor Kassai blew for half-time Maribor will have been pleased to get in for a breather. This game must have been a serious head game for them. Just when it looked like Liverpool were easing off and giving the opposition a break, we would take it up a gear and score a goal which looked easy. We were not even breaking a sweat in doing so, playing a pace that was hardly break-neck. Jurgen Klopp will have been delighted at his side's incisive play and clinical finishing. The primary aim for the second half will surely have been to keep a clean sheet.
The Reds started the half in similarly offensive fashion after the break. Early chances for Moreno and Firmino were dealt with by Maribor until Dejan Lovren had a penalty appeal turned down five minutes after the restart. From a corner Handanovic flapped at a corner, with his attempted palm away being no more than a flick of the wrist which sent the ball spinning directly above his head. Lovren closed in but Martin Milec flung himself at Lovren with his foot around head height. Lovren managed to get his head to the ball but backed out with the flying appendage coming towards his head. He looked towards the referee but received nothing in return. Liverpool would have their own form of justice a couple of minutes later.
Having been fouled on the left wing, Philippe Coutinho swung a free kick into the near post. Bobby Firmino managed to get across his man, get his under the ball and flick it towards Jasmin Handanovic's far corner. As the ball rustled in the back of the net the Liverpool faithful behind the goal erupted in jubilation. With a five goal cushion surely the game was now won and Liverpool would have their first win of the group stage, and in spectacular fashion.
Now firmly in control of the game Liverpool did take their foot off the gas. In the first half this tactic seemed extremely premature but now being 5-0 up it seemed a more sensible thing to do. James Milner ensured minds were kept on task through leading by example, chasing every ball and not giving up any fight. Phil Coutinho was allowed to continue to pull the strings from any position he felt like taking up on the pitch. Alex Oxlade-Chamberlain, Dom Solanke and Daniel Sturridge were brought on to give fresh impetus and much needed game time. Overall Liverpool remained solid and professional, giving nothing to their opponents.
Maribor were now settled in a shape and had started to frustrate Liverpool. That being said, we were still carving out chances. Alex Oxlade-Chamberlain found space on the right and fired a shot towards Handanovic's goal which the 'keeper was equal to. Then James Milner evaded two challenges before chipping a ball into the back post. Coutinho arrived to the angle was too tight and the ball rebounded off his thigh and against Martin Milec before the full back cleared. Alberto Moreno also found himself in acres of space behind Milec from a chipped ball over the top from Milner. He took one exquisite touch to bring the ball down before lashing his left foot at it and looping it high over the bar. However the moment of the night was still come and it came only moments after Moreno's horrendous effort.
Marko Suler got his feet in a twist when in possession of the ball 30 yards from goal. Sturridge managed to nick the ball off him and drive towards goal. Oxlade-Chamberlain was up in support and Sturridge slid a well weighted little ball into the former Arsenal man's path between the two retreating centre halves. Oxlade-Chamberlain took one touch to get the ball out of his feet and take the ball away from the defenders before sending the 'keeper the wrong way and passing into the net. It was the wingers first Liverpool goal and the relief on his face was evident. Not only had he broken his own duck but he had also broken a Liverpool record, with the team now playing in their highest away win in Europe. There was still time for another though.
Liverpool were not relenting in their control of the game. After patient build up Coutinho had the ball central, 20 yards from goal. He poked it to his right towards Alexander-Arnold and the young right-back let rip. His shot deflected off poor Marko Suler, who had a torrid evening, sending Handanovic the wrong way and into the opposite corner to make it 7-0. Celebrations were muted and the referee mercifully blew the whistle a minute later, calling time on a stunning win for us.
This was a big result for us, make no mistake. Maribor may be a lesser side in Europe but better teams than us have gone to Slovenia's second biggest city and come away with less than three points. The old saying goes that you can only beat what is put in front of you. However to beat them this emphatically is a sign that Liverpool are back on track. Many have said that Liverpool hadn't truly recovered from the 5-0 thrashing at the hands of Manchester City in September but maybe now that ghost can be laid to rest. And with Spartak Moscow surprisingly annihilating Sevilla 5-1 in the other game in group E, this result will go some to keeping us in the mix for qualifying for the next round as well as a healthy goal difference.
Things may finally be looking up.