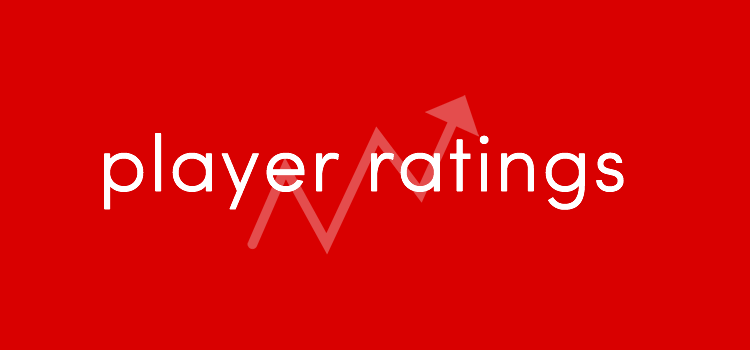 Tottenham
Hugo Lloris – 7
Not overly tested but produced a brilliant save to deny Coutinho in the second half and saved an attempt from Salah – when called upon, he delivered.
Kieran Trippier – 7
Looked as if he relished this big occasion and even appeared an upgrade on Kyle Walker – solid defensively and was willing to attack.
Toby Alderweireld – 7
When the game was Tottenham's to lose at 4–1 the defence did experience some unsettling moments – yet for the majority of the game, he was in control.
Davinson Sanchez – 7
An impressive addition to the Tottenham defence this season – he saw off Firmino with relative ease and had the ability to turn defence into attack quickly.
Jan Vertonghen – 7
Was responsible for nullifying the threat of Salah and was, on the whole, successful – the Belgian produced a solid performance.
Serge Aurier – 6
Overall, he did well in preventing Salah from inserting too much influence on the match – his pace was well tested but the contest was an intriguing one.
Christian Erikson – 8
Improves every time you see him – he put in an attacking midfield display that may have switched the attention of the Barcelona board from Coutinho to him.
Harry Winks – 7
Completed his impressive week with a decent performance – he shielded the defence well and prevented Coutinho from finding too much space.
Dele Alli – 8
Was willing to help out defensively and support his midfielders in stopping Coutinho's influence but also moved through the gears to support Kane in attack – scored Tottenham's third goal just before half-time.
Harry Kane – 9
Totally outclassed the Liverpool defence – the men at the back were left red-faced and petrified by the Premier League's best player at the moment.
Son Heung-Min – 8
Was sublime on the counter-attack – scored the second in the 12th minute and should have scored a first-half hat-trick with an attempt against the bar and a fluffed close-range shot.
Liverpool
Simon Mignolet – 3
Poorly judged the ball that gave Kane the opportunity to score Tottenham's opener – was another day to forget for the Belgian, conceded four for not the first time this season.
Joe Gomez – 5
Moved from right back to centre-half in the post-Lovren reshuffle – was not the easiest afternoon to play in the centre of the Liverpool defence and it is not easy for the youngster to learn his trade playing in this back four.
Dejan Lovren – 1
Was removed early by Klopp from the home of football after acts of football criminality – his two mistakes were punished for Spur's first two goals; at any other so-called big club, a defender who consistently makes these kinds of mistakes would be long gone.
Joel Matip – 3
Was not much better than his defensive partner and his place in this mess of a defence has to be questioned – was culpable for Tottenham's third goal on the stroke of half-time.
Alberto Moreno – 4
Probably has been Liverpool's most consistent defender this season – and that is saying something – was forced to work hard but to limited success.
James Milner – 5
Deservedly started after his performance against Maribor in midweek, although the injury to Wijnaldum ensured that – could not be accused of lacking effort and energy.
Jordan Henderson – 5
Was one of Liverpool's better players – as he has been in most of their recent matches – worked hard in the centre of midfield and tried to shield the defence as best as he could.
Emre Can – 4
Appeared cumbersome against a dynamic and sharp Spurs midfield – it's hit and miss with the German at the moment.
Mohamed Salah – 7
Was Liverpool's most attacking player and scored Liverpool's only goal on 24 minutes to give an element of hope to the travelling reds.
Roberto Firmino – 5
Once again didn't look like a No.9 who can lead a team to success.
Philippe Coutinho – 4
Liverpool's so-called star player did not do near enough in this match to deserve his title – was prevented space and looked a level below his Spurs counterparts.