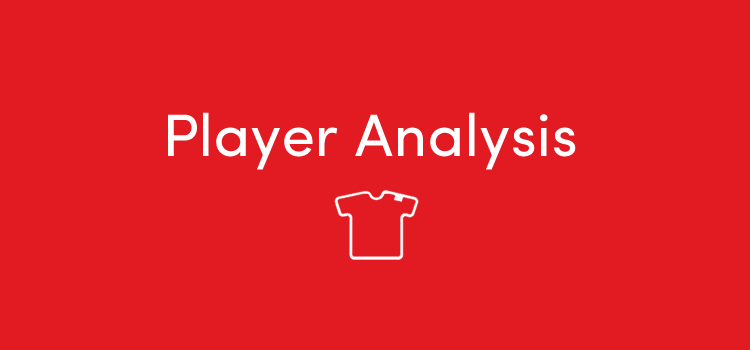 NK Maribor
Jasmin Handanovic – 3
Made one or two decent saves but it's never a good night when you concede seven goals.
Martin Milec – 3
Was given the difficult task of trying to contain Coutinho whilst preventing Moreno on the overlap – didn't have the best of nights.
Aleksander Rajcevic – 3
Completely out of his depth with the quality and movement of Firmino in particular.
Marko Suler – 3
Struggled with Liverpool's attackers throughout and his deflection on Alexander-Arnold's shot sent the ball past Handanovic into the back of the net for Liverpool's seventh.
Mitja Viler – 3
Had to help his centre-back with containing Firmino and Salah leaving a lot of space out wide for Alexander-Arnold to exploit.
Marwan Kabha – 4
Did try to impose himself in the centre of midfield but was outplayed by Milner and Wijnaldum – he did, however, have one of Maribor's two shots on target.
Blaz Vrhovec – 3
Saw very little of the ball as the centre of midfield was dominated by Liverpool.
Martin Kramaric – 3
His passing was wayward and was easily bypassed by Moreno.
Valon Ahmedi – 3
Struggled to get the ball off Can and was constantly chasing shadows.
Damjan Bohar – 3
Extremely quiet throughout and never posed any threat to the Liverpool defence.
Marcos Tavares – 3
When Maribor did attack it was through the middle and so Tavares did have quite a few touches unlike his fellow attackers – however, the only shot he did have was off target.
Liverpool
Loris Karius – 6
Was seldom tested but dealt with what he had to with ease.
Trent Alexander-Arnold – 7
Athletically covered the entire right side – his passes were accurate and penetrating whilst his deflected shot gave Liverpool their seventh.
Joel Matip – 6
His entire performance was that of an attacking one rather than defensive such was Liverpool's domination – was always willing to come out of the back with the ball at his feet.
Dejan Lovren – 6
Was able to have a trouble-free evening and appeared confident with the ball.
Alberto Moreno – 7
Another good performance with constant forays forward on the left – once more exemplifying his pace – his precise cross presented Salah with Liverpool's fourth.
Georginio Wijnaldum – 7
Was quiet but effective – a solids night work at the centre of midfield although one lazy moment did almost allow Maribor in.
James Milner – 8
Started instead of the rested Henderson and was Liverpool's best player – his accurate passing, good crosses, and strong leadership was what Liverpool's emphatic victory was based upon.
Emre Can – 7
Whilst not doing anything spectacular he was powerful and a vital cog in the midfield.
Mohamed Salah – 8
Another impressive performer – scored twice, exhibited his speed, good touch and movement before being replaced early in the second half.
Roberto Firmino – 8
A definite improvement on previous performances, despite the opposition, he scored twice and could have had more with better finishing but impressed with his linkup play and was the linchpin up top.
Philippe Coutinho – 8
Hugely influential on the night – scored a volley to make it 2-0 and was a constant threat with his skill and movement.