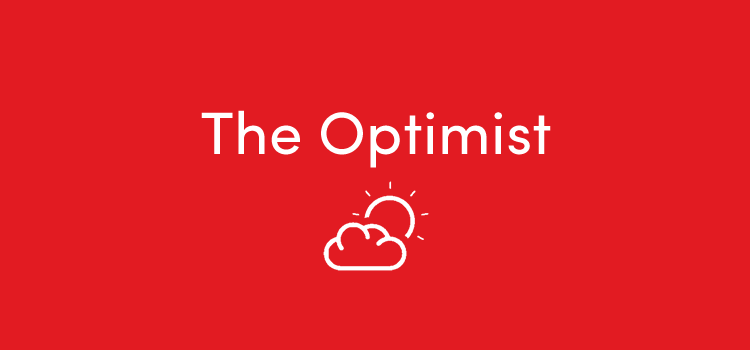 It's fair to say that last week's 'Optimist' went a little awry. I'll admit, I lost my head a little bit. It isn't one of my finest hours and I am a little embarrassed. I could have handled that defeat a lot better than I did. I should have given it a couple of days, maybe watched the game again with a calmer head, put some space between myself and the game. But I didn't and my head fell the fuck off. But that's gone now. Liverpool actually won this week so let's put it behind us and move on.
Liverpool 3-0 Huddersfield Town. Probably a straightforward score when you look at it. Huddersfield should be coming to Anfield and getting beaten 3-0. They have had a decent season by the standards of a recently promoted team and deservedly beat Manchester United last week at home. Kudos. Well done David Wagner, made up for you mate. However, you're still Huddersfield and we're still Liverpool. It is not a far-fetched concept for Liverpool to be battering a recently promoted side, despite our recent performances. Don't get down about it lads, it happens.
That being said, that's what happens when this side gets it right. This game really did show the two sides of Liverpool. The first half was truly a dire display. The lack of movement ahead of the ball and the disjointed rhythm to our play was rather worrying. We looked as if we had hardly played together before and had no imagination in our runs. It didn't make for good viewing as a Liverpool fan. When the penalty was given it looked like an easy route back into the game for Kloppo and his boys. The choice of Mo Salah as taker when James Milner – one penalty miss to his name last season out of about twenty – was strange. This was an opinion justified when Salah missed. The fuck were you thinking Jurgen, lad?
Strong words were needed at half time. This wasn't good enough. We needed more creativity and incision. We need our attackers to turn up. We need quick passing which. Dictating the play from deep wasn't necessary, pulling defenders around the pitch was.
We got that in spades in the second half. It was the epitome of a classic Liverpool-under-Klopp performance. There was speed, there was inspiration, there was playing in tight spaces. It summed up perfectly how Klopp wants his side to play. Yes, it took a lucky deflection to open the scoring. But the right man was on the end of that deflection. Daniel Sturridge needed that goal for the good of his Liverpool career. He gobbles those chances up. Leaving him in that amount of space on the edge of the area is criminal. The composure in the finish was typical Sturridge though.
After that we were unstoppable. Huddersfield were powerless. we could have played that game all night and they wouldn't have frustrated us again as they did in the first half. They tried to be fair and that was the most pleasing thing from a Liverpool point of view. No matter how hard Huddersfield tried they couldn't control us. There was too much movement and pace. Salah was coming narrow looking for goals, Firmino was dropping into the hole looking for flick-on's, Daniel Sturridge was pushing on looking for his second. There was so much going on for Tommy Smith and Christopher Lowe to deal with. I actually felt sorry for them. They must have been dizzy!
Liverpool have come through a tricky couple of fixtures with a -3 goal difference and 1 point from a possible 6. It hasn't been an ideal couple of weeks. We were contained by Manchester United and humiliated by Tottenham Hotspur. To say it wasn't good enough is an understatement, especially considering that it looked like we were just starting to get over the 5-0 loss at the Etihad in September. This game was just what the doctor ordered. We needed a Huddersfield at home to get back on track. Huddersfield have proven that they, so far at least, deserve to be a Premier League team. We needed to beat the team that beat Manchester United a week ago to give ourselves some confidence back.
It hasn't been a good start to the season but there are a long six months ahead. Maybe, just maybe, we've been quite over-dramatic and it won't be such a bad season after all.