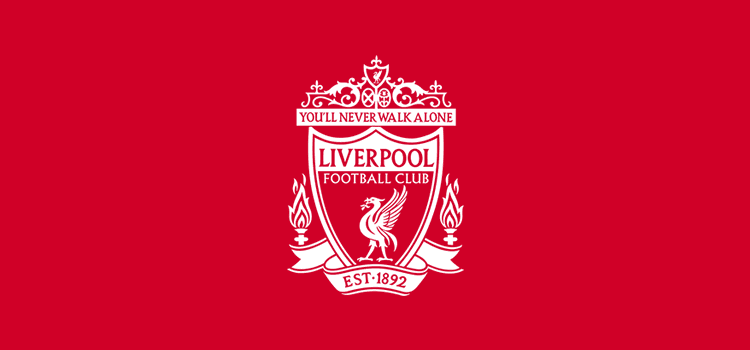 This week Peter Phillips spoke to Liverpool fan Chris Hurst about the upcoming game at Anfield
Peter Phillips: After Sunday's debacle we start there. Was the performance against Spurs down to individual mistakes or should it be the whole team and manager who takes the blame in this situation?
Chris Hurst: Difficult question to start with Peter, of course people are and rightly so going to that say Lovren cost us because let's be honest he did! But it's an easy thing to just say that, the third goal was Matip's fault, as a kid your always taught clear the ball away from danger and not head it back into a dangerous area but as I said it's dead easy to sit there and say individual errors cost us. The bigger picture is that the individuals who made the errors should never have been playing in the first place, it's not just the that Spurs game where they've messed it up and for me that goes back to to summer and a lack of investment in the defence. Who's to blame for that? Well we could sit here all day an argue it's FSG or Klopp's fault. Many people know that I'm not a huge fan of Jurgen (I'm sure he'll be livid) but the money was there and in my opinion we spent it in the wrong areas, the defence should have been a priority. But I think it has to be a down to everyone to take the blame, for as bad as we were at the back the rest of the team didn't cover themselves in glory, after all there's no I in team is there?
PP: Was this the game that finally showed Klopp that the defence as a whole should have been overhauled in the summer?
CH: I hope not! If this is the first time he's looked at the defence an thought that something isn't right here is it then he needs to get down to Specsavers! Its probably been said thousands of times, and I know it sounds like I'm Klopp but I really am not. Surely a coach as good as him can't be that naive to not see what every Liverpool fan can week in week out. It truly baffles me how after last season we went into this one without changing a thing, unless he genuinely believed he could coach the best out of some players, which seems to have worked with Moreno but as for others it just hasn't or isn't working, hopefully now he can see that the players he's put trust in just simply are not good enough.
PP: Has Jurgen Klopp been to faithful to some members of this Liverpool squad?
CH: I think maybe he has, again Lovren, Matip & Mignolet but the rest I don't think you can say he has. Maybe it's because the players mentioned if they make a mistake it costs us a goal where as for example if Firmino is a bit off form he won't get the same flack because we know what he's capable of but yes it does look like he's shown far too much faith and stuck with the wrong players for too long.
PP: There has been a lot of talk of this Liverpool team being too "nice" and not getting involved in the ugly parts of the game is this something you would agree with?
CH: Totally 1 million percent! We have absolutely no one in this squad who will do whatever it takes to win …no one!! For me who would take the game by the scruff of the neck or throw in a strong tackle. Again no one! Look at the Manchester United game think of the build up to game you see Carragher going through Nani, Gerrard going through Felaini, Suarez pushing Ferdinand into Evra, just being horrible. I miss that about us. Someone like a Mascherano who done all the leg work. That squad as you say is far too nice, even in the United game just gone. Lukaku goes through Gomez and Henderson the captain stands there an fixes his quiff! You want to see him get over there get in his face let him know he's in a game! I know not all teams have them but I'm used to seeing it and like most I`d have given everything to play for this club. Is it far too nice because there is no local lads there who know what it means to play for us? Who knows but that's a whole other debate.
PP: Obviously we need to bounce back on Saturday , how confident are you going into the game that we can put things right against Huddersfield?
CH: I'm not that confident to be honest Peter, too many times we go into a game off the back of a defeat or a poor result an you've got players coming out with things like "we owe the fans a performance" it really angers me because in my head they owe us one every week not just off the back of a poor game. In this game in particular we're coming off the back of a terrible result an Huddersfield are coming into it off the back of a very good win, good job for us where at home but it all depends which Liverpool turn up, hopefully the lads put a shift in an we get the win, but I think it will be a tight game, I think an early goal would help us so they can't just do what most do an sit deep.
PP: What would be your starting line up and the reasons for it?
CH: For this game I'd have to make wholesale changes, he's stuck with more or less the same team for a while now and it just isn't working, but it's easy to say as I'm not the manager but for what it's worth I'd go with:
Ward, Alexander-Arnold,  Matip, Gomez, Robertson, Can, Henderson, Moreno, Salah, Coutinho, Solanke
Subs: Karius, Sturridge, Firmino, Grujic, Lovren, Milner
My thoughts would be it sends a message out to players who are under performing to sort their heads out or you're gone! It also gives lads who've sat on the side watching them a chance to prove what they're about. Moreno I think has been very good this season but we all know he's better going forward than he getting back so he's playing in his natural position as winger but as he's left midfield in my team he will know he has to help Robertson. Solanke up top I think offers more that Sturridge, he's a big lad and could get on the end of crosses or hold the ball up well while Salah and Coutinho get round the back. Not the obvious choice for GK but I've seen enough of Mignolet and Karius still looks shaky so why not give Danny a go? Its not like we have the league cup to see him now is it and he can't be any worse than what we've seen. Looking at it now the back four looks suspect and lacking in experience maybe but I'd rather give it a try than persevere with what I've seen lately.
PP: Finally Chris , what is your score prediction and why?
CH: Finally a score prediction, although I'm not massively confident going into the game I can't see us losing but at the same time I can't see it being a Maribor or Arsenal type of game, it will be tight as both coaches know each other very well, I'll go with 2-1 to the reds Coutinho and Salah with the goals, and their goal coming from a set piece, standard!
Big thanks to Chris Hurst for the interview.
You can follow him on Twitter @Hursto_