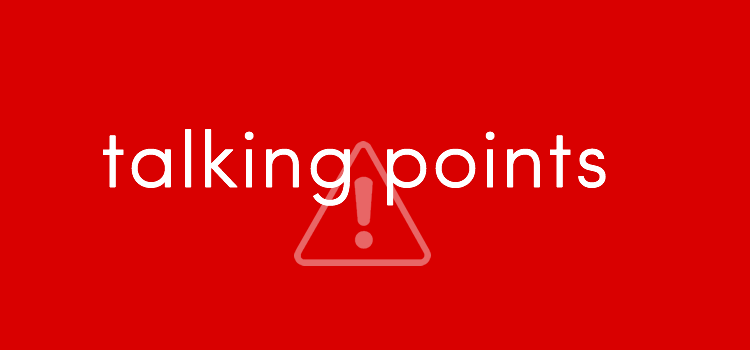 Wembley Stadium, London – Where to begin? Liverpool travelled to London off the back of a 7-0 victory in the Champions League, and they found themselves wishing they could go back to Slovenia only 12 minutes into this match. Jurgen Klopp's men were taught a lesson by Spurs as every weakness in his side was made glaringly obvious. Mohamed Salah gave Liverpool a potential path back into the game but the dominance of the home side was reasserted shortly after, putting any realistic hope of a comeback to bed. With the sun shining down on London, the men in red left with clouds over their heads. Here are the five key talking points from Liverpool's 4-1 defeat at the hands of Tottenham Hotspur.
1 – A Day to Forget for Lovren
An absolute nightmare for the Croat. It only took 4 minutes for him to put himself right in the centre of the drama. A ball collected from a throw-in was simply chipped up by Trippier and bewilderingly uncontested by Lovren. Harry Kane couldn't believe his luck as the ball fell right into his path and a few seconds later it was 1-0. Lovren's failure to challenge for the ball led to the first goal and him doing the exact opposite led to the second. Leaping rashly like a salmon out of water in an attempt to nick the ball before Kane led to the Englishman being sent in on goal. It wasn't long before the Croat almost gifted Spurs a third as his positioning when marking Son was abysmal. Thus, it was no surprise when Lovren was hooked off the pitch, the surprise was probably how early in the game Klopp decided to make the switch. 31 minutes was all it took for the switch to be made as Oxlade-Chamberlain came on for the defender. It's tough to see whether he still has any sort of a future at the club. Klopp made the remark post game that "If I was on the pitch in trainers their first goal wouldn't have happened." Indicating that he may have reached a breaking point with the state of his side's defending.
2 – Question Marks in Goal
Insanity is repeating the same thing over and over again and expecting different results. It's been four years since Liverpool signed Simon Mignolet from Sunderland and it is somewhat perplexing how he is still the club's first choice goalkeeper. This might sound harsh given his performances over the past 12 months which quite frankly have been pretty good. However, Mignolet has shown time and time again that he cannot be relied on. A performance like the one he put in on Sunday was bound to happen. And you feel like he always has something like that in him, the nervousness at the back is contagious and Mignolet certainly doesn't help. The fact that a young and promising goalkeeper spends every week left out of the match day squad is disappointing. Most fans want to see Danny Ward given a good run in the team. He had a solid loan spell at Aberdeen and a spell that was just as impressive at Huddersfield. Both those fan bases love him and one must wonder what he has to do to for the manager to put some faith in him. Mignolet might have another decent run of games but we know that he simply is not at the required level; if Klopp can't give Ward a chance now then he might as well have sold him to one of his suitors in the summer.
3 – One Decent Performance
When your team gets beat 4-1 good performances will obviously be tough to come by. With that being said, if one player can leave Wembley with any sort of dignity it's Mohamed Salah. The Egyptian was a constant threat throughout as his pace was causing all sorts of issues for the Spurs defence. It was his lightning speed that brought Liverpool back into the game as he outran Aurier to latch onto Henderson's brilliant pass and finish past Lloris. From the first minute to the last he was always trying to make things happen and seemed mostly alone in that regard. While it's great to praise the efforts of the winger it has to be worrying that so many of his teammates seemed to just disappear. Liverpool this season has played two games away from home against sides from last season's top six and they have both resulted in a hammering in which nearly every single player combined to perform the most amazing of vanishing acts.
4 – Klopp Under Pressure
If the 5-0 loss to Manchester City put Jurgen Klopp on the hot seat, then this result set the seat on fire. He's not under threat of losing his job, not even close. However, he is now being asked serious questions even by his staunchest supporters. Out of the back five (including goalkeeper) that started at Wembley, four of them were bought by Brendan Rodgers. This isn't an attempt to praise the former manager's recruitment but rather to beg the question of how that is possible. The biggest issue the Northern Irishman had at the club was his defence, you can argue that's why he didn't win the league title in 2014. Thus it is utterly dumbfounding how the current defence is almost entirely identical to the one that he left behind. Jurgen Klopp has spent £4m on his defence and goalkeeping since joining Liverpool while spending roughly £142m on the midfield and attack; if that doesn't highlight what's wrong with this club then nothing will. Klopp is still a terrific manager and most still believe that he's the best man to take this club forward. But he needs to properly and adequately fix the glaring issues in his team. His time to prove his status as one of football's modern geniuses is now.
5 – Fixture Levels Ease Up
While it's no excuse for what was witnessed on Sunday afternoon, Liverpool's last three games were Manchester United, midweek Champions League, and then Spurs. Most teams would struggle to perform to maximum potential in those circumstances. Looking at the immediate upcoming fixtures makes for much more pleasant reading. The next three league games see The Reds face Huddersfield, West Ham, and Southampton. With the return fixture against Maribor sandwiched in there. This side has taken two heavy beatings away at big opposition already this season. So this run should be an opportunity to quietly pick up points and start climbing back up the table. Liverpool's saving grace last season was that they were brilliant against all the other top sides. That has now gone out the window, so if they can't get the job done against these "lesser" sides then they'll be in some serious trouble indeed.