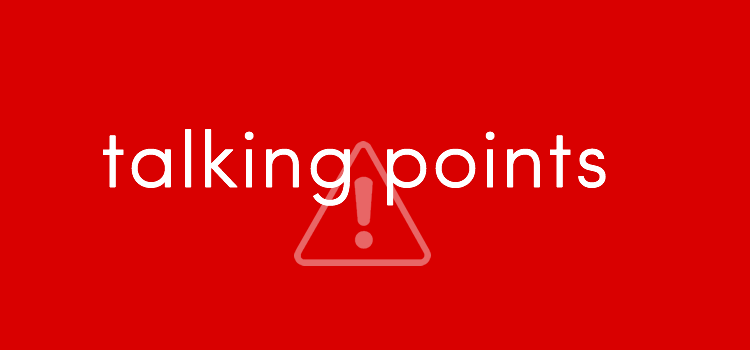 Ljudski vrt Stadion, Maribor – Just three days after drawing with Manchester United in the Premier League, Liverpool headed to Slovenia to face a Maribor side previously unbeaten at home against English opposition. However, watching Jurgen Klopp's men play there made you wonder how such a statistic was even possible. From the first minute to the last, the Merseysiders ran riot in Slovenia equalling the record for the largest away Champions League win in the process. Goals were abundant and spirits around the club have been lifted considerably as a result of it. Here are the five key talking points from Liverpool's 7-0 demolition of Maribor.
1 – Salah Signing of the Summer?
When it was confirmed that Liverpool had completed a deal with Roma to bring Mohamed Salah back to England for a second spell, many had their doubts. Memories of the Egyptian's rough time at Stamford Bridge under Mourinho came to the fore and the phrase "Chelsea reject" was thrown around on numerous occasions. However, if one had spent any time paying attention to his years spent in Italy at Fiorentina and particularly Roma then it would have been clear just how good a player Liverpool were getting. Blessed with breath-taking pace, intelligent movement, and a deadly eye for goal. He's the perfect type of attacker for Jurgen Klopp and has managed to fit into this team seamlessly. Tuesday saw him add 2 goals and an assist to his record. Meaning that in the 13 competitive games he's played for Liverpool he's scored 8 goals and registered 2 assists. An average better than a goal every two games is brilliant for a striker let alone a winger. It's remarkable to think that given more time he'll just continue to get better and better.
2 – James Milner Shines
It's been said countless times throughout his career that James Milner is the model professional. No matter what the circumstances, no matter where he's being told to play he will always give it his all. This couldn't have been made more evident on Tuesday night. Only given two starts prior to the match, Jurgen Klopp gave him an opportunity to get a decent run out on the pitch as Jordan Henderson rested. And my word did he take it. Covering almost every blade of grass, being quick in his decision making, and making incisive balls while linking up brilliantly with the front three all game long. If there's one thing that's been missing from Liverpool's midfield with the absence of Lallana, it's been the ability for one of the central midfielders to link-up with the attackers. Milner managed to grab an assist for Coutinho's goal but his contribution was much more meaningful than just that. With what he was able to show in Slovenia, it shouldn't be too much of an ask to see him occupying one of those two advanced midfield spots more often until Lallana returns. This may just be the missing puzzle piece needed to be able to finish teams off when dominating matches.
3 – No Issues at the Back
Granted, you shouldn't expect to have too many defensive issues when you're smashing teams by 7 goals, but this Liverpool team has shown the inability to keep clean sheets in games like this in the past. Maribor had their moments when they looked to cause trouble but the backline was having absolutely none of it. Matip and Lovren were able to sniff out any danger that came their way. And the game being so dominated by the visitors meant that the two fullbacks were able to join in the attack regularly; Moreno grabbing an assist and Alexander-Arnold grabbing himself a goal. Loris Karius looked solid as well. The German made a couple of decent saves when the need arose and was sharp in rushing out of his line to clear potential danger. This win meant that Liverpool have only conceded 1 goal in their last 3 games. Hopefully indicating that these men at the back are starting to build more of a rapport, and with it a solid defensive structure.
4 – Group E is Wide Open
When the group stage draw was made and attentions turned to group E, most assumed that it would be Liverpool and Sevilla comfortably qualifying to the next round. The assumption would lead you to believe that the only thing needing to be sorted out was who would top the group and who would be the runners-up. However, looking at the table after gameweek 3 makes for very different viewing. As things currently stand Liverpool and Spartak Moscow sit on top with 5 points each. Sevilla are only one point behind but the 5-1 hammering they received in Russia was shocking to say the least. Spartak are making sure that they are very much a part of this conversation and they shouldn't be taken lately. What works in Liverpool's favour is that they host Maribor in the next round of fixtures while the other two teams slug it out again. Meaning that after Liverpool (hopefully) pick up another 3 points they will be able to have a much clearer picture of who their main rival in the group will be heading into the final two fixtures.
5 – Perfect Confidence Booster
It's easy to forget that Liverpool came into this game off the back of three consecutive draws in all competitions. Game after game went by with the side seemingly unable to put the ball in the back of the net. Many had said that if Klopp's men kept playing the way that they had been and kept creating the numerous chances they'd been creating that someone was going to be on the receiving end of a thumping sometime soon. And unfortunately for Maribor that side happened to be them. Firmino's mini goal drought came to an end and every single attacking sequence that the team put together seemed to work. Some of the football was scintillating, with Wijnaldum one good finish away in the second half from scoring one of the best team goals you'll ever see. The Reds round off this week with a trip to Wembley on Sunday and they'll fancy their chances of coming away from London with a win. Spurs still haven't been able to set the world alight in their temporary home, giving Liverpool an opportunity to cause more unrest there. Additionally, Pochettino's side spent Tuesday battling at the Santiago Bernabéu playing one of their biggest games of the season while Klopp was able to rest players with thirty minutes to go. Any advantage that Liverpool can take to Wembley will be a welcome one, and being the more energetic team can go a long way in helping the side put the finishing touches on the perfect week.