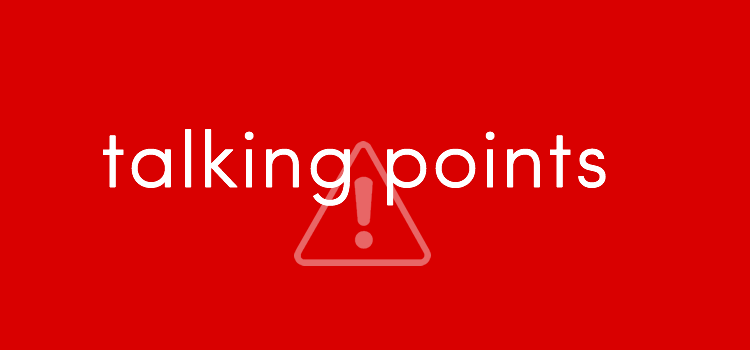 St James' Park, Newcastle – In the direct aftermath of the disappointing 1-1 draw with Spartak Moscow in midweek, Liverpool found themselves with an immediate opportunity to get back on track. An away trip to beloved Rafa Benitez's Newcastle side was a fantastic opportunity for The Reds to show that they are indeed capable of getting the wins against stubborn opposition. However, this match would turn out to be yet another showing of the team's inability to win games that they've completely dominated. Here are the talking points from Liverpool's disappointing trip to Tyneside.
1 – Coutinho Looks Levels Above the Rest
For the third consecutive game, the opposition was at the mercy of an absolutely fantastic goal from Philippe Coutinho. Sunday saw the Brazilian cut past a couple of defenders before curling a beauty into the top corner at the near post. He's scored in his last three games and equally he's been comfortably the best player on the pitch in the same stretch. This is great, seeing the midfielder respond to this summer's saga with such brilliance and commitment is terrific because many thought his heart wouldn't be in it. However, what is very worrying is the fact that Coutinho has pretty much been the only brilliant aspect to this team since his return. Sunday's match was the most glaring example of the inability of any other player in a red shirt to make any sort of positive impact in the game. Time-after-time it was a case of giving the ball to Coutinho and seeing what trick he would be able to pull out of the hat. Hopefully this isn't a long-term issue. Hopefully we'll see this "fab four" of Coutinho, Mané, Salah, and Firmino finally click as they get more experience of all playing together.
2 – Still Conceding Cheap Goals
It's tough to talk about this without sounding like a broken record. For the past five years or so, Liverpool have made a mockery of the art of defending. From 2012/13 to now, Liverpool have conceded 43, 50, 48, 50, and 42 goals in each respective season. Meaning that the team conceded more than one goal-per-game on average in each of those seasons. To put that into context, only once in that stretch did a team win the title with more goals conceded than games played, and that was Manchester United in 2012/2013. To make matters worse, this season so far is on course to absolutely smash all of those tallies. Yes, it's early in the campaign and these numbers are an extreme extrapolation, but if they keep conceding at this rate, they'll end the season with a whopping 65 goals against. These numbers aren't surprising when you simply look at the types of goals that the team is conceding. Newcastle's equalizer from Joselu came via a simple (but brilliantly executed) ball from Jonjo Shelvey that went straight through the centre of the Liverpool defence. Matip and Lovren had nothing to do other than make sure Joselu didn't do anything to hurt them. Yet somehow they let him waltz straight in on goal. The issues at the back seem to be getting worse before they get better.
3 – Next to No Presence in Midfield
With all the criticism being unleashed on Liverpool's ability to defend or lack thereof, plenty of it is being unleashed at the wrong area. While of course the defenders have to take intense criticism for the calamities at the back, this qualm is more about how one area is getting a freebie. The Liverpool midfield contributes so very little from a defensive standpoint. Unless they're defending from the front by squeezing the opposition and pinning them deep in their own half, you hardly see any of the midfield players be intelligent and focused on the other side of the ball. The aforementioned equalising goal by Joselu is a great example of this problem as well. Six minutes after just conceding a goal, when his team should be getting the life beaten out of them, Shelvey finds himself in his own half under no pressure. The former Liverpool man was able to take his time, look up, and play the ball in for the Spanish forward. If Kante, Fernandinho, Matic, or Wanyama are in your midfield then something like that does not happen. There's plenty of good footballers in the middle of the Liverpool pitch, that's how they are able to dominate all these games. However, the defensive side to the game does not come naturally to them and it shows consistently.
4 – The Striker Conundrum
For much of last season, debates circled around the club regarding whether signing a 20-25 goal-a-season striker was necessary. Firmino's superb start to the season put much of that talk to rest. However, when the goals began to dry up, the conversation inevitably came to the fore again. Every top team in the Premier League and the rest of Europe has a proper centre forward capable of bagging goals in for fun. Klopp even had it during his time at Dortmund in Lewandowski, making this 'false 9' method rather bizarre. Times will come (as they have been) when the team is not at its fluid best, and that's when a Harry Kane or a Romelu Lukaku can bail you out by scoring the decisive goal. That option isn't available at Liverpool so it almost becomes a case where unless the attack is firing on all cylinders, the team will not win. With that being said though, top quality centre forwards are extremely hard to find, scout, then purchase, especially if you don't have the financial muscle of the European giants. That fact, in addition to the options available to Klopp, makes Firmino still the most capable of leading the line. It's anyone's guess if the German will dip into the market to sign someone anytime soon, but until then the team needs to find more ways to score goals.
5 – International Break Couldn't Come Soon Enough
With one win from their last seven in all competitions, Liverpool are most definitely in a rut. Constantly drawing games that they should be winning, thus dropping crucial and unnecessary points in the process. Currently sitting seven points off both Manchester clubs for top spot, the title is looking very unrealistic already. However, there is some form of a silver lining. This two-week international break gives Klopp and his coaching staff plenty of time to break down the roots of the team's problems and work to fix them. Not only that but the two league games following the break are headliners. Manchester United visit Anfield for the early Saturday kick-off then eight days later the men in red travel to Wembley to face Spurs. Normally, having two consecutive games of that magnitude wouldn't fill too many fans with any sort of excitement. However, given the team's current state this could be the perfect confidence-booster. Similarly to how it took a 3-1 win over Arsenal last season to get the team out of their post-winter rut, this could be just what the doctor ordered.