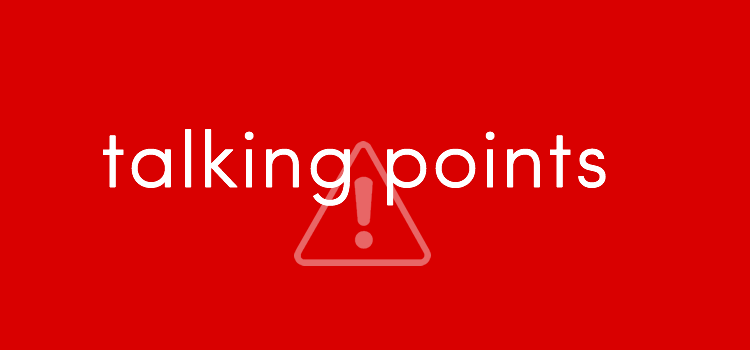 Anfield, Liverpool – After making it through the longest two weeks in football, also known as the international break; fans all over the world were awarded with quite a treat on Saturday afternoon. Kicking off the Premier League weekend was the biggest game in English football: Liverpool versus Manchester United. Winless in this fixture since 2014 in league play, Liverpool were desperate to get the better of their bitter rivals. However, if there's one well known fact about a Jose Mourinho side it's that they make themselves very hard to beat in clashes with top opposition. Thus, for the second consecutive season this matchup resulted in a rather bland 0-0 score line. Here are the five key talking points from Liverpool's draw with Manchester United.
1 – Joe Gomez Stood Up to the Occasion
Playing your first ever game against Manchester United is daunting enough, but playing against an in-form, free flowing, goal crazy United side is something completely different. Joe Gomez and the rest of the backline knew that they were coming into this clash as the underdogs and likely expected to have a rather long 90 minutes. Mourinho opted for the extra attacking threat of Martial ahead of Rashford and Gomez needed to only look to the Frenchman's United debut to see how deadly he can be. However, despite all the efforts of Martial and whoever else tried their luck on United's left hand side they couldn't get the better of the young Englishman. Assured in his defending, composed on the ball, and purposeful in his attacks. His performance on Saturday went beyond his years and this can't even be considered an anomaly. In fact, the defence is considerably better with him in it. The team's average goals conceded per game in the league is 0.6 when he's started and 3 when he hasn't. If he keeps his current level up, then he at the very least should be able to provide serious competition for Nathaniel Clyne once he recovers from injury.
2 – Boring Tactics from Mourinho
Without going off on a tangent about another team's manager, some things about Mourinho have to be touched on. The mainstream rhetoric after the game was that nothing else should be expected from the Portuguese manager and that he was able to successfully execute his game plan. While he was indeed able to leave Anfield with the draw he desired, more surely needs to be said about the fact that he had those desires in the first place. Perhaps he remembered the trip Arsenal made to Anfield and what can happen when a team plays Liverpool while trying to be open and expansive. But equally he could have remembered the trip Liverpool made to the Etihad and how going after this team can reap rewards. Whether it's a case of Mourinho not trusting his team to be able to win a big game dominantly, or whether he genuinely feared what Liverpool specifically were capable of. Nevertheless, fans around the league undoubtedly hope that we don't see nine more of those matches as his team faces off with the other top six.
3 – Dominant Display but No End Product…Again
If one was keeping score, the matches against Sevilla, Burnley, Spartak, Newcastle, and Manchester United are all different editions of the exact same story. Liverpool dominate all the possession, dominate all the shots, and give up extremely rare chances to their opposition; yet bewilderingly they have managed to share the spoils in all of the aforementioned games. At first it was explained as being the result of bad luck, that if the team kept putting in performances such as those they would dish out a heavy defeat to someone soon. Instead it's just been mirror images of the same match over and over again. And quite frankly, it is hard to pinpoint exactly what the issue is. When watching Saturday's clash, it's difficult to say how Klopp could have prepared his team any better. They allowed nothing to go through them and they swarmed United all over the pitch, taking shots and creating chances all game long. The fact that the ball just kept refusing to hit the back of the net has now become worrying. Is signing a striker that will get you 25 league-goals-a-season the answer? I think it might be, unfortunately that's an issue that probably can't be addressed until the summer. Meaning that Klopp and his team need to find a solution from within to make sure that this season still ends in success.
4 – Questionable Substitutions
While it was mentioned that it's hard to critique Klopp's preparation for the game, some of his in-game management was questionable to say the least. Starting from the 78th minute in the game, the manager decided to make a string of substitutions. A string that resulted in the front three that started the game all being taken off by the 87th minute. And to be quite frank, Liverpool didn't really pose a threat to the United goal after the fact. Alex Oxlade-Chamberlain looked very bright in the brief cameo he had, suggesting that bringing him on for a midfield player perhaps could have borne fruit. Seeing that United had no inclination to win that game of football, Klopp should have really gone for it himself. Bringing Chamberlain on for Wijnaldum or Can, while maybe even dropping Coutinho back to take the other one off to make way for another attacker could have definitely worked. It's all ifs and buts at this point but when trying to score a goal with 10 minutes left in a game, taking off your biggest goal threats is probably the last thing you want to be doing.
5 – The Wins Need to Start Coming
The fixtures don't get much easier for Liverpool with a trip to Wembley to face Pocchetino's always dangerous 'Harry Kane Team' on the horizon. However, a trip to Slovenia to face Maribor has to be dealt with first. This can be seen as a positive or a negative depending on the perspective. If you're of the thinking that this team needs a good win to help get them back on track (as am I) then this trip is a welcome one. However, if you just want the players to be fully fired, focused, and rested for the trip to Wembley on Sunday so that more ground on the top teams isn't lost then Slovenia is the last place you would want the team to be midweek. With that being said though, the players need to regain some confidence. They need to remind themselves just how good they are and just how badly they can hurt other teams. This game also presents the perfect opportunity for Oxlade-Chamberlain to get a start in an important game. After his positive impact on Saturday he'll surely be chomping at the bit hoping to get a good run out. After three consecutive draws, the buzz around Anfield is rather mellow right now. An impressive win in the Champions League would not only put the team in a much improved position to advance, it will also surely help the players and coaches regain some of their mojo back.