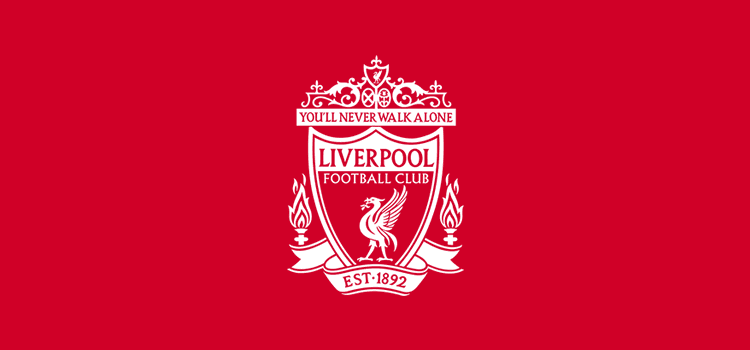 There's no doubt about it – this is a massive game. Ask any Liverpool for THE game they look for when the fixtures are published in June and 75% of them will you tell it's this one, Manchester United at Anfield. Not only is this probably the biggest game in our season, it is probably one of the biggest games of the season. Period. People across the globe wake up at all hours to watch Liverpool vs. Manchester United. Both clubs have a fanbase that spans the planet and everyone wants to see which of these footballing behemoths comes out on top. For United, a win is further confirmation that they have indeed "knocked us off our fucking perch." For Liverpool, victory means that the gap is narrowed and we may be on our way back to the summit of English football. There have been some memorable moments in clashes between the two teams, from Eric Cantona's comeback penalty in 1996, to Liverpool's incredible 4-1 at Old Trafford in 2009. So the lads here at FoL decided we would all share our favourite memories with you, the glorious reader, to pump you up for another huge game against our bitter rivals.
Dean Mannion
I fucking hate United. Like, I seriously cannot tell you the disgust I have for them. It's ingrained into me not just as a Liverpool fan, but as a Scouser. It's 30 miles down the M62 but it might as well be a different country. Scousers and Mancs have a rivalry that isn't borne out of football, it is much, much more than that. About 100 or so years ago the docks in Liverpool had been thriving as trade came through the city from across the world. Seeing potential in this and hoping to decrease their own unemployed population, the city of Manchester gained permission from the government to build a ship canal. Scouse dockers found themselves out of work and, thus, the rivalry began.
My earliest memories of Manchester United and Liverpool games unsurprisingly involve Liverpool defeats. I started watching football around the time Fergies boys were on their to winning a historical treble. They weren't happy days for me as a Liverpool fan. The first time I saw Liverpool beat United was when Danny Murphy bent a free kick around the wall and beyond Fabien Barthez at Old Trafford in December 2001. That started a run of five games unbeaten against them. Wins then became few and far between, until 2009 when we completed another league double over them. Perhaps my favourite win over Manchester United though was probably the 3-0 victory at Old Trafford in 2014. They seemed so inferior to us that day and it simply looked like a matter of time before Liverpool would score in the game. Liverpool played like the United of 1999, while United played like the Liverpool of the same era – it was a complete role reversal. Games have been a lot tighter since we dominated them on their own patch in March 2014 but that doesn't mean the hunger for a win has changed.
Peter Lynch
Biggest game of the season for me. Nothing will come close to the hatred between these two sides, but in all honesty, I fear for our defence the minute big Rom storms through the Anfield gates tomorrow. However, I have feared a United side in the past, and my fears were soon quashed, but that was usually by one man and one man only; Fernando Torres. That man ran Nemanja Vidic, "the best defender in the world" – every United fan ever – ragged, and the big Serb slipping and sliding before getting sent off numerous times is a personal favourite memory of mine in this fixture.
However, for me, nothing will ever come close, never ever ever, to that 4-1 thumping we dished out at Old Trafford way back in 2009. I've rewatched that match hundreds of times on YouTube and I'm still not sick of it. We gave Ronaldo and co an early bit of hope when he smashed his penalty home to open the scoring, but no one could predict what was to come, certainly not me. Fernando's ice-cool composure followed, with Stevie G sending a penalty past Edwin van der Sar soon after. The thumping was complete when the legend that is Fabio Aurelio curled home a beauty of a free-kick, shortly before Andrea Dossena of all people scored an outrageous lob in the dying minutes to send United fans home with tears in their eyes. What a day that was.
Eion Smith
Life goes on, names and faces change but this game never does. It's one of, if not, the biggest games all season anywhere in the world. It's driven managers to go crazy and do something silly (fact). It's driven players of horrendous quality to do incredible things (Dossena, N'Gog) and made heroes and villains of plenty.
It's hard to choose a favourite memory from this fixture. Sturridge (2013), N'Gog (2009) and Babel (2007) all were great moments for differing reasons while the oft-forgotten Worthington Cup final of 2003 is always a fond childhood memory for me. Phil's goal in the Europa League at Old Trafford is another that sticks out. It's hard to look past the 4-1 as well because it was the greatest Liverpool performance I may have ever seen in my lifetime anyway.
I will stray away from it and go for the 2-0 win at Anfield in 2000/01. I vaguely remember this match as I was only a young child at this point but it had two outstanding goals from two of the greatest players in the club's history – Stevie G and God. That Gerrard one was so good that Fowler's moment of brilliance for his goal is forgotten. Oh, and add Cantona's return game to that list. The site of Fowler just embarrassing Peter Schmeichel is glorious.