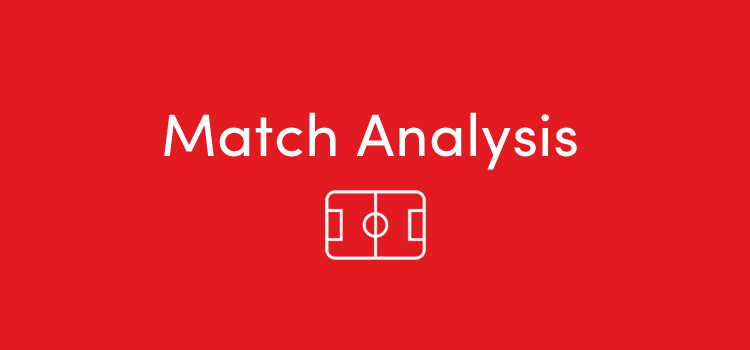 The most anticipated match of the weekend, the Liverpool – Manchester United derby, was not a match to remember, just like the one that took place in Anfield the last season – also a 0-0.
Jose Mourinho had only Herrera and Matic available for the midfield, so his plans where pretty much predefined. Lukaku was doubtful and while he was able to start eventually, he didn't make much of an impact.
This was also Liverpool's first match without Sadio Mane – he returned with an injury from the international break and will be out for six weeks, so it was interesting to see how the two teams would line-up.
Line-ups
Liverpool: Mignolet; Gomez, Matip, Lovren, Moreno; Henderson, Can, Wijnaldum; Coutinho, Salah, Firmino
Manchester United: De Gea; Valencia, Smalling, Jones, Darmian; Young, Herrera, Matic, Mkhitaryan, Martial; Lukaku
Klopp used Coutinho on the left, forming a dangerous left side along with Moreno, to which Mourinho responded by using Ashley Young – having previously played as a left-back this season – to prevent Moreno from attacking down the flank. This didn't let Coutinho and Moreno create a 2-1 situation against Valencia.
Mourinho wanted to secure that Liverpool wouldn't score and then search for the one goal that would give him the three points. His defence-first approach of the match became clear from the very early stages of the game.
We see here how only two Manchester United players are on their attacking part of the pitch (Mkhitaryan and Lukaku) and Liverpool's defenders are facing zero pressing.
Even when United had the ball they seem to have no intention on finding ways to spread forward. Liverpool's players where very good at marking their opponents in the start of the game.
Here is Matic with the ball surrounded by four reds and since Lukaku is checked by Lovren and Matip and there is little support from other United players, he eventually loses the ball.
Liverpool won possession (62.2% – 37.8%) and had more passes (578 – 354), but failed to produce big chances because United didn't provide them with empty space to take advantage of their ball possession. Martial and Young where helping their respective wide – backs and this is why they had little impact in their team's attacking plan   – if there was any of course.
The first and biggest chance of the game came in the 34th minute for Liverpool. Firmino received the ball inside the penalty box, turned it to Matip who tried to score, but De Gea denied him with a world class left-foot save. When you have a good defensive plan and your goalkeepers makes this kind of saves, then it's difficult to lose.
United's biggest chance came in the 43rd minute, when Lukaku found himself inside the penalty box area, but attempted a poor shot, which was saved by Simon Mignolet.
Little changed in the second half. Liverpool kept dominating a meaningless possession, while United became more tight as the game was coming to an end. In fact, neither of the two teams managed a single shot on target during the second half, which pretty much sums up the poor quality of the game.
Lukaku
The Belgian striker started the match as the league's top scorer, but he failed to deliver against Liverpool. He is not the only one to blame though, as he rarely found himself in dangerous positions and his teammates were unable to provide him with good through balls in order to shot. An awful lot long balls were attempted by United players (69 compared to Liverpool's 33), all failing to find Lukaku in dangerous positions.
He was either isolated, or receive passes in a very central area, where he could do little damage from.
Dominic Solanke and Daniel Sturridge came in for Liverpool, but they failed to make an impact, as United defenders were doing a good job keeping their opposition away from crucial areas.
Lingard and Rashford came in for United, because Mourinho wanted to use their pace to exploit the space that he thought Liverpool's players would leave behind them, as they would make their efforts to score more intense.
This of course never happened, Jurgen Klopp seemingly compromised with the draw – plus a highly needed clean sheet – and the game faded out, awarding each team with one point.
Conclusion
Jose Mourinho took once again the game exactly where he wanted and returns home unbeaten at Anfield for yet another season. United kept their seventh clean-sheet – out of eight matches – this season, which is definitely very impressive, but will it be enough for them to hand them the title? It is very soon for this conversation, but you have to ask when you see a formidable City team scoring by will, having also improved their defence from last season.
For the Reds this was their third clean-sheet of the season, which again is not enough if they want to keep close to the leading pack of the table. Sadio Mane's absence will be crucial for the next one and a half month and Klopp has to find a way to improve his defence while giving its attack the boost that seems to be missing for a while now.