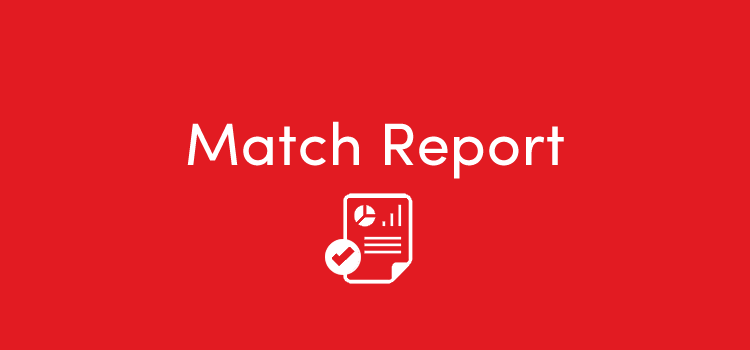 Coming back from a defeat with a significant response can be the measure of a team. Turning around a bad run of results was essential for Liverpool but, in the short term, overcoming an opponent they were beaten by in their last match could be more important for the strength of their character. This game of course featured two teams who were changed in the majority. However, taking into account Leicester's emphatic 3-0 win in March, it was imperative that Liverpool put in a much better performance on Saturday at the KP Stadium.
Liverpool made a raft of changes following their exit from the Carabao Cup on Tuesday night. Danny Ward's solid display was not rewarded with a second start as Simon Mignolet returned between the sticks. Joe Gomez, Dejan Lovren and Alberto Moreno came back into the defence. They replaced Jon Flanagan, Ragnar Klavan and Andy Robertson, who was also impressive in the 2-0 defeat to Leicester. Jordan Henderson, Emre Can and Georginio Wijnaldum were reinstalled as a collective back into the midfield. Following his scintillating first-half display on Tuesday, Philippe Coutinho continued on the Liverpool left. Roberto Firmino and Mohamed Salah returned up front, in place of Daniel Sturridge and Alex Oxlade-Chamberlain.
Leicester also rang the changes. Kasper Schmeichel replaced Ben Hamer in goal. Harry Maguire came into defence alongside Wes Morgan. Ben Chilwell retained his place at left-back, due to Christian Fuchs' training ground mishap with a goal stanchion, but Daniel Amartey was left on the bench in place of Danny Simpson. Wilfried Ndidi and Andy King started in central midfield, with Marc Albrighton and Riyad Mahrez on the wings. Jamie Vardy and goalscoring hero Shinji Okazaki started up front.
The game started with both teams probing each other but soon exploded into life. Leicester had the first real chance of the game when Jamie Vardy forced Mignolet into early action and Riyad Mahrez put the rebound over the bar. Liverpool came closer though when Emre Can hit the post from 20 yards. His shot came back off the post and fell to the usually reliable Mo Salah. With an open goal to aim at due to Schmeichel lying prone on the floor following his failed attempt to save Can's attempt, Salah looked to have an easy chance to open the scoring in Liverpool's favour. However the Egyptian could only fire wide as the ball pinged back towards him off the frame of the goal. It was guild edged chance but Salah wouldn't have to wait long to put things right.
Alberto Moreno employed his usual suicidal game plan of bombing forward. Moreno was singled out as a weakness for Liverpool prior to this game was settling into the game as one of our main strengths. He played a one-two with Coutinho, before laying the ball back towards the Brazilian and running into space on the left, taking Simpson with him. Coutinho opened his body up and curled a ball from the left corner of the area towards the back post. Nobody noticed Salah attacking the ball and, although both Maguire and Schmeichel seemed to not anticipate Salah making contact, he thumped a header past the 'keeper and into the back of the net at his near post. It was poor goalkeeping but take nothing away from Salah – he had got above a bigger opponent and exploited Leicester's underestimation of his aerial prowess. It was no more than Liverpool's play in the opening stages deserved.
Liverpool continued to push forward and kept Leicester at bay. The home side were surprisingly not even troubling Moreno or attempting the exploit the space the left-back leaves in behind, instead Jamie Vardy's pace was used against the fast legs and decent positioning of Joe Gomez. Liverpool were having much more of the ball and getting into dangerous positions. On 23 minutes, they made their possession pay off. Alberto Moreno came inside off the left and drove at the Leicester defence. He cut across the path of Wilfried Ndidi, who tripped him up. Philippe Coutinho and Moreno stood over the ball but it was Coutinho who curled it into Schmeichel's top right corner. There was little the Dan could do about the free kick which displayed the ability Coutinho possesses.
Leicester continued to knock long balls towards Vardy, which Gomez and Matip were dealing comfortably. Nervy defending did creep in on occasion though, as both Matip and Lovren both lived dangerously when in possession of the ball. Not long after the second goal, Lovren played a short ball back to Mignolet. As Mignolet went to clear his lines, Vardy closed him down and the ball feel to Okazaki 30 yards from goal and with only Mignolet to beat. The Belgian seemed stranded outside his area but he was equal to Okazaki's low effort with his feet it was a massive let off for Liverpool.
Five minutes before half-time Okazaki was in the thick of it again. Mahrez took a free kick from the Leicester left, for which Okazaki was standing 5 yards offside. As the ball came in and Ndidi flicked it on, it feel perfectly for Okazaki in the area and the Japan international fired between Mignolet's legs. The referee had blown his whistle for offside however and the goal was ruled out for offside. Although Okazaki was onside when the ball fell to him, as a Liverpool shirt hadn't touched it in between the free-kick and the goal it was right to be offside. Okazaki would again be the centre of controversy minutes later.
As the clock ticked perilously close to half-time, Leicester gained a corner from a free-kick. Mahrez whipped it towards the back post from the Leicester left. Mignolet came to punch but was undoubtedly being pulled back by Okazaki. It flew over Mignolet's fist and bounced off the shoulder of Gomez towards the goal. Mignolet flung himself back towards his net but Okazaki got there first and poked it over the line. The little striker had again gained an unfair advantage, only this time the referee decided not to blow. Immediately after the celebrations though he did blow for half-time. Jurgen Klopp will have felt aggrieved at the equaliser but happy overall with his sides play. The game was much more open than anyone could have anticipated and that suited Liverpool perfectly. Craig Shakespeare will have been hoping his side could take advantage of the glimmer of hope they had afforded themselves with their goal.
The second half started with a furious pace from both sides. Vardy was beginning to find space and had an early chance blocked after being slid in by Marc Albrighton. The game was becoming very open with Leicester uncharacteristically throwing men forward. They had been lifted by their goal at the end of the first period. But Liverpool were taking advantage of the nature of Leicester's play, which suited us perfectly. We had chances of our own, the best coming when Dejan Lovren got on the end of the corner but headed wide under duress from Harry Maguire. Leicester were employing some risky tactics, as exemplified by Maguire and Okazaki, but their play in general was risky for them against a team like Liverpool. It was a tactic that ultimately lost them the game when Jordan Henderson put Liverpool three up on 68 minutes.
Maguire tried to bring the ball forward from the back and found himself in possession 35 yards from the Liverpool goal. However Mohamed Salah robbed him of the ball and played it Daniel Sturridge, on as a sub for Roberto Firmino, on the Liverpool left. Sturridge brought it forward as Simpson backed off him. He came inside and saw the run of Salah draw the covering Morgan into following him. Instead, he picked out the open Henderson on the opposite corner of the box. Henderson took one touch to steady himself, one to send Ben Chilwell – who had tracked back – for a hot dog, and one to send the ball beyond Kasper Schmeichel. It was excellent play for the skipper who was having a fantastic game for once this season.
A minute later however Liverpool's two goal advantage was cut back again. Marc Albrighton curled a ball into the box which was weakly flicked away by Lovren. It fell to Demarai Gray on the corner of the 6 yard box and the England under-21 international lashed a shot towards Mignolet's goal, which the 'keeper was equal to. However he parried ball into the middle of the 6 yard box – where Vardy was waiting to head the rebound into the empty net. Gray picked the ball up and ran back to the halfway line. Leicester smelled blood and wanted to capitalise quickly – and they did when Vardy won a penalty.
Not long after the kick-off, Albrighton again found himself with the ball on the Leicester right. He curled a ball in behind the Liverpool defence for Vardy to chase. Mignolet came haring out of his goal to clear and collided with Vardy head on. He made contact with the ball but cleared Vardy out, and Anthony Taylor pointed to the spot before giving Mignolet a yellow card. Vardy stepped up to take the penalty himself on the back of converting his last penalty against Huddersfield last week. He smashed it straight down the middle but Mignolet held his position and punted it to safety with the heel of his hand. The ball eventually came over to Gray on the right and his cross hit the hand of Can, but the ref refrained for blowing for another spot kick. Liverpool were lucky with that one but it was excellent goalkeeping from Mignolet, who has now saved 5 of the last 8 spot kicks he has faced, and capped a manic 5 minutes in this game.
For the last 15 minutes, Liverpool brought on James Milner to play in front of Joe Gomez and provide some experience to counter the youthful mind of the young defender. It worked perfectly as Albrighton struggled for the rest of the game to be anywhere near as effective as he had been before Milner's arrival. Alex Oxlade-Chamberlain also came on to provide some much needed energy and pace up front, in an effort to force Leicester back. The Foxes responded by bringing on Islam Slimani. The Algerian striker had caused Liverpool endless problems in the second half of the Carabao Cup time and grabbed a deserved goal, but was met with a much more stubborn and bullish challenge on Saturday.
Liverpool showed grit and determination to see the game out and claim the 3 points. The celebrations were visible at full time and it was clear the win meant a lot to every player. It has been a while since we have seen such a battling display from Liverpool. They are usually flimsy and weak at the back, but were far from that on Saturday. We showed desire, togetherness and, above all, sheer bloody-mindedness. This Liverpool refused to be beaten. Credit has to go to Leicester for they played their part in an entertaining game of football. But the night belonged to Liverpool and, for once, deservedly so.