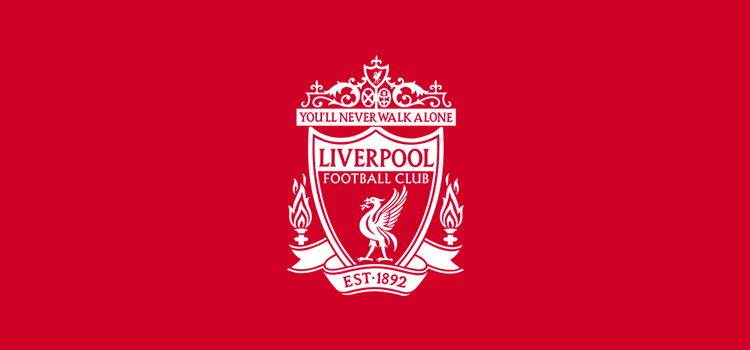 There are some things in life that you just do not see coming. From the outset they look improbable and, as events unfold further, they seem even more unlikely to happen. Then BANG! One thing can change the whole complexion of a situation. In football that could be a performance, result or a signing. For Rafa Benitez and Liverpool in the 2008/09 season, this was exactly the case after a standard start to the season for the club.
Pre-season started with an exodus of squad players who had served their purpose. John Arne Riise was sold to Roma for £4.4 million after 7 years of good service to the red shirt. Liverpool finally got shot of Anthony le Tallec, selling the uninspiring Frenchman to Le Mans in his homeland for £1.1 million. Harry Kewell left for Galatasaray in Turkey on a free, leaving many Liverpool fans what could have been for the injury plagued Australian. Scott Carson finally grew tired of loan spells and playing 3rd fiddle, and was sold to West Bromwich Albion for £3.25 million. Danny Guthrie also left in search of first team football at Newcastle United, who paid £2.25 million for the academy product. Steven Finnan was allowed to leave for Espanyol for an undisclosed fee and last out the door was Peter Crouch, who re-joined his former club Portsmouth for £11 million on the back of their F.A Cup win the previous season. After trying all summer, Benitez finally managed to shove Andriy Voronin out the door if only temporarily to Hertha Berlin.
The door continued to revolve at Melwood though during the off-season. Phillip Degen was brought in on a free transfer from Borussia Dortmund to replace the outgoing Finnan. Andre Dossena signed the day after Degen, joining from Udinese for £8 million. Diego Cavalieri was signed from Palmeiras for £3 million to act as a back-up to Pepe Reina. David N'Gog was signed for £1.5 million from Paris Saint Germain with an eye on the future. On Deadline Day, Albert Riera put pen to paper, leaving Espanyol for £8 million.
The summer's transfer activity was dominated by a player we didn't sign however. Liverpool's courtship of Gareth Barry started not long after the 2007/08 had finished. Aston Villa slapped a £20 million price tag on their captain's head which Rafa Benitez was prepared to sell Xabi Alonso for in order to raise funds. There was strong interest from Juventus in Alonso and they were prepared to meet the £15 million asking price but Liverpool chief executive Rick Parry had other ideas. The story goes that Benitez wanted Barry and Parry wanted Robbie Keane. Of course, being further up the hierarchy, it was Parry who won and the £20 million was used to sign Keane from Tottenham Hotspur. Alonso stayed and shone for the remainder of his time at the club, but the Barry saga left a bitter taste in the Spaniard's mouth and he leave for Real Madrid a year later.
The season started well for Liverpool. After a nervy 0-0 draw in Belgium against Standard Liege, in which the home side missed a penalty, Fernando Torres scored the only goal in an opening day away win at Sunderland in the Premier League. A week later, Tuncay Sanli put Middlesbrough ahead at Anfield but a late, rare goal from Jamie Carragher and a 94th-minute thunderbolt from Steven Gerrard snatched the points in our first home game of the season. That midweek, Standard were unable to match their impressive performance from two weeks earlier and were dispatched of 1-0 at Anfield thanks to a goal from Dirk Kuyt in minute 117 of 120. Exertions in the Champions League took their toll though and, in Liverpool's first meeting with Aston Villa since the bitter Gareth Barry transfer debacle, Rafa's side could only take a point from a goalless draw at Villa Park.
After the international break came the game that many look for first when the fixtures come out in the summer – Manchester United at home. After Wes Brown scored an own goal to give Liverpool the lead in the first half, Carlos Tevez equalised before half time. In a tight second half it took until the 77th minute for Ryan Babel to score the winner in Liverpool's first league victory over Manchester United under Benitez. We then began our Champions League group campaign with a 2-1 win in Marseille thanks to a penalty and another sublime 30-yard curler from Steven Gerrard. The following weekend Stoke City visited Anfield for the first time since their promotion out of the Championship and escaped with a point from another goalless draw. After beating Crewe Alexandra 2-1 in the Carling Cup, we then visited Goodison Park for the first Merseyside Derby of the season. Two goals from Fernando Torres were enough to send Everton fans home licking their wounds.
October began how September had ended. After thrashing PSV Eindhoven 3-1 at home in the Champions League thanks to another goal from Steven Gerrard, and first conversions for Albert Riera and Robbie Keane, Liverpool travelled to Eastlands to play Manchester City. The home side had just been taken over by Dubai International Capital and had a new manager in the shape of Mark Hughes. But they had not yet had a chance to show off their riches despite the Deadline Day signing of Robinho from Real Madrid for £32 million. Two first half goals from Steven Ireland and Javier Garrido made it seem like Liverpool may be on their way to suffering their first loss of the season. After the break however they came storming back. Fernando Torres pulled one back 10 minutes after the restart and restored parity with 5 minutes to go. In stoppage time his blocked shot trickled across the area and fell to Dirk Kuyt, who lashed the ball into the roof of the net to win the game. A week later Liverpool repeated the comeback fete at home to Wigan Athletic. On loan Egyptian striker Amr Zaki scored a brace in the first half to put the visitors ahead at break. But two goals from Kuyt and an 80th minute Riera winner sealed the points for Liverpool.
This looked like a dangerous game Liverpool could be playing that may come back to bite them on the backside, but the wins kept on coming. After a midweek draw at Anfield against Atletico in the Champions League, Liverpool went to West London looking to become the first team to beat Chelsea at Stamford Bridge in 86 league games. A deflected goal from Xabi Alonso was enough to do the trick and give Liverpool a 1-0 win. However, a week later, it took a 76th minute Steven Gerrard penalty to claim a 1-0 over Portsmouth at Anfield.
November started with Liverpool's first defeat of the season. Harry Redknapp had just been installed as the new Tottenham boss following a shocking start to the season under Juande Ramos. In a game that looked like a given, Dirk Kuyt gave the Reds the lead in the 3rd minute. Nevertheless, Jamie Carragher scored an own goal and Roman Pavlyuchenko converted in stoppage time to claim the points for Spurs. It was a disappointing defeat but would be only one of two in the league that season. After another 1-1 draw in the Champions League at the Vicente Calderon against Atletico, Liverpool got back to winning ways with a 3-0 home win against West Brom which featured a brace for Robbie Keane and a goal for Alvaro Arbeloa. But Liverpool were on the end of another defeat, again to Spurs, this time crashing out of the Carling Cup 4-2 at White Hart Lane. After beating Bolton Wanderers 2-0 at the Reebok and drawing 0-0 at home to Fulham in the league, Champions League progression was secured thanks to a solitary goal from Steven Gerrard at home to Marseille.
At the beginning of December, Liverpool suffered another goalless draw this time at home with West Ham United. A week later though we beat Blackburn Rovers 3-1 at Ewood Park with goals from Steven Gerrard, Yossi Benayoun, and Xabi Alonso. That midweek we rounded off the Champions League group stage with goals from Ryan Babel, Albert Riera and David N'Gog enough to beat PSV Eindhoven 3-1 at Anfield. However, this was followed by some disappointing results in the league. Hull City came to Anfield the proceeding weekend and were able to claim a point in a 2-2 draw. A week later we travelled to the Emirates and a goal from Robbie Keane cancelled out Robin van Persie's opener to again share the points. With Manchester United in Japan for the Club World Championship it was imperative that Liverpool were claiming maximum points to put as much pressure on the reigning champions as possible if we were to mount a serious title challenge. People were starting to ask questions of Liverpool which they answered in emphatic style. After a 3-0 over Bolton at Anfield on Boxing Day, which featured Robbie Keanes last 2 goals for the club, we travelled to St. James' Park. Newcastle were clearly on a downward spiral but nobody anticipated the beating they were about to take. It was a red onslaught in the early stages until Steven Gerrard finally beat Shay Given in the 31st minute. David Edgar pulled one back for the hosts on half time but it was no more than a consolation. Gerrard bagged another and was joined on the scoresheet by Sami Hyypia, Xabi Alonso, and Ryan Babel as Liverpool closed 2008 with a 5-1 away win over Newcastle.
January 2009 started with controversy. Firstly, following the 5-1 defeat of Newcastle, it was revealed that Steven Gerrard had got into a bar fight at a restaurant in Southport and had subsequently been charged with affray. Despite this, Gerrard was part of the side that beat Preston North End 2-0 in the third round of the F.A Cup at Deepdale. The following week Liverpool travelled to Stoke. In the pre-match press conference, Rafa Benitez was asked a certain question which prompted him to draw a piece of paper out of his pocket containing 'facts' regarding the treatment of Sir Alex Ferguson in comparison to other managers in the Premier League. Liverpool drew the game with Stoke, and the infamous 'facts' rant was blamed for the result and Liverpool's consequent poor run of results. The next week Liverpool drew again when Joleon Lescott's opener in the Merseyside Derby was cancelled out by Fernando Torres. A week later Everton were again the opposition this time in the F.A Cup fourth round at Anfield, which again ended in a 1-1 draw. January ended with another 1-1 draw, this time disappointingly with Wigan at the JJB Stadium. On Deadline Day, Robbie Keane was able to bring an end to his unfortunate time at the club by returning to Spurs for £12 million. Keane could have been a good signing and it was clear that he wanted to do well. However, Benitez made it obvious from day one that he didn't fancy the Irishman and his days were numbered.
February was a month of highs and lows. It started with a convincing 2-0 win over Chelsea at Anfield which resulted in the visitors sacking Luiz Felipe Scolari after half a season in the role. That midweek we made the short trip to Goodison Park to play Everton in the F.A Cup fourth round replay. Despite Lucas Leiva being sent off early in the first half, it took Everton until extra time for Dan Gosling to score the only goal of the game and send Liverpool out of the cup. However, we managed to put the defeat behind us in the next game against Portsmouth at Fratton Park. Dave Nugent put the home side ahead before Fabio Aurelio equalised. Herman Hreidarsson then put Pompey back ahead. It took Liverpool until the 85th minute for Dirk Kuyt to equalise and Fernando Torres eventually won the game with virtually the last kick of the game. It was a result which should have uplifted Liverpool. Instead, it was followed up with a 1-1 draw at Anfield with Man City who had begun flexing their financial muscles in the January transfer window. Three days after the City draw though Liverpool travelled to Madrid to face Real at the Santiago Bernabeu in the Champions League. Real Madrid were nowhere near the proposition they are now but no Real Madrid side is a weak side. In a tight game, Yossi Benayoun scored an 83rd-minute header to secure a vital away win for the Reds. But Liverpool couldn't use this victory to promote their league form. They travelled to Middlesbrough on Saturday and were beaten 2-0 by the relegation candidates. It would be Liverpool's last league defeat of the season.
If February was a month of mixed emotions for reds fans, then there was only one emotion in March – joy. It began with a routine 2-0 win over Sunderland at Anfield. But the real fun began that midweek in the return leg of the Champions League last 16 tie against Real Madrid. Spanish paper AS printed the headline "This is Anfield – and what?" prior to the game and Liverpool responded. Fernando Torres scored early on to put Liverpool in the driving seat before Steven Gerrard doubled the lead from the penalty spot. After the break Gerrard scored again with a spectacular half volley and Andrea Dossena put the icing on the cake late on to complete a stunning 4-0 over the great Real Madrid. And what, indeed.
Next up for Liverpool was a daunting trip to Old Trafford. A win for the home side would surely put them out of sight in the title race, moving them 7 points ahead of us in the table with a game in hand. They had been in stellar form since returning from the Club World Championship, which they had won in Japan. The game did not get off to a good start when Ji Sung Park was brought down by Pepe Reina and Cristiano Ronaldo converted from the spot. But then Liverpool ran riot. A long ball from Skrtel wasn't dealt with by Nemanja Vidic and Fernando Torres exploited the opportunity to the maximum to equalise. Liverpool were ahead before half time when Steven Gerrard was brought down in the area by Patrice Evra and he dusted himself off to score the ensuing spot kick. A bad day became a nightmare in the second half when Vidic was sent off for United and Fabio Aurelio scored the resultant free kick. United's misery was compounded when Dossena came off the bench to score his second goal in a week with a cheeky lob over Edwin van der Sar. 4-1. Wow. That result and United's 1-0 loss away to Fulham a week later blew the title race wide open again. If Liverpool beat Aston Villa at Anfield the day after United's dreadful outing in West London, then we would be a point behind the league leaders. We became a team possessed. Villa were not a bad side and were challenging for a top 4 place, but they couldn't live with Liverpool that day. Dirk Kuyt scored a goal which had been coming for the previous 8 minutes. Albert Riera then doubled the lead, ably assisted by Pepe Reina. Steven Gerrard then did what he does best, scoring from the penalty spot. He then repeated the process in the second half after scoring once more to round off his hat-trick and an emphatic 5-0 win. The quest for Liverpool's 19th league title was back on.
After a month that left many dreaming in March, April brought us back down to earth with a bump. It started so well when Yossi Benayoun scored a last minute winner at Craven Cottage to keep out title hopes alive. But that midweek Chelsea, now under the temporary leadership of Guus Hiddink, visited Anfield in the Champions League quarter final first leg and did a job on us, taking a 3-1 lead back to Stamford Bridge. We beat Blackburn 4-0 at Anfield before travelling to London for the second leg. In a remarkable game, early goals from Aurelio and Alonso looked like an unlikely Liverpool win was on the cards. But Chelsea came storming back and held a 4-2 lead in the last 10 minutes. Goals from Kuyt and Lucas stirred a rousing resurgence but, valiant though it was, Liverpool could only draw 4-4 and lost 7-5 on aggregate. It now all came down to the league and a pivotal game at home to Arsenal a week later. The game ended 4-4 and will be forever remembered for an astonishing display by Andriy Arshavin, who scored all of Arsenal's goals. From a Liverpool point of view, it was practically another nail in the coffin for our title hopes. The next night United travelled to Wigan and needed a victory to secure a 17th league win. A late Carlos Tevez goal did the job. It was over. Another year without a championship for the Reds. Liverpool ended April by beating Hull City at the KC Stadium 3-1, a result that is surprisingly still our only win in the league on Humberside.
We entered May with our season virtually over and only our pride – and second place – to play for. It began with the 3-0 demolition of soon to be relegated Newcastle. We visited Upton Park next and dispatched of West Ham 3-0 thanks to Ryan Babel and a Steven Gerrard brace. The following week we travelled to the Hawthornes and goals from Gerrard and Torres were enough to consign West Brom to relegation. Our final game of the season came at home to Spurs. Robbie Keane scored on his return to Anfield but his goal was cancelled out by Torres, Benayoun and Alan Hutton putting through his own net, as Liverpool secured second spot with their record points tally in Premier League history.
It's fair to say that 2008/09 was a strange old season. It started out rather negatively with the boardroom battle over Gareth Barry and Robbie Keane, not to mention the ongoing war between the owners and everybody else at the club. Liverpool were going along steadily and looked to have carried out their annual title challenge surrender under Rafa Benitez. Then we went to Old Trafford. We were consistent before that win but we were frighteningly good after it. It seemed like everyone – players and coaching staff – were in peak flow and they could do no wrong. The results were astounding, as were the performances, and it all just seemed to come so naturally.
Rafa Benitez made facts part of Premier League folklore and here are some facts for you. Liverpool tallied a record number of points for runners-up in the Premier League era (86). We conceded the lowest number of goals in the league (27), scored the highest amount (77) and finished with the best goal difference (+50). We had the fewest losses that season (2 overall, 0 at home) and Steven Gerrard, who won Football Writers Player of the Year, finished as the third highest scorer in the league (16) with Fernando Torres joint fourth (14). However, we also finished with 11 draws, which completely killed our season. It should have been a season to remember for Liverpool. Instead, it is another season of what might have been.