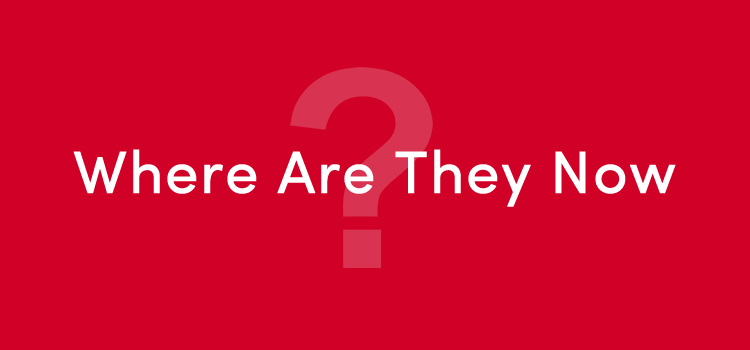 The Liverpool career of Djimi Traore lasted for six seasons, yet it is largely remembered for two matches just four months apart but in which the contributions of the Malian defender could hardly have been more different. One involved an intervention so calamitous and comical in a cup defeat to a lower division team that it would nearly be rejected by sitcom writers as being too slapstick; the other saw him produce the performance of a lifetime in the biggest match in club football.
Traore arrived at Liverpool as a teenager in 1999 with very little known about him, given that he had only played five senior games for boyhood club Laval and came to Anfield at a time when the concept of social media was a pipe dream. He played just eight Premier League matches in his first two years at Liverpool, with Gerard Houllier loaning him back to France in 2001. A very positive season with Lens, who finished second in Ligue 1 behind Lyon, convinced post-surgery Houllier to recall him to Anfield for the 2002/03 season, with El Hadji Diouf also swapping Lens for Merseyside that summer following Senegal's shock run to the World Cup quarter-finals. Traore's fortunes in a red shirt improved little, though, and he was largely a reserve for the following two seasons. Indeed, he was on the verge of joining Everton on transfer deadline day in August 2003 but stayed at the red side of Stanley Park.
Houllier's departure from Liverpool a year later proved to be pivotal in Traore's Anfield career, as successor Rafael Benitez offered the Malian far more game time. That wasn't always to the liking of the Kop faithful, many of whom saw Traore as a clumsy and positionally negligible liability. Whenever Liverpool lost a game, his name was often mentioned on radio phone-ins among a list of players who ought to have been moved on by the club. Then, one bitterly cold night in January 2005, Traore's career hit a nadir. Liverpool were being held scoreless in an FA Cup clash away to Burnley, then a humdrum Championship outfit, when he attempted to drag the ball behind him on the turn in his own six-yard box and ended up scoring one of the most farcical own goals of all time. It was also the goal which won the game for Burnley and consigned Liverpool to an embarrassing defeat.
Ever his own man, though, Benitez refused to bow to the clamour of Kopites insisting that Traore be jettisoned. The manager continued to show faith in the defender and that trust was vindicated on 25 May 2005, a night that no Liverpool fan will ever forget. It didn't even start well for Traore, who conceded the free kick from which AC Milan scored the fastest ever Champions League final goal after all of 52 seconds. Up against Andriy Shevchenko and Hernan Crespo, he seemed to be on a hiding to nothing, but as if determined to stick one comprehensive middle finger up to all his detractors, Traore went on to give the performance of his career. He never stopped working all throughout the 120 minutes of action, denying Shevchenko with a heroic goal-line clearance and playing with such intensity that he could barely walk by the time the penalty shoot-out arrived. He didn't take a spot-kick on the night but he didn't need to; his selfless, courageous display prior to that redeemed himself in the eyes of Liverpool supporters everywhere.
It still wasn't enough to secure him regular first-team action the following season, though, and with John Arne Riise in magnificent form and Stephen Warnock making a breakthrough, Traore had to depart Anfield in 2006 in search of more regular action. Having spent six years at Liverpool, he didn't even manage six months in a dreadful spell at Charlton, during which he conceded a penalty against his former club in a 0-3 defeat at The Valley. His next destination was Portsmouth, but he saw very little action under Harry Redknapp and had two loan spells during his two-year stint as a Pompey player, lining out briefly for Rennes and Birmingham.
In 2009, Traore signed for Monaco, who had been in rapid decline since reaching the Champions League final five years previously. He would end up with an unwanted piece of club history in the principality, forming part of the squad that suffered relegation from Ligue 1 in 2011. He then spent a largely unproductive season at Marseille as his career entered its twilight years. In February 2013, having spent all of his career in France and England thus far, Traore ventured to the MLS and Seattle Sounders. He enjoyed an Indian summer with the American side, scoring some spectacular goals and helping them to some notable results in the CONCACAF Champions League. Although he hung up his boots three years ago, Traore did not leave Sounders. Indeed, he remains in Seattle as part of the club's coaching staff, but he wasn't in their MLS Cup triumph of 2016.
Following that fateful night at Burnley in 2005, Liverpool fans indulged in gallows humour with a knock-off of Michael Jackson's 'Blame It on the Boogie' by amending one line to "He just can't, he just can't, he just can't control his feet" in reference to Traore's infamous own goal. However, after his gladiatorial performance in Istanbul, the song would become one of good-humoured admiration for a player who still has one more Champions League medal than Zlatan Ibrahimovic and Gianluigi Buffon combined.