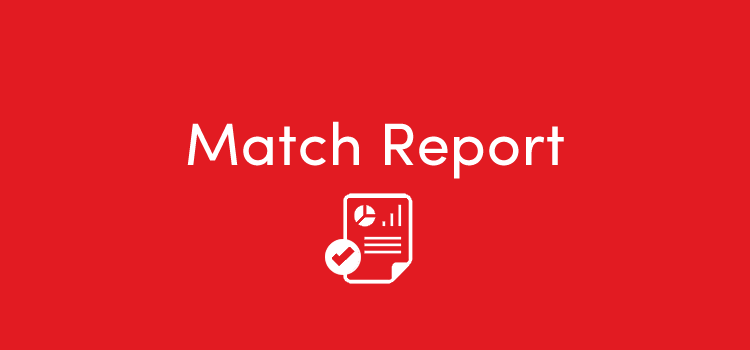 Jurgen Klopp has carved a good reputation for himself against the top 6 sides in the Premier League. Going into this game he had 23 points from 11 meeting with Arsenal, Manchester United, Manchester City, Chelsea and Tottenham Hotspur. Compare this with the 35 Brendan Rodgers took in the 31 occasions he came up against the same teams and it becomes clear how good a job Klopp has done to turn around our fortunes against the so-called "better" opposition. Going into the fixture with Manchester City at the Etihad on Saturday afternoon you would have been forgiven for betting on a red win, especially when considering Liverpool's performance against Arsenal last time out.
Loris Karius was unfortunate not to retain his place in goal following that win. Simon Mignolet returned to the starting XI and Karius was restored to the bench. Also on the bench was Dejan Lovren, who was replaced by Ragnar Klavan, after the manager had decided he wasn't fit enough to play. Karius and Lovren were joined by new boy Alex Oxlade-Chamberlain in the dugout. He would have to wait a little longer to play his first game in a Liverpool shirt following his £40 million Deadline Day move from Arsenal. Joe Gomez was another who was unfortunate to miss out and Trent Alexander-Arnold took his place at right-back.
City were able to name their strongest possible side. Danilo, Stones and Otamendi made up their back 3, meaning that Vincent Kompany did miss out after much speculation. Kyle Walker returned from suspension to take the place of Raheem Sterling, who himself was suspended after getting sent off for celebrating his last minute winner against Bournemouth with the City fans. City surprisingly started with a front two of Sergio Aguero and Gabriel Jesus. Frightening though it sounds, the duo haven't exactly clicked in previous games so many expected one or the other to start.
The game predictably started out as a tight encounter. Both teams probed each other and caused problems, though it was Liverpool who were getting the better of their opposition. Creating the more clear cut opportunities, it seemed a matter of time before Liverpool took one and went 1-0 up. Mohamed Salah took advantage of overly cautious defending from Nicolas Otamendi, skipping past him and shooting towards Ederson's goal but the 'keeper collected easily at his near post. Salah was getting a lot of joy out of the duo of Mendy and Otamendi. It was obvious that the pair were uncertain as to which of them should take responsibility for the pacey Egyptian and he was capitalising on their hesitation. Liverpool played on this by passing the ball into City's left channel at any given opportunity. But it was the home side who would take the lead against the run of play. Kevin de Bruyne collected the ball in the centre of midfield and spotted Joel Matip and Ragnar Klavan out of sorts. He played a simple ball between the pair for Sergio Aguero to run onto and round Simon Mignolet, before converting into an empty net. It seemed an unfair lead for City but one they held nonetheless.
City began to come into the game a bit more from there, getting de Bruyne and David Silva on the ball on a more regular basis. But Liverpool continued to carve out opportunities for themselves. Minutes after Aguero put his side ahead, Mo Salah was again put through on the Liverpool right. He took one touch inside but his shot was easy for Ederson to save low down to his right. Not long later, the Brazilian stopper would be involved in the incident which changed the game.
Matip had possession just outside the centre circle and spotted the run of Sadio Mane in the opposition half. He lifted ball over the high Man City backline for Mane to run onto and now the Senegalese winger was in a foot race with Ederson, who came haring out to clear any danger. Mane kept his eye on the ball the whole time it was airborne and lifted his leg to head height in order to pluck it out the sky. He hadn't noticed that Ederson's head had reached the ball a split second before his boot and Mane's right foot crashed into the jaw of the City goalkeeper. He immediately went down in a heap and sky blue shirts surrounded both their fallen team-mate and the referee. John Moss took one look at Ederson and reached for his red card. Sadio Mane, the one player that Liverpool looked to, to turn the game around, had been sent off and Liverpool were down to 10 men. For Ederson, it was the end of his game as his injury was deemed too serious for him to continue and Claudio Bravo was brought on in his place.
Following the sending off, City started to dominate. Gabriel Jesus had a header disallowed for offside minutes later, but, one minute into time added on, his luck would change. de Bruyne took control of the ball on the City right and curled a ball into the 6 yard box. Jesus had lost his marker, Alberto Moreno, who had inexplicably stopped tracking the Brazilian forward. The ball landed straight on his head and he had the simple task of nodding past Simon Mignolet from 5 yards out. The game was now in danger of escaping Liverpool. When the referee blew for half time, Liverpool were in dire need of some drastic changes. City were taking advantage of the extra man and Kevin de Bruyne was being given the freedom of the Etihad. Jurgen Klopp had his work cut out.
Liverpool decided to make a change upon the arrival of the second half. Alex Oxlade-Chamberlain was finally afforded his debut at the expense of Mohamed Salah, who had probably been Liverpool's best player in the first half. Nonetheless many would have been pleased to see the new man in action, particularly due to him playing his apparent preferred central midfield role. It was looking like Klopp was aiming for Wijnaldum and Oxlade-Chamberlain to provide attacking impetus from midfield, while Jordan Henderson would sit deeper and Emre Can would slot into a back 3. Moreno and Alexander-Arnold were now playing at wing back on their respective sides, while Roberto Firmino would continue to feed off scraps up front. Liverpool were trying to adapt to being down to 10 men but, from the get go, it was clearly not working.
Firmino had looked leggy in the first half and was failing to effectively hold the ball up with no support to offload to. Oxlade-Chamberlain was the only man getting forward in support but, when he did, City would forage forward and cause Liverpool no end of problems. In the 53rd minute they caused us the ultimate problem. David Silva played another ball that split Liverpool's centre halves and Sergio Aguero, who had had a goal disallowed for offside a few minutes before, was clean through. As he bore down on Mignolet's goal, it looked like he had the simple task of putting into the corner for his second goal of the game. Instead he noticed Jesus running alongside him and played a square ball to the Brazilian, who lifted the ball into the centre of the goal to increase the impossibility of Mignolet making any type of heroic save. If Liverpool had any flicker of hope regarding an unlikely comeback, then Jesus had just taken a fire extinguisher to their candle. The game was now over as a contest.
The game slowed down although Liverpool continued to play direct to Firmino. It was a tactic that was not paying any sort of dividend even though the reds persisted with it. It looked as if Liverpool were at a loss at how to play with 10 men. They didn't know whether to gamble and throw everyone forward in a valiant attempt at a comeback, or sit back and try to hit City on the counter by playing a patient game. When we sat back, City scythed through us at will and with pace. When we went forward, we were unable to commit men to attacks and failed to hold the ball up. It was clear that Liverpool wanted to try something but didn't know what to do.
City on the other hand were the embodiment of world class. They played this game to perfection by picking their opportunities wisely going forward. They allowed Liverpool to get men behind the ball knowing that, when we did, we wouldn't throw numbers forward when countering and they'd retain possession. It was needless for them to play with intensity – the game was won and they cutting Liverpool to ribbons when getting forward. Benjamin Mendy had the complete beating of Trent Alexander-Arnold on the City left and one can only hope it is an experience the 18 year-old learns from. His square balls into the box were problematic for the reds and always look as though they'd result in a goal. In the 77th minute, it did when he found substitute Leroy Sane rushing in and he side footed past Simon Mignolet at the near post. You can criticise Liverpool as much as you want but it was no more less than City deserved. They had controlled this game with ease, even if Liverpool had made it look less of a contest.
The game was now at a walking pace. The home side were controlling the middle of the pitch and Liverpool were making poor decisions at the back. We had the odd half chance. James Milner had come on and won a free kick on the right, but Alexander-Arnold could only find a blue head. Oxlade-Chamberlain also nearly found a way through, but Henderson's return for the one-two was awful and City were able to get out. When the fourth official held the board up for 2 minutes of added time, all Liverpool fans must have been wishing for the end to hurry up and come without further damage. But it wasn't to be. Kyle Walker had possession on the right wing and played the ball inside to Sane before sprinting past Moreno. Sane ignored the potential return, instead coming inside and measuring a shot on goal. From 25 yards, he curled the ball past Simon Mignolet and into the top corner to completed a miserable day for all in red. 5-0 and Liverpool were embarrassed.
When John Moss finally blew the whistle for full time, feelings of relief mixed with fury will have greeted all Liverpool fans. The sending off was clearly a decisive moment in the game and many have tried to contest it. In fairness however, Sadio Mane's foot was nearly 6 feet off the floor and he smashed the goalkeeper in the face. It doesn't matter where his eyes were looking, it doesn't matter how far out his goal Ederson was, it doesn't matter how low the 'keeper stooped to head the ball – it was a sending off all day long. You hope your team have some sort of nous of what to do in these situations. You hope that your manager has some sort of contingency plan, no matter how unlikely the scenario is. But we didn't. We brought Mo Salah off at half time when, in hindsight, we should have brought off Roberto Firmino considering his hold up play was so poor. We played direct balls to Firmino and committed nobody forward in support when doing so, allowing City to completely neutralise us and continue their onslaught. Sadio Mane's red card did change the game but the performance afterwards is inexcusable, regardless of the circumstances.
Jurgen Klopp will be pleased with the start of the Champions League coming up this Wednesday. Liverpool have a chance to put this game behind them when they welcome Sevilla to Anfield, looking to avenge the Europa League final defeat from 16 months ago. For that game we will have Mane and, perhaps more fortunately, Dejan Lovren available. The interest will come in next weeks' game against Burnley though, when Mane will start his 3 game ban.