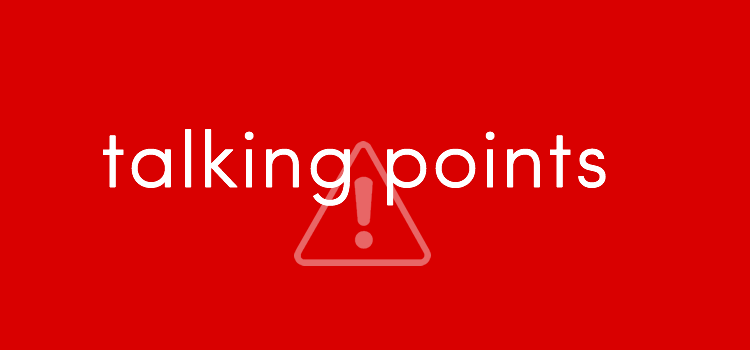 King Power Stadium, Leicester – Three days after the disappointing 1-1 draw at home to Burnley, Liverpool found itself with an almost immediate opportunity to try and right some wrongs. In what would be the club's first of two trips to Leicester this week, Jurgen Klopp expectedly made a number of changes to the side. While the team was able to for the most part dominate possession and chances created, it would prove to be futile. Similar problems came back to haunt the Merseysiders on Tuesday night and these mistakes can't be repeated on Saturday. Here are the five key talking points from Liverpool's 2-0 defeat at the hands of Leicester City.
1 – Poor Finishing Yet Again
A pattern has begun to emerge in which Liverpool completely dominate possession and create numerous chances as they did on Tuesday night but struggle to score the necessary goals. This issue was also on display in their previous two matches against Burnley and Sevilla respectively. In all three matches Jurgen Klopp's men managed to drastically outplay their opponents yet were unable to kill any of the games off. Quantifying the team's lack of a cutting edge makes for even dimmer reading. Seventy-nine shots have been accumulated in these past three games with only three of them going in, giving The Reds a 3.8% conversion rate. For a team that is constantly praised for its apparent deadliness in front of goal, these statistics tell a rather different story.
2 – Defence is Definitely Still an Issue
While Liverpool's attack may not be as lethal as most claim it to be, the defence definitely lives up to its reputation. Yet again a team found themselves gifted goals by what is quickly turning into the most generous defence in the country. This team finds so many different ways to concede that it becomes hard to pinpoint exactly where the problem lies. Individual errors, poor set-piece marking, full-backs extremely high up the pitch, lapses in concentration, lack of decent midfield cover, these are just a few of the types of goals the team has conceded this season alone. Leicester's opening goal could be almost entirely attributed to Jordan Henderson's lack of defensive nous. It's not the first time that the skipper's inability to read potential danger has cost his side. With that being said however, the second goal was caused by plenty more than just Henderson. Similar to Sevilla's equalizing goal last week, a simple throw-in resulted in the ball finding the back of the net in a matter of seconds. Whatever work Klopp is doing with this defence just simply is not bearing any fruit. This is becoming almost a weekly plea but it still needs to be said that things need to change and fast.
3 – What of Danny Ward?
After the Arsenal game, Jurgen Klopp explained that he had the luxury of being able to call upon three quality goalkeepers throughout the season. With Mignolet the first choice for all the league games, and Karius the first choice for the European games, logic left one to conclude that the cup games were reserved for Danny Ward. Now that the club has been knocked out of the League Cup at the first hurdle it makes things difficult for Ward and Klopp. Now with his team only in two competitions until January at the earliest, his decision to keep three first-team quality goalkeepers in the squad doesn't seem to be paying off. What is probably most unfortunate about the entire ordeal is the fact that many believe Danny Ward to be the best goalkeeper the club has. While he didn't have much to do on Tuesday night he looked solid whenever called upon. If there was one thing the Welshman showed in his season debut it's that he seems confident in his ability. There was no hesitation of when to come out, when to play it short, when to catch instead of punch, these are issues that Mignolet and Karius have not put behind them. It's unclear what Klopp will decide to do with his goalkeeper situation but it would be a travesty if Ward wasn't seen again until the new year.
4 – Coutinho Looked Sharp
In what was only his second start of the season thus far, Philippe Coutinho completely ran the show for the 45 minutes he was on the pitch. Dazzling through Leicester's midfield and defence with his silky dribbling brought back fond memories of what he's capable of. While seeing him play some genius passes in and around the penalty area makes the prospect of him setting up Mané and Salah even more exciting. With that being said though, ability was never going to be the main issue with Coutinho. Most fans had qualms about what kind of an attitude he would carry with him throughout the season and that looks to be put to rest. Seeing him huffing and puffing while dazzling and dancing in a midweek league cup game suggests that he won't have a problem giving his all this season whatsoever.
5 – Where Are the Trophies Coming from?
February 26th, 2012; that was the last time Liverpool Football Club won any piece of silverware. Steven Gerrard lifted the League Cup on that night after beating Cardiff City in a penalty shoot-out and that same trophy would have been the club's best chance at silverware this season as well. It's safe to say that winning the Premier League or Champions League seems extremely unrealistic, leaving the FA Cup as the only viable option left. Usually a top four finish and decent progress in the Champions League would suffice but this team needs to win things. Out of all the players from the squad that won the League Cup in 2012, only Jordan Henderson remains a first team regular, meaning that no other member knows what it's like to lift a trophy with Liverpool Football Club. The longer this lack of titles goes on, the more players lose any sense of a winning mentality, making them more likely to spend year-after-year being 'nearly men'. In addition to the players needing some silverware, Jurgen Klopp needs to get some for himself sooner rather than later. I'm sure the German doesn't want to join Brendan Rodgers on the very short list of Liverpool managers who left without garnering any piece of silverware to their name. With one possible trophy down and three left to go, hopefully 2018 can still see the streets of Liverpool celebrating silverware being proudly paraded by players and fans alike.