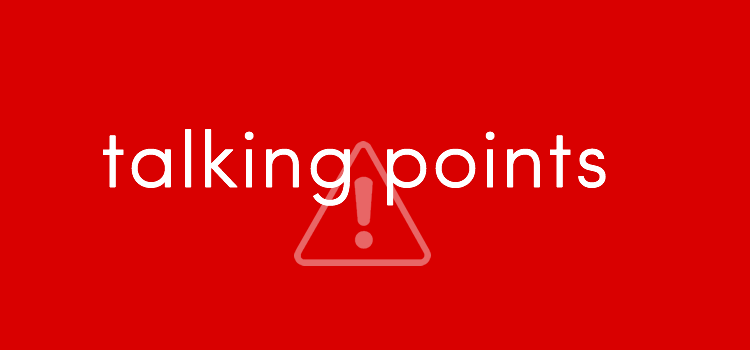 Anfield, Liverpool – European nights at Anfield are back. Wednesday night marked the end of The Red's three-year absence from the Champions League. The day had finally come when Liverpool were ready to entertain the continent's big boys again. First up for the five time European Champions was Sevilla, an outfit all too familiar for Jurgen Klopp after beating his side in the 2016 Europa League Final. The Merseysiders will undoubtedly be kicking themselves after this match however as they gifted the opposition a share of the spoils. Here are the five talking points from Liverpool's 2-2 draw with Sevilla.
1 – There Is Only So Much a Manager Can Do
When watching the remarkable resurgence of Alberto Moreno – a player who seemingly had no possible avenue back into the team – one has to admire just how capable Jurgen Klopp is of improving individual players. Indeed, the Spaniard played to the level of a world-class modern day fullback for the majority of the game, showcasing again just how fine of a footballer he is on the ball. In contrast to Moreno's rise however, the continuous mistakes and lapses in concentration from Dejan Lovren show where a manager's ability to coach ends. It's been three years of the same types of mistakes from the Croat, his displays since arriving to the club simply have not been good enough. You can coach a player all you want, but when a defender is unable to clear a ball coming directly towards him while under no pressure then you have to simply hold your hands up.
2 – Defence Is Still an Issue
While there may be little Klopp can do to improve the individual ability of his defenders, there is definitely more that can be done to improve the team's defensive structure as a whole. When a simple throw in leads to a player being in on goal within seconds, it is clear that something is very wrong. And if it's not a goal like that it's a set piece (Watford), if not that then a simple cross in the box(Hoffenheim), if not that then it's a simple ball through the middle that somehow pierces the entire defence (Manchester City). These are issues that go beyond just personnel. These issues can't even be attributed to being a side-effect of Liverpool's breath-taking offensive football. These are simple defensive shape, structure, and positional details that clearly are not addressed in training. Klopp's been in charge for nearly two years now yet these problems still persist. If the club holds any hopes of making a definitive mark in the Champions League this season, then this is something that needs to be properly addressed immediately.
3 – Liverpool Can Dominate Top Teams
Based on the tone that the aftermath of this match is being discussed in, it would likely be easy to fall into the trap of thinking a mediocre team visited Anfield on Wednesday night. Make no mistake, Sevilla are a quality team capable of giving Europe's best major problems (as they do with Barcelona and Real Madrid). While several of the players have moved on, let's not forget it was Sevilla who humbled Jurgen Klopp's Liverpool in the Europa League in 2016. However, watching this encounter wouldn't lead you to believe that Sevilla was anywhere near that level; such was the dominance of the home side. It was wave after wave of Liverpool attacks for the vast majority of the match and they were likely a Firmino penalty away from wrapping the game up by half time. The attacking ferocity and quality that The Reds showcased was another reminder of how good this side can be. Even though the result was slightly disappointing, the performance for most of the encounter was extremely promising. Five more attacking displays like that will likely see them top this group.
4 – The Return of Philippe Coutinho
After countless rumours, supposed back injuries and reported illnesses, Coutinho finally made his return to the pitch as a Liverpool player. For many it seemed like he would never wear the club's kit again. And when it was made clear that he was not going anywhere many wondered how the Anfield faithful would receive him. Thus it was a pleasant sight to see the Brazilian substituted on to warm applause from his side's supporters. While Coutinho was not able to make much of an impact after being introduced to the match, it's what his return promises that is most exciting. The prospect of him pulling the strings with that lethal front three ahead of him is mouth-watering to say the least. If that attacking quartet stays fit and healthy, defences will likely be shuddering at the thought of facing them; whether in England or abroad.
5 – Result is Not the End of the World
The mood coming out of Wednesday's encounter was without a doubt one of the most negative and frustrating that there will be all season. Perhaps it's due to the fact that fans have waited so long for the club's Champions League return, or maybe the fact that the team was so dominant for the vast majority of the game, or maybe even a combination of both. And while of course, the draw is disappointing, the mood does not properly reflect the situation. Liverpool just drew a Champions League game with the toughest opponent in the group, while completely outplaying them. Sevilla will likely fancy their chances in the return leg, but Liverpool know now that they are more than capable of going to Spain and coming away with all three points. The ability to top this group is definitely there, perhaps Liverpool's biggest focus might be making sure they don't drop needless points against Maribor or Spartak Moscow. All four teams are currently level on a point each and it's perfectly poised heading into the remaining fixtures. Top spot is there for the taking, and Liverpool are more than capable of doing just that.