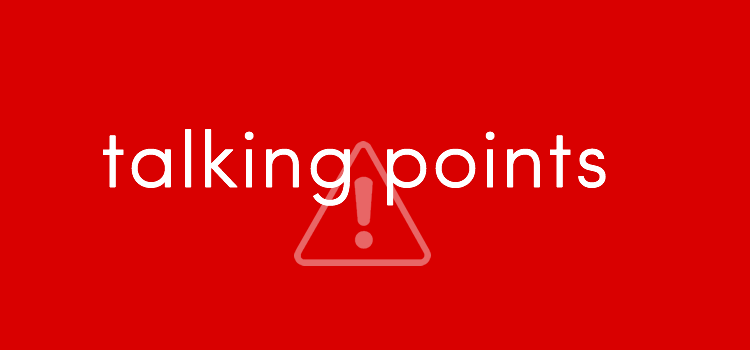 Otkrytiye Arena, Moscow – Oh the nature of football, there aren't many other sports that show next-to-no regard for which team performs better. Liverpool were hit by that cruel fact yet again on Tuesday night in the second round of the Champions League group stage. It was a similar story in Europe yet again as The Reds shared the spoils with a team that was vastly inferior all game long. Currently sitting two points behind first-placed Sevilla, Jurgen Klopp's men can't afford many more slip-ups if winning this group is still a priority. Here are the five talking points from Liverpool's 1-1 draw with Spartak Moscow.
1 – Rued Missed Chances Again
Tuesday saw Firmino and Sturridge as the main culprits guilty of wasting some golden opportunities. Chance after chance went begging as different attackers took turns in squandering quality chances. However, this wastefulness was not an anomaly. In Liverpool's last six games they have managed to register 106 shots while only scoring 6 goals. A conversion rate of 5.7% is absolutely not good enough.  Although these statistics don't make for pleasant reading it's easy to fall into the trap of thinking that the team's attack isn't good enough. The offensive football this team plays is still scintillating. The hardest thing to do is to carve up defences, which Liverpool were able to do to Spartak on numerous occasions. If meaningless possession was kept with no end-goal in sight, then that would be much more of a worry. Teams still fear playing this frontline and it's because they can really hurt you. When it all clicks someone is going to be on the receiving end of a hammering, Newcastle will know that coming into this weekend's clash.
2 – Lacklustre from Karius
Since being signed from Mainz last summer, Loris Karius has had a tough time adjusting to life at Anfield. In fact, I would be surprised if he's even managed to accumulate 20 saves in that period. He concedes nearly every shot that is taken at his goal. Part of that is due to the fact that the team doesn't give away many shots, however the German often doesn't bask himself in much glory either. Spartak's goal on Tuesday was the result of some extremely questionable goalkeeping. Karius positioned himself well enough to face Fernando's free-kick but he bizarrely wasn't able to get across his goal to make the save. It would have been one thing if it was struck in the top corner but the ball ended up very central in the German's goal. Whether it was a case of not sorting his feet out or just misjudging the pace of the ball, he should've been able to keep that out. This rough patch definitely isn't the end for Karius though, he's still only twenty-four years old and can turn his form around. However, it makes you wonder what Danny Ward has to do to get into the team, surely there needs to be some merit involved in Klopp's squad selection.
3 – Solid Defensive Display
It may seem a little strange to jump from criticising the goalkeeper to praising the defence, but they really impressed. Spartak was only afforded 4 shots all game long, with most of them being hopeful strikes from distance. This a testament as to how well the unit at the back performed. Trent Alexander-Arnold and Alberto Moreno were both brilliant options all game long on either flank; bombing forward, having great link-up play with the attackers on their side, and putting quality cross into the box. Neither full-back was left glaringly exposed defensively, that was in part due to self-discipline and also down to some of the tremendous covering done by Jordan Henderson. Matip was his usual cool self at the back while Lovren undoubtedly had his best game of the season. If the Croat is able to put in more performances like that where he doesn't overcomplicate things and makes sure he does what he's good at then there will be few complaints with him. Hopefully now the two centre backs will get a consistent run of games together to just continue building on their ever improving rapport.
4 – Some Players Clearly Need a Rest
While Klopp has certainly done his fair share of chopping and changing this season, certain players have found themselves playing a ridiculous amount of minutes. And you can clearly see the effect it's having, mainly on Roberto Firmino and Emre Can. Both players have had a below-par couple of matches, culminating in Tuesday's performance which was the worst both of them have played in a very long time. Playing on a Saturday then a Tuesday is hard enough on anybody, let alone players who have been playing consistently all season long. Don't be surprised to see both of them rested for Sunday's trip to Tyneside.
5 – Two Crucial Group Games Coming Up
Sitting two points behind the group leaders Sevilla, Liverpool have an uphill task to claim top spot. The Spanish side's comfortable 3-0 victory over Maribor on Tuesday night set a standard that Liverpool have to meet. Indeed, it is the Slovenian side who Liverpool's next two European clashes will be against. Two games that at this stage are both must win. Despite the meagre 2 points on the board that Jurgen Klopp's men have, there's still a strong case to be made that they are the best side in the group. After comfortably outplaying both Sevilla and Spartak in the two games thus far, logic would lead you to believe that they'll do the same in Slovenia in a fortnight's time. Although on this occasion, anything other than a victory will be deemed a disappointment.