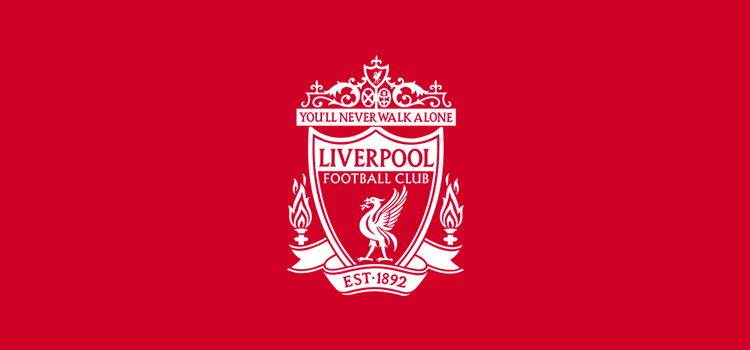 Liverpool's opponents in the Champions League Play-Off were just another village team not so long ago.
Hoffenheim will provide the final hurdle between Liverpool and the Champions League group stage. In all honesty, both sides could have received an easier draw and although Liverpool will be favourites they must be on the top of their game to get past the Germans. Although both clubs have German managers and finished fourth in their respective leagues last season – that is where the similarities end. Liverpool are five times European champions whereas this season represents Hoffenheim's first foray into European competition. So who are Hoffenheim and how are they one tie away from the Champions League group stage?
History
TSG Hoffenheim were formed in 1899, in a village in Baden-Wurttemberg with a population of only 3,000 inhabitants. The club had never risen above the fifth tier of German football before former youth-team player, and more recently co-founder of software company SAP, Dietmar Hopp became financially involved in the club in 2000. Hopp soon became the owner and stated that he had long-term aims of building something special with his hometown club. However, not even Hopp could have imagined that by 2008 Hoffenheim would be in the Bundesliga and that now, in 2017, they find themselves in the Champions League.
Hopp's financial backing enabled the club to grow at a dramatic pace: three promotions in six seasons along with a new ground turned the club from amateur to professional. However, it was the appointment of Ralf Rangnick as manager that led them to the Bundesliga for the first time in 2008. This was a statement of intent from Hopp, in Rangnick he had secured an experienced Bundesliga head-coach who counted Schalke, Hannover, and Stuttgart as former employers. Under Rangnick, Hoffenheim experienced back-to-back promotions and entered the Bundesliga for the first time in their history with the emphasis on developing young talent.
Bundesliga stalwarts such as FC Bayern and Borussia Dortmund did not take to Hoffenheim as they were seen as a 'plastic club', only achieving success because of the financial backing of billionaire Hopp. However, as with RB Leipzig last season, this might well have arisen from jealousy as Hoffenheim took the Bundesliga by storm in their first season in 2008/09 and became the coveted winter champions by playing exciting, attacking football that the others could not handle. Demba Ba, Luis Gustavo and Vedad Ibisevic all impressed with their direct attacking approach. However, the winter break came at the wrong time for Hoffenheim, momentum was lost and a streak of twelve winless matches led to Hoffenheim finishing their debut Bundesliga season in seventh position.
Hoffenheim became a stabilised Bundesliga side with three eleventh placed finishes in a row. However, in the winter of 2011 stability was lost as Rangnick left the club. A case of manager and chairman not seeing eye to eye, both parties wanted to see Hoffenheim improve further but, decisively, via different paths. Hopp had high hopes for his club, as he had set out over a decade ago when he re-joined the club of his youth, he believed that Bundesliga stability was not the end goal but wanted to challenge further up the table and enter European competitions.
Post-Rangnick, Hoffenheim did not develop as Hopp had hoped – 2012/13 was a particularly poor season with a playoff victory over Kaiserslautern securing a place in the Bundesliga – six managers came and went within three seasons. But in February 2016, with Hoffenheim in the relegation places, manager Huub Stevens had to resign with health issues. Hopp's next decision might possibly have been his most surprising yet rewarding.
Manager
Julian Nagelsmann was 28-years-old when Hopp promoted him from U19 coach to first team manager in early 2016. He had impressed as Thomas Tuchel's assistant at Augsburg and took Hoffenheim's U19 to the Bundesliga championship in 2013/14. Yet the appointment was not well received, many believed it ensured Hoffenheim's first relegation from the Bundesliga after eight seasons. However, the critics could not have been more mistaken.
Nagelsmann kept Hoffenheim in the division with relative comfort after taking more points than the rest of the Bundesliga clubs apart from Bayern and Dortmund. The success continued last season – and along with RB Leipzig, Koln and Freiburg they replaced the established higher echelons of German football in the European positions. Hopp's vision at the turn of the century has come to fruition. But the manner and speed in which they have achieved this is remarkable.
Team
The team that has been built in Sinsheim no longer contains the likes of Luis Gustavo or even Roberto Firmino, who joined Liverpool from Hoffenheim in 2015 after quickly impressing. It is more a case of a side that is greater than the sum of its parts. Sandro Wagner, Andrej Kramaric, and Kerem Demirbay – whilst not being household names – all impressed in attack last season. I was at the Olympiastadion for Hoffenheim's away match against Hertha BSC in March and the match epitomised Hoffenheim's ethos. It was a pivotal game in terms of European qualification – a dynamic attack along with a never say die attitude led to Hoffenheim coming back from a goal behind to win 3-1. An organised, slick team guided by a manager younger than many of them but with ambition and talent a plenty. Star performers on the night, Sebastian Rudy and Niklas Sule, have now left for Bayern – a loss, of course, but nothing more.
Before Nagelsmann was offered the Hoffenheim managers job, FC Bayern approached him – they had plans of bringing him into the setup at Sabener Strasse with the first team as the ultimate objective. Nevertheless, Nagelsmann preferred the task at hand with Hoffenheim – a choice that ultimately has paid off for both manager and club. Yet there is little doubt that Bayern will come calling again in the not so distant future.
When Hoffenheim welcome Liverpool to the Wirsol Rhein-Neckar-Arena for the first leg of the playoff, Dietmar Hopp will be sat in the main stand with a smile. His vision of taking his hometown club into the Bundesliga and the Champions League has been realised with the help of Rangnick and Nagelsmann. However, even if Hoffenheim lose to Liverpool over the two legs, Hopp won't be overly disappointed. He hopes that this is just the start of the next chapter and European football becomes a regular occurrence in this small village in Baden-Wurttemberg.