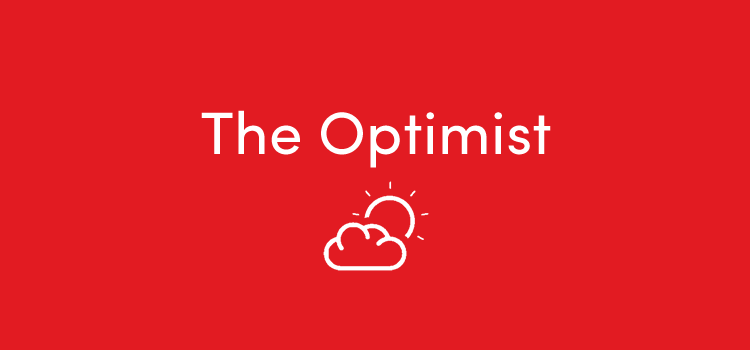 That was much better. That wasn't defensive errors and set piece nightmares. That was Liverpool, not quite at their best, but not far off it. Hoffenheim are no slouches. They're a decent side who did well to finish 4th in the Bundesliga last season. Julian Nagelsmann is the youngest manager in the Bundesliga and he was a point away from qualifying automatically for this year's Champions League. They play on a massively wide pitch and had let the grass grow long to upset our passing an rhythm. From the get go the odds were against us.
In the early stages it looked like the occasion was working in their favour. They were over-running us in midfield, forcing us into mistake and generally being a collective pain in our collective arse. They deserved their penalty even if it was rather soft. It was moment that was pivotal to the game. You knew that if Kramaric would have slotted that penalty then it could have been lights out for Liverpool within the first 11 minutes of the tie. You knew that with their fans behind them and being in the ascendancy, that Hoffenheim could run away with this if Kramaric scored from the spot. But it was obvious that he didn't fancy himself. He took an age to measure his run up and his pen was awful. Mignolet barely had to dive and, from there, Hoffenheim must have felt their chance had gone. The wind had completely gone out of their sails. They froze and Liverpool took full advantage. We grabbed the game by the scruff of the neck and started to gradually constrict Hoffenheim. Liverpool were snake that was squeezing the life out of its pray slowly. Nobody expected Trent Alexander-Arnold to be around that free kick, let alone step up and score. But that's exactly what he did – from 30 yards!
Second half was even better than the first. We re-assumed our domination but now it was different. In the first half we had seized an opportunity, a weakness in our opponents psyche. Now we were tactically superior. Klopp had found weaknesses in Nagelsmann's game plan and was picking it apart. Time and again, our centre halves would easily dispossess the Hoffenheim forwards. Time and again, the ball was chipped into the channels for Salah and Mane to run onto. With their frightening pace and the scary form of Sadio Mane, Hoffenheim were being comfortably beaten. When James Milner's cross was deflected past his own 'keeper by Havard Nordtveit, the inevitable had happened. Hoffenheim managed to pull a goal back but, if Liverpool play like this at Anfield in the 2nd leg, then that goal will only have served to make the tie marginally more interesting for the neutral.
From back to front there were only good performances. Mignolet was comfortable dealing with shots, the back four tackled everything that moved, the midfield held their shape and the attack was fluid. Klopp had come with an obvious game plan and his side executed it to near perfection.
Possibly the most pleasing thing was watching Liverpool defend. I know, mad isn't it?! The last time you said that was probably sometime in the Rafa Benitez era. But last night it was actually a pleasure to watch us defend our goal. Matip and Lovren dealt with everything with ease. OK, the goal could have been handled better considering everyone just stopped and raised their hand for offside. But, apart from that, we were brilliant at the back. Hoffenheim scored the most amount of goal from set pieces in the Bundesliga last season and Liverpool have been notoriously poor at defending corners particularly since God was a kid. It should have been disaster for Liverpool. Hoffenheim should have been out of sight after a few corners. Hoffenheim actually played for corners. They had plenty of them and with every corner, you could feel every red in the world whince as the ball went over the byline via a white shirt. But there was no need to worry. You'd think that nothing had happened on Saturday at Watford. If you'd have watched this game first, you wouldn't have believed that this team could be so bad at defending set pieces. Every ball that came into the box was head away almost routinely. It was as if they were saying, "Why have you all doubted us? Why wouldn't deal with these corners easily?" It was a shock, but, for once, a good shock.
In open play the defence was magnificently backed up by the midfield. On such a big pitch it could have been difficult to create tight areas for the opposition to play in and attempt to force mistakes. But that is exactly what Jordan Henderson, Emre Can and Georginio Wijnaldum did. They made a gargantuan pitch seem minute and restricted their German counterparts to very small pockets of space that were nigh on impossible to get out of. They retrieved possession with minimal fuss and were always quick to get the ball forward. And when they did, my word it was tasty. There was acres of space for Mo Salah and Sadio Mane to run into. With Roberto Firmino playing his usual understated role up front, dropping into the hole to pick up the ball and play in the two narrow wingers who were running beyond, Hoffenheim were shook. They were faced with a catch 22 – do they not go forward and risk losing the game because they never tried to win it? Or do they attack and risk leaving themselves exposed at the pack to the speed of Liverpool's front line? It was a footballing Sophie's Choice. Mane in particular was a class apart. His dribbling and close control really meant he had the beating of not one, but two of Hoffenheim's back three. If Mane continues to put in performances like he did on Tuesday night then we could well be in for another transfer saga next summer.
2-1 was not an ideal scoreline and it wasn't the perfect performance from Liverpool. But to go to Germany and play the way they did in what most people thought would be a banana skin was pleasing. Usually when Liverpool play potential banana skin teams, the game is just that. Last night was different. We managed to see out the game from a situation that could have completely demoralised the team. Could you imagine if we had conceded a late equaliser? Could you have bared to pick up the papers on Wednesday morning if Hoffenheim had scored from another corner or if Kramaric had scored that pen in the first of a flurry of goals? We would have been written off for the season and the fume from practically exiting the Champions League before it began would have caused murder. But we didn't. We held our nerve, we managed the game and we won. We're now 90 minutes from being back in the big time. Can't wait for next Wednesday.