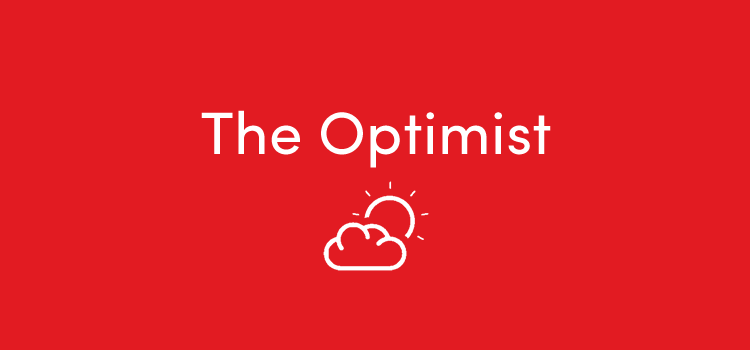 Sometimes this column honestly does just write itself. I mean, seriously, what is there not to be optimistic about regarding that performance? It really did have everything; excellent game management, a forceful midfield display, a competent (in places) defensive outing. Even Simon Mignolet had a good game! And the attack. My word, the attack. If you were a neutral watching that game, there was enough to make your fear Liverpool. It was almost a complete team performance and, to round it off, it secured our place in this seasons Champions League group stages.
We are going to go through this from back to front because there really is enough love to go around after that result. So let's talk Mignolet. It was probably one of his best performances in a Liverpool shirt during the first half. Mignolet has clearly improved under Jurgen Klopp and that really showed against Hoffenheim. Before Klopp came to the club, Mignolet was sheepish and lacked leadership. His mistakes were fatal and cost us so many points that it was bordering on criminal. Now, he is in the midst of a transformation. He commands his area much better. He was a good shot stopper anyway, but it is rare he is beaten one-on-one these days. He uses his 18 yard box much better, realising that there are situations where he does have to venture outside of his 6 yard box. Don't get me wrong, he still has improvements to make. His distribution still leaves a lot to be desired and he still makes at least one mistake per game which needs to be rectified ASAP. But at least he is improving. He still has a lot of work to do but he is on his way to being a worthy number one for this club. Bet you wouldn't have believed that a year ago.
Liverpool's defence last night had their moments. There were positives and negatives, so let's get the negatives out of the way. The first goal conceded was completely avoidable. the positioning of the whole back four was sloppy and ragged. Someone needs to step up and be a leader in Liverpool's defence before goals like that become more commonplace. It happened a few times where one of them wouldn't hold their position and make the attackers mind up for them, resulting in clear chances for the German opposition. That's enough negative, let's get positive.
Apart from a couple of occasions, they were completely in control of the game. The Hoffenheim forward line posed them few problems one-on-one and it was obvious that they felt they were better. Joel Matip's reading of the game was superb. Special credit must go to Matip for playing a role that he isn't completely comfortable with. If you compare Liverpool's defence to Borussia Dortmund's under Klopp, then Matip would be playing the same role as Mats Hummels. Matip is the carrier who brings the ball out from the back and sets up attacks from deep. You can see that this isn't really Matip's game but his adaptation to this role has been seamless. Still, I'd personally have killed to see Daniel Agger in this system.
Another special mention must go to Alberto Moreno. The Spanish left-back has taken pelters from Liverpool fans for a long time now but seems to be going through a mini resurgence this season. Going forward, the danger Moreno can pose backing up Sadio Mane is untold. His pace and nous down the left wing frightens the opposition and forces them to make a decision, and defenders hate having to make decisions. Moreno knows the threat of Mane in front of him and helps his winger by drawing defenders wide to make space for him. Granted, Moreno isn't the best defensively and Andy Robertson showed on Saturday against Crystal Palace that he is a credible danger to Moreno's place this season. You get the feeling that whoever wins the battle of the left-backs is the one for whom the penny drops first defensively.
Liverpool's midfield last night was outstanding. Henderson, Can and Wijnaldum were in complete control all night. People have ridiculed Jordan Henderson for a while now. People say that he thinks he's Steven Gerrard and he isn't the best leader. Put that to one side for a minute, Jordan Henderson is the captain Liverpool right now. He leads this team by example and does not shirk responsibility. He puts himself about, the opposition always knows that Jordan Henderson is there. Georginio Wijnaldum is another who does the exact same. When Liverpool paid Newcastle United £25 million for the Dutchman last summer, we thought we were getting a powerful attacking midfielder who would only score goals at Anfield. But we have gained more than that. What we have is a player who is competent defensively and offensively in midfield. Nobody expected him to be so proficient at winning the ball and recycling possession. What we saw from Wijnaldum last night was that he also has a keen eye for a pass. His ball to Mane for the third goal was incisive and showed how quick his brain is. The scorer of that goal, Emre Can, was another who probably had his best game in a red shirt. Can's performance was as close to Steven Gerrard as I have seen since the lad from Huyton left. He was everywhere. He tackled as well as he passed, and he passed as well as he finished. The criticism of Can has been laughable. Maybe now people will start to appreciate this powerhouse we have in midfield.
Which brings us to everybody's favourite part of the Liverpool team at the minute – the attack. Wow. Just, wow. To go through the front three of Mane, Salah and Firmino individually would do them a disservice. They are clinical as a unit. Mohamed Salah has settled into this team so quickly that it's like he has been here for years. His pace and direct running immediately panics full backs and first thought is always to come narrow in search of a goal. Roberto Firmino is the perfect frontman for Salah. Firmino drops deep and creates space for the wingers. His service and flicks into them will provide an extortionate amount of goals for Liverpool this season. The man who will probably get most of those goals was Sadio Mane. His pace and clever dribbling is beyond problematic for defences. His hold up play allows others, usually Moreno, to overlap and provide service into the box. If he isn't holding the ball up, then he is usually putting it in the back of the net. If Mane goes on throughout the season as he has started, then Europe's top clubs will be forming a queue at Anfield next summer.
People will laugh at Liverpool for getting so hyped at winning a qualifier, especially considering the ease of the goals that were scored. But we blew Hoffenheim away. They had no answers to us. They were absolutely powerless to stop us. And why wouldn't you be excited? European nights are back at Anfield. Now Spartak Moscow, Sevilla and Maribor will face the might of the red machine. I look forward to watching their destruction.