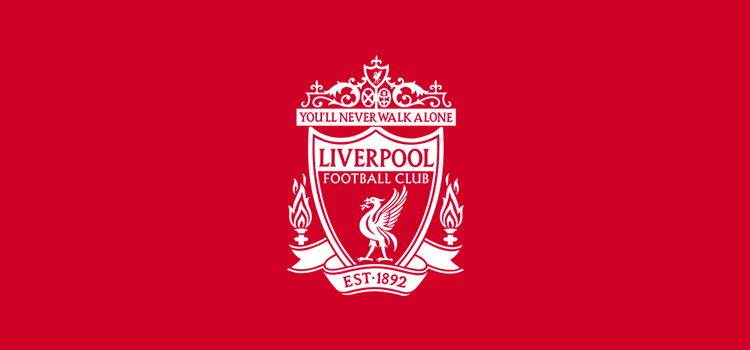 Brendan Rodgers had taken over Liverpool in July 2012 following the departure of Kenny Dalglish. Brendan bought into the club right away and it was easy to like him, despite his cheesiness and being seen as quite smarmy. Still, his first season brought attacking football based on possession and retention of the ball to Anfield, and the signs were promising. He had also revitalised the careers of certain players. Luis Suarez was transformed from tricky winger into 25 goal a season hitman. Jordan Henderson was nearly sent to Fulham in exchange for Clint Dempsey. By the May 2013, he was being groomed for the captaincy. With all that 2012/13 brought and how promising it ended, Liverpool still finished 6th in the league, had not qualified for Europe and were knocked out of the F.A Cup by Oldham Athletic. Nobody could have predicted the rollercoaster ride that we would endure the following year.
Upon the retirement of club legend Jamie Carragher, Rodgers need reinforcements at centre half and decided to bring into two. First through the door at Anfield was Kolo Toure, joining for free from Manchester City. Next to display his best Melwood lean on unveiling day was Mamadou Sakho, who was bought from Paris Saint Germain for £15 million on deadline day. After a long courtship, Thiago Ilori finally made the move from Sporting Lisbon for £7 million. Liverpool beat off competition from a number of Premier League clubs to sign Iago Aspas from Celta Vigo for £9.5 million and he would be joined on the flight from Spain by Luis Alberto, with Liverpool paying Sevilla £6.8 million to liberate the attacking midfielder from their B team. Liverpool also made two loan signings in the shape of Aly Cissokho from Valencia, and Victor Moses from Chelsea Liverpool's final signing of the summer was a surprising one, when the services of Simon Mignolet were acquired from Sunderland for £9 million.
Obviously the signing of Mignolet obviously meant the end of Pepe Reina's time on Mereyside. It was long thought that Barcelona would sign the Spanish 'keeper, but when that didn't materialise, and having annoyed the manager by stating his desire to leave, Reina was left in limbo. He would eventually join Napoli on loan, but it was clear that there was no way back for Reina at Anfield and he wouldn't pull on a Liverpool shirt again. Adam Morgan, Dani Pacheco and Danny Wilson would be released, while youngsters including Suso, Andre Wisdom and Jordon Ibe would spend the season out on loan. Fabio Borini and Oussama Assaidi would also leave the club on loan in an attempt to gain first team football and (hopefully) permanent moves. Liverpool did make money though. After much speculation Andy Carroll finally left the club, joining West Ham United for £15 million. Stewart Downing also headed to Upton Park for £5 million. Jay Spearing left the club for Bolton Wanderers permanently for £1.5 million after a successful loan spell the previous season. The final departure from Anfield was Jonjo Shelvey who moved to Swansea City for a staggeringly low £5 million.
Liverpool's season started at home to Stoke City. Jon Walters hit the post for Stoke, as did Kolo Youre for Liverpool on his debut. Daniel Sturridge would give Liverpool the lead midway through the first half but Stoke would win a penalty in the final minute of the game. Walters stepped up but Mignolet was equal to his spot kick and Liverpool got their campaign off to the tune of 3 points. The following we travelled to Villa Park and Sturridge again scored the only goal as Aston Villa succumbed to a 1-0 defeat. Our first cup game of the season was against Notts County in the Capital One Cup. After being 2-0 up, County would pull it back to 2-2 and send the game into extra time. Goals in extra time from Sturridge and Jordan Henderson were enough to send Liverpool through. After playing 120 minutes against Notts County in midweek, we then got back to league action by welcoming Manchester United to Anfield. In David Moyes' first game as United managed since taking the reins from Sir Alex Ferguson in the summer, his side would be comfortably beaten 1-0, again thanks to a solitary goal from Daniel Sturridge. 3 wins, all ending 1-0, all scored by Daniel Sturridge. Not a bad start to the season.
Our first game after the international break was at the Liberty Stadium against Swansea. Jonjo Shelvey put his new side ahead against his old one, but then showed by he had been sold by sending a square pass across his own box straight into the path of Daniel Sturridge who easily converted. Just before half time Liverpool had their first league goalscorer of the season other than Sturridge, when Victor Moses scored on his debut. Early in the second half Michu would equalise to make sure the points were shared. We then welcomed Southampton to Anfield. Dejan Lovren would score what was ultimately the winner for the visitors in one of Liverpool's worst performances of the season. We followed the Southampton defeat with a trip to Old Trafford in the 3rd round of the Capital One Cup. All eyes were on Luis Suarez who was making his return from an 8 match suspension for biting Branislav Ivanovic in a home game against Chelsea 5 months earlier. It was also Suarez's first game since his flirtation with Arsenal over the summer. Suarez had angled for a move and was enraged when Arsenal had triggered his release clause by lodging a £40,000,001 bid, which was rejected by John Henry personally. Suarez would practically go on strike but was brought back from the edge and pledged his future to the club. The reaction he would get in his first game back in a Liverpool shirt would be interesting. But a negative reaction never materialised towards Suarez as Liverpool were knocked out the Capital One Cup by United. September would end by Suarez really announcing his return by scoring 2 goals in a 3-1 win over Sunderland at the Stadium of Light.
October would begin with a 3-1 home win over Crystal Palace, which was followed by a disappointing 2-2 draw at St. James' Park against Newcastle United. A short month would end with a 4-1 win against West Bromwich Albion at Anfield, a win punctuated by a sublime 25 yard chip by Daniel Sturridge. With no European football and having already been knocked out of the Capital One Cup, short months would be a feature of Liverpool's season. At the beginning of a short November, Liverpool were brought back down to earth with a bump. Brendan Rodgers started with four centre halves in his back four, but they couldn't stop the Gunners claiming a deserved 2-0 win thanks to goals from Santi Cazorla and Aaron Ramsay. We would get back on track a week later when goals from Martin Skrtel, two from Luis Suarez and an O.G from Fernando Amorebieta saw us run out 4-0 winners against Fulham. November would end with a classic Merseyside derby at Goodison Park. Everton were having a good season themselves and were showing early signs of a push for the Champions League under Roberto Martinez. Liverpool would take an early lead thanks to Philippe Coutinho. Kevin Mirallas equalised 3 minutes later but Luis Suarez would put Liverpool back in front before half time thanks to a sublime free kick. In second half, Romelu Lukaku again pulled Everton level and then ahead late in the game. Just as it looked like Everton were about to claim their first derby win in 4 years, Daniel Sturridge flicked a header into the back of the Park End net to snatch a draw from the jaws of defeat.
An interesting December would get off to a very poor start, with a 3-1 defeat away to Hull City. Things would improve in the following game though when Norwich City were annihilated almost single handedly by Luis Suarez, who scored 4 magnificent goals, as Liverpool won 5-1 at Anfield. West Ham would visit Anfield next and were sent back to East London on the back of a 4-1 defeat. It was then our turn to hit the road. We travelled to White Hart Lane to play a Tottenham Hotspur side still reeling from the loss of Gareth Bale. On paper it looked like it had the potential to be a tricky game, especially considering Liverpool were without Steven Gerrard. When the game kicked off, Liverpool showed just how frightening they would be this season. goals from Jordan Henderson, Jon Flanagan, Raheem Sterling and two from Luis Suarez demolished Spurs 5-0. It was the first sign that this Liverpool side could be on the verge of something special. Before two crucial games in our season, we faced Cardiff City at Anfield and beat them 3-1. On Boxing Day,  we played the first of the two aforementioned important games against Manchester City. After a sweeping move Liverpool took an early lead through Philippe Coutinho. But an Alvaro Negredo double before half time won the game for City. A couple of days later we travelled back to London to face Chelsea. Again we took an early lead, this time through Martin Skrtel. But goals from Eden Hazard and Samuel Eto'o saw us again fall to a 2-1 defeat to close out 2013.
We would kick off 2014 by comfortably beating Hull 2-0 at home. Oldham would then visit Anfield in the F.A Cup and also be beaten 2-0. Brendan Rodgers would take his side to the Britannia Stadium for our next game. Liverpool would essentially outscore Stoke to leave the Potteries as 5-3 winners in an extraordinary match. Our next game would see us welcome Aston Villa to Anfield. Andy Weimann and Christian Benteke gave Villa a surprise 2-0 lead, but Steven Gerrard would pull one back from the penalty spot on the stroke of half time. In the second half Liverpool piled on the pressure and Daniel Sturridge would eventually score a deserved equaliser to claim a point. The following week we travelled to Bournemouth for the F.A Cup 4th round. Goals from Daniel Sturridge and Victor Moses were enough to send us into the next round. January would end in stupendous fashion. Everton came to Anfield still pushing for a Champions League place but suffering from injuries. Before the match all the talk was about how Ross Barkley would confine Steven Gerrard's career to the graveyard. But it would be Gerrard who would have the last laugh. The Liverpool captain was the first to net in the first half with a thumping header. Daniel Sturridge would then scythe Everton open twice to send Liverpool in at half time 3-0 up. When the second half kicked off, Liverpool were not in a relenting mood. Luis Suarez would make it four and although Daniel Sturridge would miss a penalty, all in red went home happy.
February would begin with a knock to our title chances. Daniel Sturridge put us ahead in the first half at the Hawthorns. But Kolo Toure would send a square pass across his own box and straight to Victor Anichebe, who scored to claim a point for West Brom. It would be the last time Liverpool would drop points for 11 league games. That winning streak would start in a remarkable manner. Arsenal were top of the league when they came to Anfield, but they would be blown away within the first 20 minutes. Martin Skrtel would score twice before Daniel Sturridge and Raheem Sterling would make it 4-0. In the second half, Sterling would add a fifth. Mikel Arteta would score a consolation for Arsenal but it mattered little. This was a statement. Arsenal would falter further and end up being lucky to finish 4th. Liverpool would use this game as a springboard to bigger and better things. We travelled to Craven Cottage next and were given a scare by Fulham when we were 2-1 down with 20 minutes to go. Philippe Coutinho would equalise and Steven Gerrard scored a 92nd minute from the penalty spot to send the travelling Kop into raptures. We played Arsenal again before the month was out, this time in the F.A Cup 5th round at the Emirates. Alex Oxlade-Chamberlain and Lukasz Podolski put Arsene Wenger's side 2-0 up. Steven Gerrard scored from the penalty spot, but it would only prove to be a consolation as Liverpool were knocked out of the F.A Cup by the eventual winners. February would end with us outscoring another opponent. This time it was Swansea who were put to the sword as they were put away 4-3 at Anfield.
March would be a phenomenal month which would start with the 3-0 drubbing of Southampton at St Marys. Our next game would be another massive one in our season. We travelled to Old Trafford to play a Manchester United side in disarray. The David Moyes era was not working out and United were there for the taking. A goal for Liverpool looked inevitable and Steven Gerrard would eventually get it from the penalty spot in front of the Stretford End. Early in the second half, Gerrard would again score from the spot although he would miss from 12 yards before the end of the game. Luis Suarez would add a third to give the scoreline some gloss and send Liverpool fans home dreaming of a first title in 24 years. Another incredible high scoring game was on the horizon for Liverpool when they travelled to Cardiff and ran out 6-3 winners. Our next game was at home to Sunderland and, although Liverpool were cruising at 2-0, Ki Seung Yeung scored to ensure a nervy finish. March would end with a 4-0 win over Spurs which would increase title winning optimism around Anfield.
We started April with a nervy 2-1 win at Upton Park against West Ham. Our next game would be a pivotal one in our season. Manchester City came to Anfield second to us in the league but with a game in hand. A win for Liverpool would put us firmly in the driving seat. We started off with our usual high tempo and Raheem Sterling gave us the lead. Anfield erupted again before the break when Martin Skrtel doubled our lead from a corner. After half time, City began to take control. David Silva would pull one back and an own goal from Glen Johnson meant that City had got themselves level and had the onus. But 12 minutes from time Vincent Kompany scuffed a clearance. The ball fell to Philippe Coutinho on the edge of the box and he smashed it into the bottom corner of Joe Hart's net. The ground exploded again knowing that City didn't have it in them to come back again. Liverpool would finish the game with 10 men after Jordan Henderson was sent off. His suspension would have serious ramifications on the run in now he had become a vital player in the high tempo system Rodgers had employed. Emotions ran high at the final whistle when Steven Gerrard broke down in tears on the 25th anniversary of the Hillsborough disaster. The following week we went to Norwich and beat them 3-2 – just. With the title within our grasp, we faced a game many saw as our last big test of the season at home to Chelsea. With a Champions League semi-final looming for Jose Mourinho's side, they fielded a weakened team. They turned up to frustrate Liverpool and it worked a treat. After a catastrophic slip by Steven Gerrard, Demba Ba put Chelsea ahead just before half time. Liverpool pressed ahead in the second half but were met by a wall of blue. With the last kick of the game, Willian doubled Chelsea's lead. This defeat coupled with Man City's win at Crystal Palace later that day, meant that Liverpool's hopes of winning the league had taken a severe blow. Barring an unlikely win for Aston Villa at the Etihad in Man City's game in hand 10 days later, the title was now in their hands.
In our last two games of the season it was imperative that we took 6 points. We travelled to Selhurst Park thinking we could overturn a -12 goal difference on Manchester City. With how crazy our season had been so far, it wasn't beyond the realms of possibility. Goals from Joe Allen, Luis Suarez and Daniel Sturridge made that aim seem even more realistic. But in the fervour, it seemed like we had started to neglect our defensive responsibilities. Damien Delaney started the Palace comeback, which was complete by Dwight Gayle with two late goals. The dream was still mathematically possible but now seemed over. When City beat Villa two days later, it meant that we needed to beat Newcastle at Anfield on the last day and hope West Ham could pull off a miraculous result at the Etihad. We did indeed beat Newcastle 2-1, despite Martin Skrtel scoring an own goal. But City had the bit between their teeth and comfortably beat West Ham to clinch a second Premier League crown.
There are no words to describe this season. It truly was a one off, a great time to be a Liverpool fan. We played some football that was simply out of this world, sweeping aside all before us. We simply outscored teams. People will point to Luis Suarez and Daniel Sturridge as the men who nearly won Liverpool the league, and you can't blame them. With 60 league goals between them, it is a hard case to argue against. Many people though do not give Brendan Rodgers the credit he deserves. In this season he saved the Liverpool careers of Jon Flanagan, Jordan Henderson and Raheem Sterling. He reinvigorated Steven Gerrard and Glen Johnson. He dragged Luis Suarez back from the precipice and managed to pull this season out of him where the Uruguayan played in a way in which I have never seen anyone, including Steven Gerrard, play in a red shirt. With the lack of success we had endured before 2013/14 and since, it cannot be debated that it was a one off. But just sit back and enjoy this season for what happened. After all, the reds nearly lifted the league.