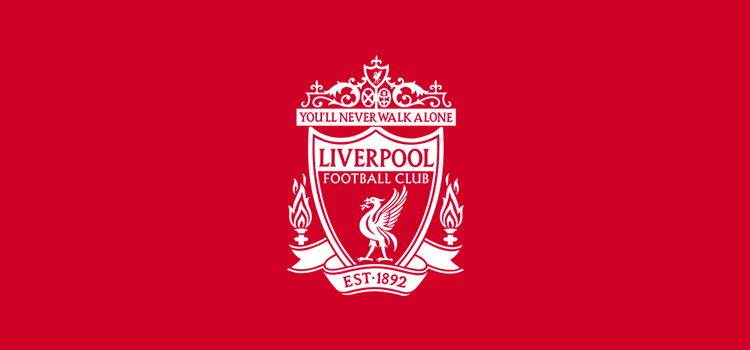 Strange decisions in football should never be welcomed with surprise. Throughout the history for the game, many men in high places have taken decisions which have shocked and puzzled fans regularly. Some have been calculated gambles which have paid off. Some have been wild guesses which have had dire consequences. There are some which take a while to have the desired effect though. At first, they can look like abject failure and there may even be some collateral damage. But, ultimately, it was the right decision after all. The arrival of Gerard Houllier at Liverpool to assume a joint-manager's role alongside Roy Evans in the summer of 1998 is the perfect example of this.
Houllier's wasn't the only pre-season arrival at Anfield. Steven Staunton rejoined the club for free from Aston Villa in the first of a host of transfers. After a long pursuit and an impressive World Cup, Vegard Heggem finally joined from Rosenborg for £5 million. His fellow countryman, Frode Kippe, also made the short hop over from Norwegian side Lillestrom for £1 million. Mark Wright needed replacing upon his retirement and Rigobert Song was seen as the ideal man for the job. Salernitana were paid £3.25 million for the Cameroonian's services. Sean Dundee had an impressive goalscoring record in Germany, so Houllier and Evans bought him from Karlsruhe for £2.5 million. Finally, Djimi Traore was seen as one for the future and was brought in from Stade Laval for £750,000.
Players were forced to leave to make way for the new arrivals. The first casualty of the Houllier/Evans era was Jason McAteer who left for Blackburn Rovers for £5 million. Steve Harkness also left the club for much more sunnier climes, moving to Benfica or £1 million. Neil Ruddock moved back down south, to West Ham United, for £315,000. Michael Thomas left Liverpool after 8 years at the club, also moving to Benfica but for free.
Michael Owen would get the first of his 23 goals for the season, as the 18 year old scored the winner in a 2-1 opening day win over Southampton at the Dell. After drawing 0-0 with reigning champions Arsenal at Anfield, Owen would again be on the scoresheet at St. James' Park. The young striker would almost single-handedly destroy Newcastle United, scoring a sublime hat-trick in a 4-1 win. After an international break, Liverpool got their Premier League campaign back on track with a 2-0 win at Anfield over Coventry City. This was followed with a disappointing 2-1 defeat to West Ham at Upton Park. We got our UEFA Cup campaign underway the following Tuesday with a 3-0 win in Slovakia of Kosice. Back in the Premier League, we suffered another disappointing result after we drew 3-3 at home with newly promoted Charlton Athletic. Our last league game of the month would come against Manchester United. A Denis Irwin penalty and a goal from Paul Scholes were enough to give United a 2-0 win at Old Trafford. We would see out September with new captain, Jamie Redknapp, celebrating his appointment by scoring a brace in a 5-0 win over Kosice at Anfield in the return leg of our UEFA Cup 1st round tie.
October would start with consecutive draws. Pierluigi Casiraghi's opener was cancelled out by Redknapp to earn us a point at Anfield against Chelsea. After another international break, we made the short trip across Stanley Park to play Everton in a game which ended goalless. We returned to UEFA Cup action a couple of days later, drawing 0-0 with Valencia at Anfield. Liverpool's next Premier League outing was against Nottingham Forest at the Anfield. Steve McManaman and an amazing 4 goals from Michael Owen saw Forest routed 5-1. The following Tuesday saw Fulham well beaten 3-1 at Anfield in the Worthington Cup. October was rounded off with a 1-0 defeat at Filbert Street thanks to a solitary Tony Cottee goal for Leicester City.
November kicked off with a dramatic game against Valencia at the Mestalla. Valencia finished the game with 10 men and Liverpool with 9 after a mass brawl in the final minute of the game. Steve McManaman and Patrik Berger would score to cancel out Claudio Lopez's double to send Liverpool through to the 3rd round of the UEFA Cup on away goals. However McManaman would be one of the casualties of the mass brawl and the absence of arguably Liverpool's best player through suspension would cost us dearly in the next round. We returned to Premier League action the following Saturday with a surprise 2-1 defeat at Anfield to Derby County. After the Derby defeat, we were sent out of the Worthington Cup following a 3-1 defeat at the hands of Tottenham Hotspur at Anfield. Another home defeat, this time 3-1 to Leeds United in the league, was enough to convince Roy Evans to resign from his post, leaving Houllier in sole charge of the club. He got off to a splendid start. He first game alone in the dugout was at Villa Park against Aston Villa. A Dion Dublin double was rendered useless by Paul Ince and a hat-trick from Robbie Fowler as Liverpool went back to Merseyside as 4-2 winners. Houllier would be brought back down to earth with a bump though when Celta Vigo outclassed his side in the UEFA Cup 3rd round 1st leg, winning 3-1 in Spain. November ended with a routine 2-0 home win against Blackburn. The game would have some significance as a certain Steven Gerrard would make his first team debut as late substitute for Paul Ince.
December would be an inconsistent month for Liverpool and would start with a 2-1 defeat at White Hart Lane against Spurs. Celta Vigo sealed their progression to the UEFA Cup 4th round thanks to a single goal from Hatem Revivo at Anfield. We then suffered another league defeat when we lost 1-0 at Selhurst Park to Wimbledon. Six days later, we got our first win of the month beating Sheffield Wednesday 2-0 at home. Before Christmas we travelled to the Riverside and came back from Middlesbrough with all the points after a 3-1 win. We ended 1998 by beating Newcastle 4-2 on Boxing Day at Anfield.
We started 1999 by travelling to Vale Park to play Port Vale in the 3rd round of the F.A Cup. Goals from Owen, Fowler and Ince set up a mouth watering 4th round tie at Old Trafford against Manchester United. Our first league game of the year ended goalless against Arsenal at Highbury. We followed this with a staggering win over Southampton at Anfield. Egil Ostenstad would score for the visitors but it was ultimately futile. A hat-trick from Robbie Fowler was backed up by goals from  Paul Ince, Dominic Matteo, Jamie Carragher, Michael Owen and David Thompson in an astonishing 7-1 win. The following week Gerard Houllier took his side 30 miles down the M62 for the F.A Cup tie with Manchester United. Michael Owen gave Liverpool an early lead which it looked like they would hold onto. But Dwight Yorke equalised in the 88th minute and Ole Gunnar Solskjaer started his famous habit of scoring last minute winners to send Liverpool out. January ended with another disappointing defeat, this time 2-1 at Highfield Road to Coventry.
Out of all the cups and Europe, Liverpool would have a quiet end to the season from here. February would start with a 3-1 win at Anfield against Middlesbrough. But that would be our only win of the month. After being beaten 1-0 at the Valley by Charlton, we drew 2-2 at Anfield with West Ham. We ended the month with a 2-1 defeat at Stamford Bridge to Chelsea in a game noted for the only 45 minutes played by Houllier's apparent 'mole' in the dressing room, Jean Michel Ferri. The Frenchman would come on at half time in West London but wouldn't play again for the Reds in a move that wound up the football conspiracy theorists. We only had one game in March, which was a 3-2 defeat at Pride Park against Derby.
April started off in dramatic fashion when Everton came to Anfield for the second Merseyside derby of the season. Olivier Dacourt gave the Toffees a 1st minute lead. But Robbie Fowler would equalise from the spot and celebrate with his now infamous snorting of the touchline celebration, which Gerard Houllier tried to pass off as Fowler eating the grass as an inside joke with Rigobert Song. In actual fact, Fowler was responding sarcastically to unfounded rumours of his apparent cocaine use. His joke would earn him a £60,000 fine by the club a 4 game ban from the F.A. He would slot again and Patrik Berger scored what was ultimately the winner before Francis Jeffers scored a consolation for Everton. Following the derby win, we travelled to the City Ground where Pierre van Hooijdonk scored a last minute equaliser in a 2-2 draw. We then went to Elland Road to play Leeds. We drew 0-0 but no one would be talking about the result at full time. Running innocuously onto a through ball, Michael Owen pulled up with what would turn out to be a pulled hamstring. It would rule him out for the remainder of the season and plague him throughout the rest of his career. We would see out April with successive 1-0 home defeats to Aston Villa and Leicester, and a 3-1 win at Ewood Park against Blackburn.
We would start May with a rousing 3-2 home win against Spurs. A Jamie Carragher own goal and Stefan Iversen put the away side 2-0 up half time. But second half goals from Redknapp, Ince and McManaman, who had now confirmed he was signing for Real Madrid for free in the summer much to the fans dismay, stole the points for Liverpool. Four days later, we would put a dent in Manchester United's title hopes when Paul Ince scored a last minute equaliser in front of the Kop in a 2-2 draw (United would go on to win the win the Premier League, as well as the F.A Cup and Champions League however). Our final away game of the season took us to Hillsborough, where we were beaten 1-0 by Sheffield Wednesday when Richard Cresswell scored an 87th minute winner. In our last game of the season, we beat Wimbledon 3-0 at Anfield thanks to goals from Patrik Berger, Karlheinz Riedle and Paul Ince.
Overall it was a very disappointing season for Liverpool. The appointment of Gerard Houllier as a joint-manager at the beginning of the season seemed perplexing. Liverpool were not exactly struggling under Roy Evans, in fact they finished 3rd the previous season. In the short term the Frenchmans arrival only served to disrupt the team. Players have said since that it became confusing in training, not knowing who to take their problems and concerns to. Some even resented Houllier out of loyalty to Evans. Looking back now, it was a risk that paid off. Liverpool had a decent season in 1999/00 and won the treble in 2000/01, largely down the managerial acumen of Gerard Houllier. 1998/99 can now be categorised as a transition season, but, at the time, it seemed a very bizarre decision. It is only a shame that a man like Roy Evans suffered the end to a storied Liverpool career the way he did.