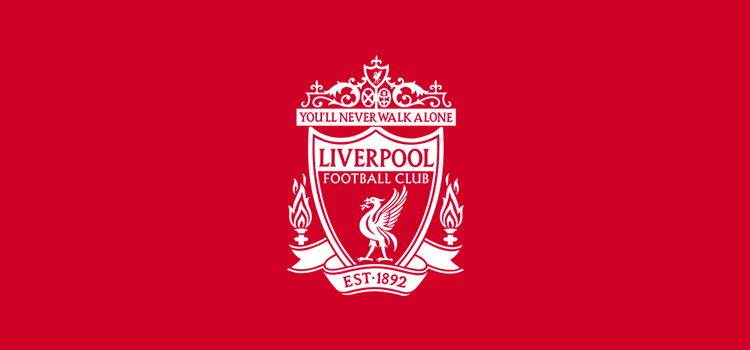 After last week's trip up to the dizzying heights of 21, this edition of squad numbers takes a look at a number that often has a place in the traditional starting XI. The current Liverpool number six is one Dejan Lovren, whose consistently inconsistent performances have continued to split fans opinions ever since he joined the club in 2014. However, in April, the Croat, who is the most expensive defender in the club's history, was rewarded with a contract that commits his future to the club for another four years.
Regarded as one of the greatest free transfers, Markus Babbel moved to Liverpool in 2000, rejecting an offer from Real Madrid in the process. The German expressed a desire to play at Anfield as one of the main reasons as to why he opted for Merseyside. A classy player, Babbel was famous for bursting runs from right-back which led to countless Liverpool goals. He missed just three matches during the treble winning campaign in 2001/02, his debut season. Destined to have a great future at the club, Babbel's career was devastatingly stopped in its tracks when he was diagnosed with Guillain-Barre Syndrome. This kept him out of action for a year and ultimately lost him his place in the side. Having recovered, he went on loan to Blackburn Rovers in 2003/04 before moving back to his home country to play for VfB Stuttgart.
Luis Alberto is a signing that we must thank Brendan Rodgers for, one of the poorer bits of business that the Scotsman did during his early days in charge. Back in 2013, £6.8million was still a decent amount of money for a Premier League transfer, so Luis Alberto arrived at the club with some expectation on his shoulders. Sadly, for the young Spaniard, he never lived up to this and a hat-trick in an Under-21s game was the probably the highlight of his forgettable Liverpool career. After loan spells with Malaga and Deportivo La Coruna, the 24-year-old was sold to Lazio and is still striving for the career breakthrough he so desperately needs.
Now we're starting on the true legends of the number 6 shirt and the first mention goes to the player with the fifth most Liverpool appearances of all time. Emlyn Hughes joined Liverpool in 1967 for a fee of £65,000. At just 19-years-old, he was immediately thrown into the first team during a 2-1 win over Stoke City. Hughes was as tough as any other player out there. His playing style was often likened to that of a rugby player and was constantly involved in confrontations with referees. This is why he was christened with the famous nickname, "Crazy Horse".
In 1970, Bill Shankly performed a cull on the side in which he cleared out most of the senior players with a view to replace them younger, fresher players. Hughes survived the clear out and went on to win the league title in 1973, his first season as captain of the team. After that, the rest, as they say, is history. He thrived under the leadership of Shankly winning trophy after trophy. This included four league titles, two European Cups and one FA Cup.
During his time with Liverpool, Hughes picked up 59 caps for England and was also skipper of his national side. He was awarded an OBE in 1981 for services to football, whilst playing for Rotherham United. After enjoying a quiet retirement, Emlyn Hughes sadly passed away from a brain tumour in 2004, at just 57 years of age.
We move slightly further down the all-time appearances list to find Alan Hansen at number ten. The Scot cost £110,000 when he joined from Partick Thistle in 1977. Unlike Hughes, Hansen wasn't thrown in at the deep end and instead was used in more backup and rotation roles during his first season. Despite this, he was on the pitch for the 1978 European Cup victory at Wembley. This would be the first of three that he would pick up, as he repeated the feat in 1981 and 1984. After his initial European glory, Hansen began to establish himself as an immovable object in the centre of Liverpool's defence. The following season (1978/79) was his first taste of domestic glory as the Reds lifted the First Division once again.
Hansen became captain of the club when Kenny Dalglish was appointed player-manager in 1986. The pair were close friends from their time playing together, both for club and country, and led Liverpool to even more success. Hansen stayed at Anfield for the rest of his playing career and retired just a month after Dalglish resigned as manager in 1991. Now a regular Match of the Day pundit, the Scot had represented his team 620 times and won 17 major trophies in the process.
Finally, we move into the Premier League era and visit arguably the best Norwegian ever to feature in the competition. John Arne Riise was a £4million transfer from Monaco 16 years ago and stayed on Merseyside until 2008. Following his departure, he left a hole that we have been trying to fill ever since.
After a largely unsuccessful start to his Liverpool career, Riise came to fruition in the 2004/05 season. As we all know, that season finished with the incredible Istanbul final. Riise provided the assist for the first goal in the comeback but went on to miss his spot kick. Thankfully this mistake wasn't costly and he picked up his only Champions League winners medal. In 2008, Riise scored an own goal in 95th minute of the Champions League semi-final first leg against Chelsea. Liverpool ended up being knocked out in extra-time and he has since described that goal as the worst moment of his footballing career. After slowly being edged out of the side by Fabio Aurelio, who also spent some time wearing the number 6, the full-back moved to Roma, before eventually returning to the Premier League in 2011 as a Fulham player.
Riise was famous for his powerful left foot which led to him scoring several incredible long-range volleys and free-kicks. With 110, he is the most capped Norwegian player in history.