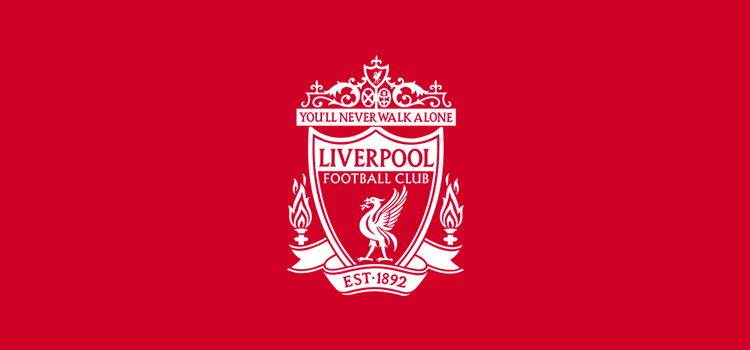 Today's squad number is a slightly obscure one. The number 21 isn't one that is steeped in history at Liverpool Football Club, nor did it become synonymous with a certain legend during the invincible years. But over the last decade there has been one Brazilian quietly going about his business with the XXI on his back. Lucas Leiva is perhaps one of the most underrated CDM's in Premier League history, a position that so notoriously gets overlooked anyway. Two weeks ago, after putting in consistent performance after consistent performance for the Reds, Lucas completed a move to Lazio and his time at Anfield had come to an end. This edition of squad number is an unofficial homage to the "Adopted Scouser", as we delve into the short history of number 21.
Lucas began his career with his boyhood club, Gremio. Here he was considered to be a playmaking, box-to-box midfielder, but following his move to Liverpool in 2007, he became a lot more defence minded. This is mirrored by the fact that he scored just a single Premier League goal, which came against Newcastle United in 2009. The Brazilian cost £5 million and his career on Merseyside got off to a slow start, mainly because he was competing for a starting spot against Steven Gerrard, Xabi Alonso and Javier Mascherano. The 2009/10 season was when Lucas began to feature a lot more frequently for the club and he became a much more frequent starter in league games. He was also well-suited to a leadership role and would often take the captains armband in Gerrard's absence. Lucas's value to the team is shown through his impressive record of making more successful tackles per game, than any other Premier league player, five times between 2010 and 2016.
After suffering a cruciate ligament injury in 2011, Lucas was in and out of the starting line-up due to fitness concerns. Brendan Rogers also did see the true value of the number 21, and clearly didn't use him to his full potential. When Jürgen Klopp took over in 2015, the Brazilian and the German formed a strong friendship and Lucas was a key player once again. He scored his first goal in almost six-and- a-half years in January 2017, after he netted a header in the third round of the FA Cup against Plymouth Argyle, which turned out to be the only goal of the game. At the end of that season, Lucas received a Special Recognition Award in honour of his ten years of service to the club. However, his tenure at Liverpool had appeared to have naturally come to an end, and his departure seemed inevitable. A move to Galatasaray seemed to be all but sorted but ultimately fell through. In the end, a £5 million move to Lazio was sorted, and a true fans favourite had departed.
Another big name to have worn the number 21 is Gary McAllister. The Scot signed for Liverpool in 2000 on a Bosman transfer (something I've read up about on several occasions but still don't fully understand). There was a lot of controversy surrounding this deal as McAllister joined the club at the ripe old age of 35, and many fans questioned whether or not he would have a worthwhile impact on the side. McAllister would go on to prove his doubters wrong as he played an integral part in Liverpool's treble winning season in 2001. He continued his set-piece prowess, something he was famous for throughout his career, scoring his most memorable goal from a freekick deep into injury time against Everton in 2001. He was man of the match in the 5-4 UEFA Cup final win as he assisted two and scored the winner in the 117th minute.  His short but extremely impressive Liverpool career came to an end in 2002, when he left to become a player-manager and his former club, Coventry City.
Dominic Matteo, another Scottish international, famously caught Kenny Dalglish's eye as a twelve-year-old when the then Liverpool player had gone to watch his son play a youth game. Matteo was fast-tracked into the youth setup before signing a contract at the age of 16. He was a versatile player, capable of playing in numerous positions effectively, but sadly this would go on to count against him. After representing the reserves all over the pitch, Matteo struggled to claim one position as his own and therefore has a hard time breaking into the Liverpool first team.
He was given an opportunity in the senior squad in 1993, when he came on on the left-wing to replace an injured John Barnes. He continued to feature as a 'bits-and-pieces' player throughout the 93/94 season, still without laying claim to any one position. In 1995 he underwent one of the most disastrous loan spells in footballing history. After being sent to Sunderland, Matteo mustered only one appearance, where he took to the field as an ineligible player, as he had not been registered in time. He was swiftly sent back to his parent club and left the Black Cats with a £2,500 fine to deal with. Overall he made 155 appearances for Liverpool, scoring just twice, before leaving in 2000, surprisingly just four days after signing a lucrative five-year contract extension.
We must touch on one final stalwart of the number 21 shirt, and that is Djimi Traore. Despite being with Liverpool for nearly eight years and being a part of the famous 2005 Champions League victory, there is one moment that Traore will forever be remembered for.  In 2005, the Malian international attempted a Cruyff-turn inside his own six-yard box against Burnley, who were living in the Championship at that time. The resulting own-goal was enough to knock Liverpool out of the FA Cup in the third round and earned Traore a spot on bloopers DVDs for the rest of his life. His spell with Liverpool wasn't all bad though, an incredible goal-line clearance, that often goes forgotten, in the second half of the 2005 final helped keep his club alive and history would've certainly been different were it not for Traore's intervention.
There we have it, a fitting tribute (even if I may so myself) to the one and only Lucas Leiva. I'd like to wish him all the best during his spell and Italy, and I look forward to next week, where I'm hopefully not talking about a player Liverpool have sold, but rather one they have brought in.