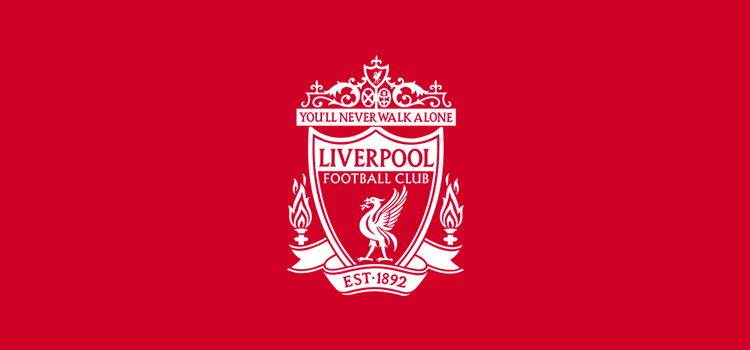 Today's edition of squad numbers is in honour of Liverpool's fit again captain, Jordan Henderson. The Sunderland-born central-midfielder, took over the captaincy of the club in 2015 when Merseyside legend Steven Gerrard departed. Since then, Henderson has become a valuable piece in Liverpool's starting line-up and a successor that Gerrard would be proud of. Sadly, injury troubles have held him back, especially last season when his absence played a significant role in the Red's losing their way during the unsuccessful title-bid. Let's have a look at some of the other significant number 14s in Liverpool's history.
Milan Jovanovic is a name we must get out of the way immediately. Following an incredibly successful spell in Belgium with Standard Liege, Jovanovic was signed on a free transfer as part of a deal he agreed with Rafa Benitez, but when he arrived at Liverpool Rafa was already gone and had been replaced by Roy Hodgson. It was clear the new boss didn't rate the Serb as he very rarely played the full 90 minutes in any of his 18 appearances for the club. The striker just couldn't keep up with the pace of the English game and often seemed lost on the pitch. He got no support from the fans and was shipped back to Belgium just a year after he arrived. He managed just two goals, one in the League Cup and the other in the Europa League.
Neil "Razor" Ruddock is a name that every football fan will know. His sizeable personality on and off the pitch is matched only by his sizeable waistline, both of these traits got him into many tabloid papers during his time at Anfield. The centre-back cost Liverpool £2.5million in 1993 and is considered to be one of the hardest players of all time, as he never shied away from a big tackle or an on-field scrap. The most famous incidents both came against Manchester United when Razor was involved in handbags with Eric Cantona, before breaking both of Andrew Cole's legs in a reserve game a year later. Despite all of the controversies surrounding his weight and personal issues off the pitch, Razor enjoyed over 100 successful appearances for the Reds, but left to join West Ham in 1998 after his spell with the infamous "Spice Boys".
On a more positive side of things, Jan Mølby is arguably one of the most talented players to ever represent Liverpool Football Club. The Dane joined from Ajax in 1984 and stayed with the club for twelve years. Mølby's English career really began in 1985/86 when he was installed as a regular in the centre of midfield, however, he did spend a lot of time as a third centre-back, the position he mainly played in for Ajax. The season ended with Liverpool winning the league title and the FA Cup, with Merseyside rivals, Everton ending as runners-up in both competitions. Mølby had picked up 21 goals that campaign, across all formats. His career was plagued by injury which started when he missed the first three months of the 1987 season after taking a knock to his foot. After that he was in and out of the team, mainly as a substitute, and only really got a long term run in the side when another player had injury concerns of their own.
Mølby was a part of the last Liverpool side to win a league title in 1989/90 and although he only started 12 games, his contributions in the latter stages of the season were incredibly valuable. The fact that he was one of the best players in the league, but consistently on the bench led Mølby to seek pastures new. He came very close to signing for Barcelona in November 1990 but the deal ultimately fell through at the last minute. In terms of average player ratings, he was the second-best player in the First Division in 1990/91, but somehow the Reds seemed to fare better without him, they didn't lose a single league or cup match when the Danish international wasn't in the starting XI. The following season he spent even more time out injured and gained weight as a result. This meant that he required longer recovery periods and his career was really on the ropes. After a couple of loan spells elsewhere, he permanently signed with Swansea City as a player manager in 1996. At the age of 32, Mølby is still the youngest ever manager in Football League history.
The signing of Xabi Alonso in 2004 must surely be one of the best bits of business in the club's history. The Spaniard formed a strong midfield pairing with Steven Gerrard which gave Liverpool a solid backbone to their lineup for several years. At his prime, Alonso was considered to be one of the best technical passers in all of world football and this was a trait he carried right the way through his career. He settled in quickly at Liverpool and didn't have to wait long for his first success with the club. With the 2005 Champions League final poised at 3-2 to AC Milan, Xabi Alonso stepped up to take a massively important spot-kick. He sent the ball low to the left hand-side of the goal but the imposing Dida was equal to it. Every Liverpool fan remembers what happened next as thankfully the number 14 was the fastest to react and calmly slotted the rebound home to complete the most unlikely of comebacks.
Another key component of Xabi's game was his goal scoring ability, especially from outside of the area. On several occasions, he produced wonderful strikes, both from open play and free-kicks, but his most memorable goals came from inside his own half, the only modern-day professional to achieve the feat twice. The first came against Luton Town in a 2006 FA Cup tie to secure a 5-3 victory and the other came nine months later in a Premier League fixture against Newcastle United. Alonso has been quoted as saying he prefers the Newcastle goal and many fans would struggle to argue with him, as the image of Steve Harper scrambling back towards his net will long stick in their memory.
Following the arrival of Lucas and Javier Mascherano, as well as the bizarre interest in Gareth Barry, Alonso began to feel unsettled at the club. With Liverpool apparently keen to replace him, it appeared as though his time was up and there were plenty of clubs desperate for his signature. In the end, he signed for Real Madrid in 2009. The deal was worth £30million. He left Liverpool with nothing but love and best wishes from the fans and he is still massively respected by everyone involved with the club.