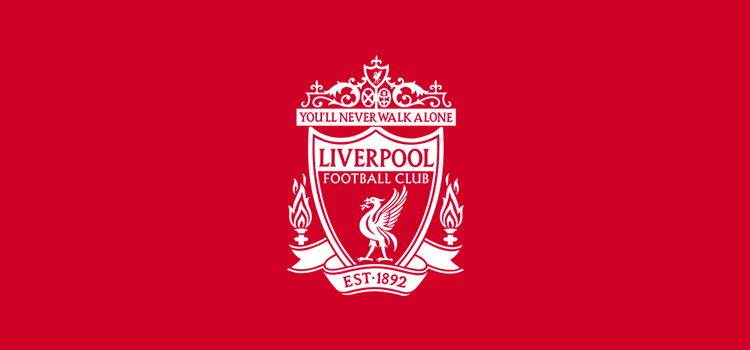 After overcoming Hoffenheim in a play-off that was more comfortable than most of us expected, Liverpool are back in the Champions League group stage and further good news arrived on Thursday when the draw was quite charitable to the Reds. In contrast to three years ago when they had to contend with defending champions Real Madrid and bogey team Basel, Jurgen Klopp's side were paired with Spartak Moscow, Sevilla and Maribor in Group E. By common consensus, it was one of the kinder draws on offer, especially when Liverpool could so easily have been drawn into groups with Bayern Munich and Paris Saint-Germain, Real Madrid and Borussia Dortmund, or Barcelona and Juventus.
Prior to the draw, I tweeted what I felt represented the 'dream group' for Liverpool and two of the three teams I mentioned were duly paired with the Reds. Most observers cited Spartak Moscow as the top seeds that everyone else wanted, while Maribor were my choice of fourth seed – many had Qarabag as their choice but a daunting trip to Azerbaijan to play a rapidly rising team with ample Europa League group experience was fraught with danger. Even amongst the second seeds, a very good Sevilla outfit seemed preferable to PSG, Barcelona, Dortmund or Atletico Madrid.
Now that Liverpool fans know who they will be facing upon their return to Europe's top club competition, let's look in more detail at the teams they will hope to vanquish in their quest to reach the knockout stages for the first time since 2009.
SPARTAK MOSCOW
Without being disrespectful to Spartak, their presence among the top seeds owed to UEFA's restructuring of the seedings in 2015 so that the winners of the top eight leagues in Europe would form Pot 1. Otherwise, the Russian champions would most likely have been waiting much longer for their name to have been plucked from the bowls of destiny in Monaco's Grimaldi Palace.
Spartak have a rich history and were very strong in the 1990s and the early 21st century, reaching the second phase of this competition in 2001. However, their status as Russian kingpins had largely been usurped by CSKA Moscow and Zenit St Petersburg in recent times, before they turned the clock back to upstage their wealthier rivals and win their first league title in 16 years.
Key players: Ex-Shakhtar Donetsk attacker Luiz Adriano is their chief goal threat, while Dutch forward Quincy Promes is also flourishing in Moscow. Captain and midfielder Denis Glushakov is an experienced Russian international and is decent going forward.
Previous with LFC: The teams met in the 2002/03 group stage, when Liverpool won both of their games against the Russians but still failed to progress to the next phase.
Champions League experience: Spartak were a regular name in this competition during the 1990s, but this is their first group stage appearance in five years.
SEVILLA
The Andalusians are well known to observers of European football, having won the Europa League for three consecutive seasons before Manchester United claimed the prize last term. Liverpool fans won't need or want reminding of the last of that trophy trio, the 2016 Europa League decider in Basel when the Reds failed to put Sevilla to the sword despite dominating the first half before the Spanish side knocked in three goals after the interval to shatter Kopites' hearts.
Sevilla will begin as favourites to win Group E, although it will be interesting to see if new boss Eduardo Berizzo can enjoy a tenure as successful as those of Jorge Sampaoli and especially Unai Emery. The Reds might take heart from the group favourites' less than stellar beginning to the season, a 1-1 draw at home to Espanyol.
Key players: Striker Wissam Ben Yedder was on target in both legs of their play-off win over Istanbul Basaksehir, with Argentina international Ever Banega their main creative threat. Goalkeeper Sergio Rico is among the most impressive in his position in La Liga.
Previous with LFC: That Europa League final is the only competitive meeting thus far. Memories remain raw enough for Klopp and most of his squad to be salivating for revenge.
Champions League experience: This is their third appearance in a row, having exited at the group stage in 2015/16 and made it to the round of 16 last season. They also reached the knockout stages on their debut appearance in 2010.
MARIBOR
The near-annual champions of Slovenia are no strangers to European competition, but theirs is generally a bit-part role. This is their third season in the Champions League group stage, having met Chelsea in their previous sojourn three years ago. That year, they stunned Celtic in the play-off round, so the men in purple and yellow have it in them to upset more illustrious rivals.
Still, as fourth seeds go, Liverpool will have been pleased to be paired with Maribor, avoiding tricky opponents like Celtic and Feyenoord. It doesn't seem like the most exhausting of continental trips, either.
Key players: The team's undisputed talisman is veteran striker Marcos Tavares, without whom Maribor are a blunt instrument. Young midfielder Luka Zahovic is the son of ex-Slovenia playmaker Zlatko Zahovic. Defenders Mirko Suler and Martin Milec provide experience and stability.
Previous with LFC: The teams' first meeting will be on Tuesday 17 October.
Champions League experience: Two unsuccessful group stage appearances, the most recent of which came in 2014/15.
Have the fixtures fallen favourably for Liverpool?
While some will argue that the sequence of fixtures is a moot point as Liverpool would have to play each team home and away, Reds fans will be pleased to see that their first and last group games are both at Anfield. The stadium will be rocking on matchday 1 when Sevilla visit, the offset of that being a very difficult trip to Andalucia on the penultimate matchday.
However, Klopp's men will be at home for a potentially decisive end to the group stage on Wednesday 6 December, when Spartak Moscow are in town. Unless the Russians take us by surprise, that seems to be an ideal fixture for Liverpool if progression to the last 16 remains at stake. Also, it means the unenviable trip to Moscow will take place in late September, when the celsius side of the thermometer is most unlikely to be in negative figures.
The double header against Maribor on matchdays 3 and 4 sees the trip to Slovenia come first, so if Liverpool can win there, it should set them up for a very strong chance of getting out of the group.
Overall verdict
Liverpool should have enough in their armoury to go at least one better than their last couple of Champions League campaigns and avoid a group stage exit. Neutrals would largely expect Sevilla to win the group and the Reds to come second, although that was what many thought in 2014/15 when Basel edged Brendan Rodgers' Liverpool for a place in the last 16. That was a campaign in which the Reds' only victory required a stoppage time winner at home to Ludogorets, so they should be forewarned when it comes to complacency.
Also, aside from their run to the 2016 Europa League final, Liverpool have been largely a footnote in the recent history of European competitions. Still, ask any Tottenham fan if they'd like to swap groups with the Merseysiders and you suspect the answer would be in the affirmative.
Liverpool will rarely have a better chance of playing Champions League football in February. It has to be seized, plain and simple.