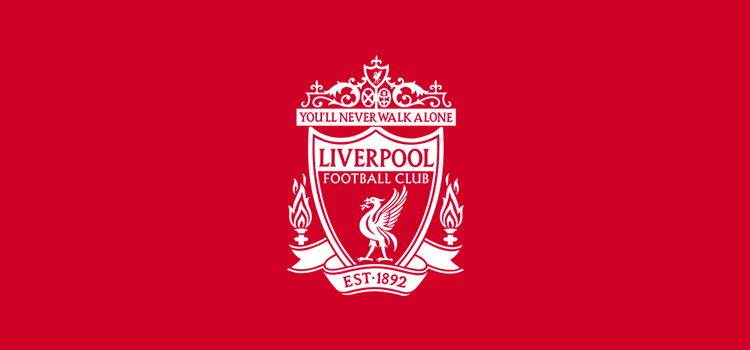 There have been few successful league seasons for Liverpool since the inception of the Premier League. It's common knowledge, much to our rivals delight, that we have never won the league. But we have finished as close runners-up on a couple of occasions. Unfortunately for us, those occasions have been few and far between. Also to our misfortune, those seasons have been followed by poor campaigns and the next few years building up to our next runners-up drive. After finishing as close runners-up in 2013/14, the season after followed that trend.
Preceding the start of our season was the World Cup in Brazil. Said competition included the appearance of most of our first team squad – including Luis Suarez. It was in the World Cup that Suarez bit Italian defender Giorgio Chiellini in a group game. After many prior indiscretions whilst representing the club, Liverpool finally decided enough was enough as far as the tricky Uruguayan was concerned and he was offloaded to Barcelona for £75 million. Also making his way out of the Anfield exit door was Pepe Reina. After a successful loan spell at Napoli, he joined Bayern Munich as a backup for Manuel Neuer for £2 million. Daniel Agger ended his long association with the club by returning to Brondby for £3 million. Academy products Jack Robinson, Conor Coady and Martin Kelly left, along with Oussama Assaidi and Suso.
The summer wasn't all bad though for Brendan Rodgers. He managed to sign up Adam Lallana and Rickie Lambert before the World Cup. They arrived from Southampton for £25 million and £4 million respectively. Emre Can was brought in for £10 million from Bayer Leverkusen, and, a couple of days later, Lazar Markovic signed from Benifca for £20 million. Javier Manquillo joined on loan from Atletico Madrid and, following impressive performances for Belgium in Brazil, Divock Origi joined for £10 million and was immediately loaned back to Lille. After long pursuits, Dejan Lovren was signed from Southampton for £20 million and Alberto Moreno joined from Sevilla for £12 million. But just days before the beginning of the season, Liverpool still had a major problem – Rodgers had not replaced Suarez. After missing out on Alexis Sanchez to Arsenal and Loic Remy failing his medical, it seemed that the Liverpool manager had run out of aces to play. But the footballing world was surprised to say the least when he signed Italian maverick Mario Balotelli from AC Milan for £16 million. It was risky for club and player; Balotelli had a reputation as a gifted player but a trouble causer, and Liverpool seemed like his last hope at cracking it at a big club. Liverpool needed a big name, Balotelli certainly was that, but he didn't fit Rodgers' style of play and he was a completely different player to Luis Suarez. Only time would tell if it was a gamble worth taking.
The season kicked off with the visit of Southampton to Anfield. Raheem Sterling put Liverpool ahead before Nathaniel Clyne equalised. Daniel Sturridge scored the winner with 11 minutes to go to ensure our season started with a win. We were brought back down to earth with a bump in our next  match away to Manchester City. A brace from Stevan Jovetic and one from Sergio Aguero rendered Pablo Zabaleta's own goal little more than a consolation, as a poor result was made to look worse thanks to a desolate performance. Liverpool made up for the poor showing a week later though at White Hart Lane. In what many considered a tricky fixture, a Steven Gerrard penalty, Raheem Sterling and Alberto Moreno's first goal for the club saw us run out 3-1 winners against Tottenham Hotspur in our last game before the international break.
September started with another disappointing defeat. This time it was to Aston Villa at home, a solitary goal from Gabby Agbonlahor sealing the points for the visitors. That midweek we would play our first Champions League game in 5 years. Ludogorets would come to Anfield looking to spoil the party and they very nearly did. After Mario Balotelli's first Liverpool goal in the 82nd minute looked to have won the game, Dani Alba scored what looked like an equalising goal in the 91st minute. But 2 minutes later Liverpool were given a pen and Steven Gerrard stepped up to win the game. We resumed league action the following weekend at Upton Park and were beaten 3-1 by West Ham United. Liverpool then played Middlesbrough in the Capital One Cup and an enthralling 2-2 draw was decided by us winning 14-13 in penalties. September would end with the first Merseyside derby of the season. Steven Gerrard's superb free kick was cancelled out in the last minute when Phil Jagielka scored a sublime goal in front of the Kop to snatch a point for Everton.
We would start October with a trip to Switzerland to face Basel. A disappointing display was compounded when Marco Streller scored the only goal to win the game for Basel. West Bromwich Albion then came to Anfield and were beaten 2-1. The following week we travelled to West London to face Queens Park Rangers. A drab game exploded in the last 5 minutes. With the game at 1-0, Eduardo Vargas equalised in the 87th minute. Philippe Coutinho looked to have won the game in the 90th minute but QPR scored another equaliser through a Steven Gerrard own goal a minute later. Just when everyone thought the game was dead, Liverpool broke forward. Raheem Sterling tried to square to Coutinho but Steven Caulker attempted to clear. He couldn't sort his feet out and sent the ball into his net. The Wednesday following the QPR game saw reigning European champions, Real Madrid, come to Anfield. A majestic display by the holders saw them stroll to a 3-0 victory. After drawing 0-0 with Hull City, we ended October by beating Swansea City 2-1 at home in the Capital One Cup.
The beginning of November welcomed another poor result as we were beaten 1-0 at St. James' Park by Newcastle United. A weakened side was then sent out at the Bernabeu against Real Madrid and, although we were beaten 1-0, it was at least a fighting performance. The following weekend saw Chelsea visit Anfield and take all 3 points in a 2-1 win. We were then beaten at Selhurst Park 3-1 by Crystal Palace, taking our winless streak in the league to four. A late goal in Razgrad meant that Ludogorets salvaged a point and left our hopes of progressing to the last 16 of the Champions League depending on a win at Anfield against Basel a few weeks later. But at least November ended positively when we beat Stoke City 1-0 thanks to a late Glen Johnson header.
At the beginning of December, we made our way to the King Power Stadium to take on Leicester City for the first time in 10 years and walked away with all 3 points thanks to a 3-1 win. After drawing 0-0 at home with Sunderland, we then faced two massive games in our season within the space of five days. First up was the visit of Basel to Anfield in the Champions League. The reds knew that anything less than a win would not be enough to see them through to the last 16. After falling behind in the first half, things went from bad to worse early in the second half when Lazar Markovic was softly sent off after coming on as a half-time substitute. Steven Gerrard equalised with another excellent free kick 11 minutes from time, but Liverpool couldn't capitalise on their momentum and would be playing their football in the Europa League come February. The following Sunday, we travelled to Old Trafford to take on Manchester United. Goals from Wayne Rooney, Juan Mata and Robin van Persie sealed the points as we were routed by our eternal rivals. We got ourselves back on track a couple of days later by beating Bournemouth 3-1 at Dean Court in the Capital One Cup quarter-final. 2014 finished with us drawing 2-2 at home with Arsenal, beating Burnley 1-0 at Turf Moor and beating Swansea City 4-1 at Anfield.
We kicked off 2015 by welcoming Leicester to Anfield and drawing with them, 2-2, on New Years' Day. Following the Leicester came some very emotional and, for many, unwelcome news. At the end of the season, club captain and legend Steven Gerrard would be leaving the club after 27 years and moving to LA Galaxy. In an interview with LFCTV, the anguish on Gerrard's face was apparent as he fought back the tears while explaining his decision. He would start and score both goals in the F.A Cup third round win away at AFC Wimbedon in his next game. When we finally got back to league action it was away at Sunderland. A single goal from Lazar Markovic won the game for Liverpool. We then travelled to Villa Park a week later and goals from Fabio Borini and Rickie Lambert saw us clinch the 3 points. That midweek, Chelsea came to Anfield for the first leg of the Capital One Cup semi-final and walked away with a 1-1 draw. After drawing with Bolton Wanderers 0-0 at Anfield in the F.A Cup fourth round, it was back to Stamford Bridge for the second leg of the Capital One Cup semi-final. After taking the game to extra time, Branislav Ivanovic rose to head past Simon Mignolet from 5 yards out to send the blues to Wembley. January was ended with a 2-0 home win against West Ham.
On 4th February, we travelled to Bolton for the F.A Cup fourth round replay. After falling behind to an Eidur Gudjohnsen penalty, Raheem Sterling equalised in the 86th minute and Philippe Coutinho won the game with an incredible curling effort from 30 yards in the 91st minute. Liverpool had turned the game on its head in 5 devastating minutes at the end of the game. After the Bolton result, we made the short journey across Stanley Park to face Everton and drew 0-0. That midweek we beat Spurs 3-2 at Anfield, a rare goal from Mario Balotelli winning the game 7 minutes from time. We then went to Selhurst Park to play Crystal Palace in the F.A Cup fifth round, and sealed our progression to the quarter finals with a 2-1 win. Besiktas visited Anfield in the Europa League the following Thursday night and suffered a 1-0 defeat thanks to a second goal in a month from Balotelli. After beating Southampton 2-0 at St. Marys, we travelled to Istanbul for the second leg. After the home side equalised, the game went to pens and Besiktas won 5-4 to send us out.
March would commence with the visit of Manchester City to Anfield in a game that would put us in a very good position for Champions League qualification if we won. After Jordan Henderson put Liverpool ahead within 11 minutes, Edin Dzeko equalised not long after. But Philippe Coutinho, now quickly becoming the scourge of City, won the game in the 75th minute. The following Wednesday, Burnley came to Anfield and were well beaten 2-0 before Blackburn Rovers visited in the F.A Cup quarter-final. A 0-0 draw in a drab game meant we would be travelling to Ewood Park a few weeks later for a replay. After beating Swansea City 1-0 at the Liberty Stadium, Manchester United were next up at home. With United in 5th position and Liverpool in 4th, with only a couple of points between us, it was a game that would surely shape the outcome of our season. Juan Mata scored in the first half and, sensing a deserved beating due to a dire performance, Steven Gerrard was sent on to rescue Liverpool. But within 28 seconds of coming on the pitch, Gerrard had stamped on Ander Herrera's ankle and was sent off. A fantastic overhead kick from Mata in front of the Anfield Road end rendered Daniel Sturridge's late goal nothing more than a consolation. Manchester United had won and moved ahead of Liverpool in the table. Our season was on the verge of falling apart in the league.
We started April with another abhorrent display, this time at the Emirates against Arsenal. Jordan Henderson scored a penalty but goals from Hector Bellerin, Mesut Ozil, Alexis Sanchez and Olivier Giroud meant Arsenal would win 4-1. Emre Can's red card compounded a miserable afternoon in North London. So we travelled to Ewood Park looking for something to finally cheer about – Phil Coutinho's winner did just that. Liverpool were through to the F.A Cup semi-final against Aston Villa and a win would see us through to the final – to be played on Steven Gerrard's 35th birthday. Could the captains final game, on his birthday no less, see him left the F.A Cup for his boyhood club? Before the semi-final though, we had to play Newcastle and goals from Joe Allen and Raheem Sterling claimed the points for Brendan Rodgers' men. The following week came the F.A Cup semi-final at Wembley. Liverpool were strong favourites against an Aston Villa side who had recently sacked Paul Lambert and replaced him with Tim Sherwood. Coutinho gave Liverpool the lead but Christian Benteke levelled for Villa not long afterwards. Early in the second half Fabian Delph put the Villans ahead. Liverpool pushed forward and had a Steven Gerrard header cleared off the line. Villa remained resolute however and secured their place in the final against Arsenal. Dreams of Steven Gerrard's Wembley send off was over. We rounded off April with a 0-0 draw at the Hawthornes against West Brom and an extremely disappointing 1-0 defeat away to relegation threatened Hull.
With Champions League qualification all but gone and having gone out of all the cup competitions we had been involved in, we entered May with nothing to play for but pride. On the first Saturday of the month, QPR visited Anfield and were dispatched of 2-1 thanks to goals from Gerrard and Coutinho which cancelled out Leroy Fer's equaliser. The following week we were in West London again to provide champions elect, Chelsea, with a guard of honour. John Terry put the hosts ahead but Steven Gerrard levelled the scored before half-time and saved a point for Liverpool. Our last home game of the season was always going to be a very emotional occasions due to Gerrard's imminent departure. Crystal Palace were meant to be the proverbial lambs to the slaughter but they hadn't read the script. Adam Lallana put Liverpool ahead but goals from Jason Puncheon, Wilfried Zaha and Glen Murray saw Palace steal the points. Liverpool's torrid end to the season and Steven Gerrard's send off game was away at Stoke City. Gerrard scored his final goal for the club but it was a consolation in a 6-1 hammering. Getting beat by a mid-table side in such a demoralising fashion was a new low for the club.
Things were not that bad up until the Manchester United defeat at Anfield. We had been unbeaten since the return fixture at Old Trafford in December up until that point. looking back, that game was pivotal in our season. Putting in such a dejected display and following that with a horrendous 4-1 defeat against Arsenal, adding to that all the publicity of Steven Gerrard's farewell tour, proved to be too much for the team. April was a horrible month, starting with the Arsenal defeat, ending with the Hull debacle, and sandwiched in between was the surprise loss in the F.A Cup semi-final. Brendan Rodgers would see out the year as Liverpool manager and was eventually replaced by Jurgen Klopp the following season. In truth, the Stoke defeat sealed the managers fate but the results preceding it were the beginning of the end.