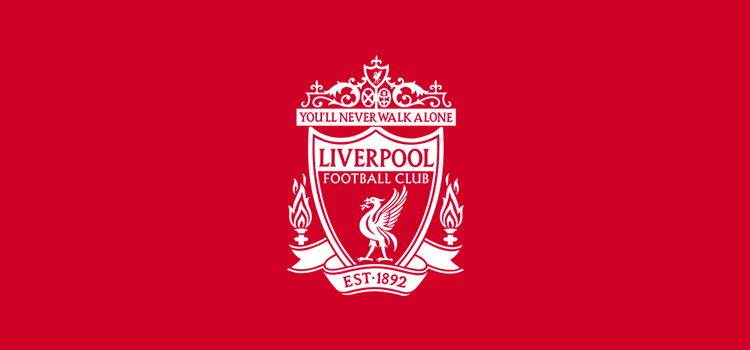 This is a tricky one. On one hand, this is one my favourite seasons as a Liverpool fan. Personally, I had a season ticket and got witness some extraordinary things at Anfield. On the other hand, it cannot be ignored that this was an extremely turbulent period in the clubs history. There were points during this season that it looked touch and go whether the club would even survive. Buckle up loyal readers, this one gets interesting quickly.
At the end of 2009/10, reviled owners George Gillett and Tom Hicks had finally found a reason to dispose of manager Rafa Benitez. Liverpool had finished the season in 7th place after some poor moves in the transfer market and disappointing performances. The search for a new manager was on and the early favourite was club legend Kenny Dalglish. The Scot chose not to take the role though and, eventually, Fulham manager Roy Hodgson was given the job. On the face of it, it looked like a decent appointment. Hodgson had just led Fulham to the Europa League final where they were beaten in extra time by Atletico Madrid, Liverpools semi-final conquerors. With the bank taking control of the club from Hicks and Gillett in a bid to force the pair to sell, stability was vital. Hodgson seemed the picture of stability.
The signs were not good though as soon as Hodgson started buying players. Rafa Benitez's parting gifts to the club was the £1.7 million signing of Jonjo Shelvey from Charlton Athletic and the free transfer of Milan Jovanovic from Standard Liege. In what was meant to be the coup of the summer, Hodgson also managed to pull off the free transfer of Joe Cole from Chelsea. Danny Wilson joined from Rangers for £2 million and Brad Jones from Middlesbrough for the same fee. Christian Poulsen was signed from Sevilla for £4.5 million in what would ultimately be Javier Mascherano's replacement, as the Argentine was off to Barcelona for £17.5 million. Paul Koncheskey was bought from Fulham for £3 million. Hodgsons final signing was Raul Meireles from Porto for £11.5 million. This signalled the end of Alberto Aquilani's Liverpool career. The Italian playmaker was shipped out to Juventus and wouldn't play for the club again. Also sent out on loan were Phillip Degen to VfB Stuttgart and Emiliano Insua to Galatasaray. Yossi Benayoun was surprisingly sold to Chelsea for an equally surprising £5.5 million and Albert Riera was off to Olympiakos for £4 million.
Liverpool's season would start in July, as we beat Rabotnicki 2-0 in the Europa League qualifying round. We would win the return leg by the same score a couple of weeks later. The weekend after going through in the Europa League, Liverpool would open our league campaign at home to Arsenal. David N'Gog scored our first league goal of the season before Joe Cole was sent off on his debut for a dangerous two footed tackle. As the game petered out and it looked as if Roy Hodgson would get off to a winning start, Marouane Chamakh had a header that hit the post only to rebound onto Pepe Reina and into the back of the Liverpool net. Arsenal walked away with a point. Liverpool walked away despondent. The following week we played Manchester City at the Etihad Stadium. Scandal surrounded the game before kick off when Javier Mascherano refused to play in a bid to force through a move to Barcelona. Goals from Gareth Barry and a Carlos Tevez brace saw City run out 3-0 winners. Before the City game however, we welcomed Trabzonspor to Anfield for the first leg of the Europa League second qualifying round. They were beaten 1-0 and then dispatched of 2-1 in Trabzon a week later. August was rounded off with Hodgsons first league of the season, Fernando Torres scoring the only goal at home to West Brom.
September would begin with a 0-0 draw away to Birmingham City and a 4-1 win in the Europa League against Steaua Bucharest. We then travelled to Old Trafford for our first big test of the season. We would lose 3-2 in a game now synonymous with a sublime hat-trick by Dimitar Berbatov. That midweek we would suffer a shock defeat in the Carling Cup. After drawing 2-2 in normal time with Northampton at Anfield, the League One side would take the game all the way to penalties and win. The cracks were now beginning to show on the pitch. Off it, Barclays bank were still looking for new owners for the club. Chinese businessman Peter Lim had a bid rejected. New England Sports Ventures were now the only party in the frame to buy the club but they didn't seem completely sold on the idea. This saga would rumble, but in the meantime the team continued to struggle under the new manager. We drew 2-2 with Sunderland in the league after the Northampton defeat and finished September with a drab 0-0 draw in the Europa League against Utrecht.
We started October with another shocking result, being beaten 2-1 at Anfield by newly promoted Blackpool. In the board room, Kop Holdings, the group responsible for selling the club, had reached a deal with New England Sports Ventures for the Boston based consortium's acquisition of the club. Hicks and Gillett, who sat on the board alongside Ian Ayre, bank appointed club chairman Martin Broughton and bank appointed chief executive Christian Purslow, decided to take the other board members to court. The high court ruled in favour of Broughton, Ayre and Purslow though and Liverpool was now under new ownership. FSG's first game in the directors box was away at Goodison Park. For all the change off the pitch though, nothing was new on it. Everton were convincing 2-0 winners in the first Merseyside derby of the season. When Roy Hodgson came after the game and told the media a win would have been "utopia" for fans, it was clear that he lacked an understanding of the club. Following the derby defeat, we travelled to Naples for another Europa League game and came away with a 0-0 draw. The following Sunday Blackburn Rovers came to Anfield and were beaten 2-1 thanks to goals from Sotirios Kyrgiakos and Fernando Torres. Liverpool saw out October by beating Bolton Wanderers at the Reebok Stadium thanks to an 86th minute winner from Maxi Rodriguez.
The beginning of November saw Napoli visit Anfield in the Europa League. Ezequiel Lavezzi put the Italians ahead but Steven Gerrard came off the bench to score a hat-trick and put us in a strong position to go through to the next round. Chelsea were next up in the league at home. Liverpool were underdogs but the reigning champions had not had a good start to the season. Carlo Ancelotti's side were put to the sword twice by Fernando Torres as Liverpool took all 3 points. What followed were two disappointing performances, firstly drawing 1-1 away at Wigan then being beaten 2-0 away at Stoke. Following the Stoke defeat we would beat West Ham 3-0 at Anfield and close November with a 2-1 defeat at White Hart Lane.
We opened December with a 1-1 draw in Bucharest against Steaua which virtually sealed our progression to the next round of the Europa League. This was confirmed a couple of weeks later when we drew 0-0 at Anfield against Utrecht. In the league, Ryan Babel scored his final goal for the club in a 3-0 home win against Aston Villa. This was proceeded with a 3-1 defeat away Newcastle in which a certain Andy Carroll caught the eye – more on him later. We finished 2010 with a demoralising defeat at home to Wolves. This was to be the game that practically sealed Hodgsons fate. Derided by the fans for his transfer policy, tactics and spiky public image towards supporters, Hodgson was mocked throughout with chants of "Hodgson for England" and "Dalglish." Boos rang out when David N'Gog, Liverpool's best player on the night, was taken off for Ryan Babel, and the crowd cheered when Paul Konchesky was brought off for Fabio Aurelio. The final whistle was also greeted with boos as Hodgson trudged off down the tunnel, no doubt preparing another feeble excuse for his sides unacceptable performance and subsequent defeat.
On New Years' Day, Bolton came to Anfield. After taking the lead through Kevin Davies, Fernando Torres equalised by volleying home from close range before Joe Cole won the game in the last minute from around 3 yards out. The good feeling wouldn't last long though. Liverpool went to managerless Blackburn in midweek and were well beaten 3-1. This would signal the end for Roy Hodgson, who was sacked immediately following the game. In the fans eyes there was only one man who could replace him, and so Kenny Dalglish was given the job until the end of the season. His return was marked with a trip to Old Trafford in the F.A Cup. United won the game 1-0 thanks to an early Ryan Giggs penalty, but most excused the defeat. In the midweek, Liverpool travelled to Bloomfield Road to play the rescheduled game against Blackpool (the game was supposed to be played on Boxing Day but had been called off due to poor weather conditions). Fans who made the journey to the seaside were rewarded with a 2-1 defeat. Dalglish's first game back at Anfield was sure to be an emotionally charged occasion. Everton couldn't have been more fitting opponents. Liverpool took the lead late in the first half thanks to Raul Meireles' first goal for the club. Sylvain Distin equalised early after the break from a corner and Jermaine Beckford capitalised on some pitiful defending to put Everton ahead. But Liverpool were awarded a pen 20 minutes from time as Tim Howard bundled over Martin Skrtel. Dirk Kuyt dispatched to salvage a point. We finished January by convincingly beating Wolves 3-1 at Molyneux and Fulham 1-0 at Anfield.
January would also end with a bang again thanks to issues off the pitch, Fernando Torres had handed in a transfer request that was initially rejected. However, realising they couldn't keep a player who didn't want to be there, his second request was accepted. Chelsea lodged a £50 million bid which was accepted, so Torres was off to Stamford Bridge. But Liverpool had no replacement lined up. Luis Suarez had been signed from Ajax for £22.5 million but he was supposed to partner the Spaniard, not replace him. Liverpool went after Andy Carroll on deadline day. A £25 million bid was rejected, then a £30 million bid was rejected. In the end the clubs agreed on a fee of a staggering £35 million. Most fans welcomed the signing but some had trepidation regarding a player who had only played 6 months of top flight football.
Carroll was injured for the visit of Stoke at the beginning of February. Raul Meireles put us ahead and Luis Suarez would come on to score on his debut in front of the Kop. You could tell from the very beginning there was something special about this lad. That win was followed by a trip to Stamford Bridge. Liverpool were again underdogs and many focused on the debut of Torres against his former club. The former Kop idol was neutralised superbly by the red defence though and Raul Meireles scored the only goal as Liverpool walked away unlikely 1-0 winners. This was followed by disappointing results in the league, as we drew 1-1 at home to Wigan and were deservedly beaten 3-1 at Upton Park against West Ham. In between those games, we played two legs in the Europa League against Sparta Prague. We drew 0-0 in the Czech Republic and needed until the 86th minute to beat them 1-0 at Anfield.
We would only play two league games in March due to the scheduling of the F.A Cup. First up was the visit of Manchester United to Anfield. United would go on to win their 19th league title that season, overtaking our record of 18. They came to Anfield looking for 3 more points to boost their cause. But Liverpool were reborn under Dalglish. No longer were they hamstrung by negative tactics and rigidity. They now played with verve and freedom, buoyed by the creativity of Luis Suarez and the reignited Dirk Kuyt. It was these two players that would make sure Fergies boys had a wretched afternoon on Merseyside. Firstly Surez wriggled through three United defenders and poked the ball past Edwin van der Sar. As it trickled agonisingly towards goal, Kuyt was on hand from what must have been centimetres out to ensure it went in. Just before half time, Nani inexplicably headed a cross straight into Kuyts path and the Dutchman was on hand again to double Liverpools lead. Midway through the second half, Suarez struck a free kick which van der Sar could only parry onto the right foot of Kuyt who completed the now infamous 6 yard hat-trick. Javier Hernandez pulled one back for United in stoppage time but it was too little too late. A couple of weeks later, we travelled to Sunderland and took maximum points again thanks to a Kuyt pen and an finish from Luis Suarez from an unbelievably tight angle. The only black mark against March came in the 1-0 aggregate defeat to Braga in the Europa League, which sent us out of Europe.
At the beginning of April we travelled to West Brom, now managed by former reds boss Roy Hodgson. Martin Skrtel gave Liverpool the lead midway into the second half, but two quick goals from Chris Brunt late on saw West Brom steal the points. But Liverpool would go unbeaten for the next 5 games. This started with an impressive 3-0 home win against Manchester City. Andy Carroll would score 2 in a game he dominated on his home debut. Dirk Kuyt would supply the other goal in a game also notable for the accomplished debut of Jon Flanagan. Six days later we travelled to the Emirates to play Arsenal. With 11 minutes of time added for an injury to Fabio Aurelio, Arsenal gained a penalty after Jay Spearing fouled Jack Wilshere in the box. Robin van Persie converted and looked to have won the game for the home side. But with seconds left, Liverpool got a free kick on the edge of the Arsenal box. It was deflected wide and, as Lucas Leiva chased it down, he was barged in the back by Emmanuel Eboue. The ref blew his whistle and Liverpool had a chance to claim a point. The ever composed Dirk Kuyt stepped up score and celebrate with the delirious Liverpool fans. April was rounded off with a 5-0 home win against Birmingham.
The final of the season was started with the visit of Newcastle to Anfield. They were well beaten 3-0 thanks to goals from Maxi Rodriguez, Dirk Kuyt and Luis Suarez. We then travelled to West London to play Fulham at Craven Cottage. Liverpool were 3-0 up in the first 10 minutes thanks to two goals from Maxi Rodriguez and a goal from Dirk Kuyt, now scoring in his 8th consecutive game. Steve Sidwell pulled one back 11 minutes into the second half. But Rodriguez scored a magnificent hat-trick goal on 70 minutes and Lus Suarez took advantage of a superb through ball by Jonjo Shelvey to round Mark Schwarzer and effectively win the game for Liverpool. Mousa Dembele scored late on for Fulham, but the 5-2 win flattered them. However they would be Liverpool's last points of the season. Needing to win our last two games of the season to stand a chance of qualifying for the 2011/12 Champions League, we went into the Spurs game hopeful. But goals from Rafael van der Vaart and Luka Modric all but ended our hopes of playing in next season Champions League. At Villa Park on the last day of the season, we again needed a win this time to play in the Europa League. But Liverpool were poor and Stewart Downing made sure it was a disappointing end to a season in which Liverpool finished 6th.
It is hard to be critical about this season from January onward. Roy Hodgson was clearly the wrong man for the job and it was apparent very early on. When Kenny Dalglish was appointed, everything changed. From where we had played turgid football under Hodgson, we had the leash taken off us by Dalglish. Players like Daniel Agger and Glen Johnson were made to look poor due to Hodgson's tactics. Dalglish reinstated them to previous roles in which they excelled once more. The atmosphere at home games before Hodgson's sacking could only be described as poisonous. We knew the man held us in contempt, and us him. When Kenny came back it was like the scene in Beauty and the Beast (give me a break, I have a 4 year old daughter!) in which the curse is lifted and all the people who were previously tea pots and wardrobes return to the previous form. The once decrepit castle restores itself its former glorious self. Everything changed the minute Kenny put on that big bubble coat and walked into the dugout at Old Trafford. With a manager like Kenny and the obvious talent we had in Luis Suarez, things were certainly looking up going into 2011/12.