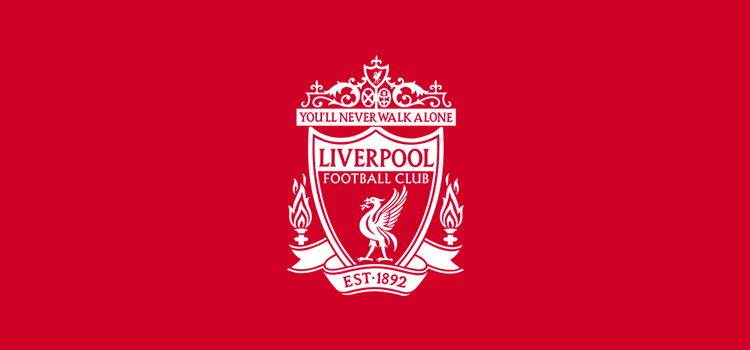 When a team wins two major trophies in as many seasons, the pressure to maintain that trend can be immense. Most buckle spectacularly under such strain. They will try too hard to ensure that they end the season with silverware and when they inevitably win nothing, the inquests can be harsh. Liverpool were in such a position in 2006/07 after winning the Champions League in 2005 and the F.A Cup the preceding May.
The summer of 2006 started with a mass exodus from Anfield. Jan Kromkamp left to PSV Eindhoven 4 months after joining the club. Champions League winner Djimi Traore (that still doesn't seem right, even after 12 years) moved onto Charlton Athletic. Chris Kirkland left on loan to Wigan Athletic and Fernando Morientes went back to Spain to join Valencia. Dietmar Hamann joined Manchester City via Bolton Wanderers in one of the more confusing transfer sagas of the summer, Bruno Cheyrou left unceremoniously for Rennes, Florent Sinama-Pongolle was sold to Recreativo de Huelva and Salif Diao was finally moved on to Stoke City.
Rafa Benitez started his summer transfers early by signing in demand striker Craig Bellamy from Blackburn Rovers. Gabriel Paletta made the move from Club Atletico Banfield in Argentina. Fabio Aurelio was brought in for free from Valencia and Jermaine Pennant joined from Birmingham City. Mark Gonzalez was finally able to join the club from Albacete after his prior work permit issues were cleared up. Liverpool were also able to pull off one of their most influential transfers for the next few years. After a long pursuit which seemed to last most of the summer, Benitez eventually managed to agree a fee of £10.5 million with Feyenoord for the arrival of Dirk Kuyt.
Liverpool play four games in August before Kuyt's arrival though, starting at home to Maccabi Haifa in the Champions League. We were able to take a 2-1 lead to Israel thanks to goals from Craig Bellamy and Mark Gonzalez. The following Sunday we travelled to Cardiff to play reining Premier League champions Chelsea in the Community Shield. John Arne Riise gave Liverpool the lead early on before Andriy Shevchenko scored on his debut to get Chelsea back into the game before half time. Peter Crouch won the game for the reds though in the 76th minute and Steven Gerrard could lift the trophy at full time. The week after, our season began in earnest in the Premier League away to newly promoted Sheffield United. Rob Hulse gave the home side the lead just after half time, but when Steven Gerrard was brought down midway through the second half it was Robbie Fowler who stepped up to save our blushes and claim a point at Bramall Lane. The return leg of the Champions League qualifier was next up for Liverpool. We fell behind in Haifa but Peter Crouch equalised to seal our place in the group stages of the competition. We would then play our first home game of the league season against West Ham. Bobby Zamora put the Hammers ahead, but a corker from Daniel Agger and Peter Crouch won the game and again saved face for Liverpool.
September would start well. We made the short journey to Goodison Park to play the Merseyside derby. Everton ran out 3-0 winners thanks to a brace from Andy Johnson and one from Tim Cahill. After drawing 0-0 in the first game of the Champions League with PSV in Eindhoven, we then travelled to West London to play Chelsea. It was a cagey affair at Stamford Bridge and, although Michael Ballack was sent off, it was clear that it was going to take something special to win the game – and that was exactly what happened. Unfortunately it was Didier Drogba's magnificent turn and 25 yard volley that claimed all 3 points for Chelsea. We would then beat Newcastle United and Tottenham Hotspur at home 2-0 and 3-0 respectively, before a spectacular overhead kick from Peter Crouch was the highlight of 3-2 win over Galatasaray in the Champions League. We finished September the way we started, with a defeat. This time it was 2-0 away to Bolton Wanderers.
At the beginning of October, we drew 1-1 at home to Blackburn Rovers before travelling to France to face Bordeaux.  A solitary goal from Peter Crouch made sure we would finish the first round of group games with 7 points from a possible 9. We then travelled to Old Trafford to play Manchester United. Goals from Paul Scholes and Rio Ferdinand sealed the points for the home side. That midweek we commenced out Carling Cup campaign by beating Reading at the Madejski stadium. We then beat Aston Villa 3-1 at Anfield before finishing the month with a 3-0 win at home in the return game against Bordeaux in the Champions League.
We started November by facing Reading again, this time in the league, and beating them 2-0 at home. We then beat Birmingham City at St. Andrews in the next round of the Carling Cup and travelled to the Emirates to face Arsenal. It was a turgid display by Benitez's men and goals from Mathieu Flamini, William Gallas and Kolo Toure saw the home side run away deserved 3-0 winners. It would prove to be a turning point in our season and performances improved afterwards despite following this result with a 0-0 away draw with Middlesbrough. After the Middlesbrough draw, a 2-0 win over PSV Eindhoven at Anfield ensured our progression to the last 16 of the Champions League. The game was also notable for Steven Gerrard's goal from a free kick which saw him become the clubs all time leading goalscorer in Europe. November was closed out with a 1-0 win over Manchester City and a 0-0 draw with Portsmouth both at Anfield.
We started December with an impressive 4-0 win over Wigan Athletic at the JJB stadium. The group stages of the Champions League were then closed with a 3-2 defeat away to Galatasaray in Istanbul. Fulham visited Anfield next and were duly dispatched of 4-0, with Jamie Carragher scoring a rare goal. We then beat Charlton Athletic 2-0 at the valley and Watford 2-0 at Anfield. We saw out the year with a 1-0 defeat by inflicted on us by Blackburn Rovers at Ewood Park on Boxing day, and a 1-0 win over Tottenham Hotspur at White Hart Lane.
We started 2007 with a very good 3-0 win over Bolton Wanderers at Anfield, Peter Crouch scoring another amazing overhead kick. We then hosted, and were beaten by, Arsenal twice in a week. First we were knocked out of the F.A Cup in the 3rd round 3-0. Then, in a game rescheduled due to crazy weather conditions in December, we were beaten 6-3 in the Carling Cup quarter final. However, after our disappointing showing in the cups, we would finish the month unbeaten in the league. Our first victims were Watford, who were well beaten 3-0 at Vicarage Road. Next up was the visit of Chelsea. Jose Mourinho brought his team to Anfield without a recognised centre half. Instead Michael Essien and Paolo Ferreira would play at the heart of the visitors defence. Dirk Kuyt was first to exploit Chelsea defensive frailties to volley past Petr Cech, who had only recently returned from a horrific head injury he sustained earlier in the season. Jermaine doubled Liverpool's lead and effectively won the game with a stunning strike from 30 yards. January was completed with a 2-1 win over West Ham United at Upton Park the following midweek.
Benitez also used the January transfer window to devastating effect. Stephen Warnock was moved on to Blackburn Rovers for £1.5 million. His replacement was Alvaro Arbeloa from Deportivo la Coruna, signed for a paltry £2.5 million. Another start signing that month was the arrival of Javier Mascherano from West Ham United on an 18 month loan. Mascherano had moved to Upton Park in the summer with compatriot Carlos Tevez. While both started slowly, Tevez was allowed to stay and prove himself while Mascherano was quickly shipped out. His signing would be one of the most inspired of Rafa Benitez's managerial reign.
February would be a very mixed month for the club. On the pitch we drew underwhelmingly 0-0 with Everton at Anfield before being beaten 2-1 away the following week by Newcastle United. We would see out February with a 4-0 win over Sheffield United at Anfield. Before that though came one of our most impressive performances of the season. Going into the Champions League last 16 1st leg against Barcelona at the Nou Camp, controversy enshrouded the club. At a training camp in the Algarve, Craig Bellamy had attacked John Arne Riise with a golf club due to a row over karaoke bizarrely enough. Neither were expected to start the game, but both did. Barca took the lead thanks to Deco. But Liverpool refused to lie down or show the home side respect. Not long later, Steve Finnan's cross was met superbly by Bellamy who had peeled off Rafa Marquez. His diving header could not be stopped before the line despite Victor Valdes' best efforts. Late in the second half, Bellamy managed to hold the ball up well. In a surreal twist of fate, he laid it off to John Arne Riise who scored another one of his sweet specials, this time with his right foot, to send the travelling Kop into delirium. Liverpool remain the last English side to win at the Nou Camp.
Off the pitch times were equally exciting. David Moores, the club chairman, had placed the club up for a sale and had courted attention from many suitors. Dubai International Capital were serious contenders to buy Liverpool. But their business plan was only for a seven year period before selling the club on again. Eventually the club was sold to two Americans hardly anyone had heard of. Tom Hicks and George Gillett acquired the club for £350 million. Things started well when they promised the manager money to spend in the summer, a pledged a commitment to making the Liverpool among Europe's best again, and promised a new stadium by famously claiming that there would be a "spade in the ground in 60 days." With the benefit of hindsight, selling the club to the two cowboys was poor decision by Moores. Hicks and Gillett would use loans to buy the club before trying to pay back their lenders by stripping us of our assets. But in February 2007, exciting times looked to be on the horizon.
March started disappointingly with a 1-0 home defeat to Manchester United. John O'Shea's last minute winner in front of the Kop was a bitter pill to swallow. Barcelona then visited Anfield in the return leg of the Champions League last 16. Eidur Gudjohnsen put the visitors ahead late in the second half. Barcelona pushed forward relentlessly in a bid to score a second vital goal which would see them into the quarter finals. Alvaro Arbeloa wonderfully contained a young Lionel Messi on his debut for the club and Liverpool defended stoically to see out the game and go through to the next round. March finished with a 0-0 draw at Villa Park and a fantastic 4-1 win over Arsenal at Anfield, with Peter Crouch scoring a perfect hat-trick – left foot, right foot, header.
At the start of April, we travelled to Eindhoven for the second time that season to face PSV. Goals from Gerrard, Riise and Crouch saw us take a comfortable lead back to Anfield for the second leg. We followed this by beating Reading 2-1 at the Madejski before welcoming PSV to Anfield for the second leg of the Champions League quarter final. Peter Crouch cored the only goal to add gloss to an already impressive scoreline. The season was now primarily about Europe's premier competition and, after drawing 0-0 at Eastlands with Manchester City and beating Middlesbrough and Wigan Athletic at Anfield (both games finished 2-0), we travelled to Stamford Bridge for another Champions League semi-final. It another cagey affair between Mourinho and Benitez, a goal from close range converted by Joe Cole gave Chelsea a vital lead going into the second leg at Anfield. We ended April with a disappointing 2-1 defeat at Fratton Park to Portsmouth.
We would finish our league season without a win in three games as attention turned solely to the Champions League. We were controversially beaten at Craven Cottage 1-0 by Fulham. Afterwards Rafa Benitez was criticised by Neil Warnock for fielding a weakened team against the Sheffield United managers relegation rivals, a grudge still held to this day for some reason. We finished out campaign with a poor 2-2 draw at home against already relegated Charlton Athletic in Robbie Fowler's last game for the club.
But we had long forgotten about the league by the time Chelsea visited Anfield for the second leg of the Champions League semi-final in our first game of the month. On another famous European night where Anfield became a cauldron of noise and passion, Liverpool started the game on fire. On 22 minutes, they were rewarded. Steven Gerrard was expected to whip a free kick from the left into the danger area. Instead he played it low across the 18 yard line. Daniel Agger met it perfectly and steered it into Petr Cech's bottom right hand corner to level the scores on aggregate. Neither team could take the onus from there and, after drawing a blank in extra time, the game went to penalties. Geremi and Arjen Robben missed penalties for Chelsea thanks to saves from Pepe Reina. Dirk Kuyt stepped up to win the tie for Liverpool and sent the ball into the bottom corner or Cech's net. The stadium went wild as Liverpool were on their way to another European Cup final, this time in Athens.
Waiting for us in the final, were our opponents from two year previously – A.C Milan. The Italians seemed a much weaker proposal compared to the team that choked in 2005 in Istanbul. Gone were the frightening spectres of Hernan Crespo and Andriy Shevchenko. Fillipo Inzaghi was a capable replacement but nowhere near the standard of the amazing Argentine and utopian Ukrainian at that stage in his storied career. Milan still had Kaka though, who would end 2007 as the World Player of the Year (the last payer apart from Lionel Messi and Cristiano Ronaldo to win the award), and the bulk of the squad that was gunning for revenge for Istanbul.
The game was a tight affair until the Milan got a free kick on the edge of the Liverpool area right on half time. From a central position, Andrea Pirlo stepped up. His shot ricocheted off the back of Inzaghi. Pepe Reina had already dived to his right when the ball came off Inzaghi's back and went into the opposite corner of the net. Milan went in one up at half time. The game again stagnated until Kaka released Inzaghi again on 82 minutes. Clean through on goal, the Italian hitman rounded Reina before sliding the ball into the empty net to double the lead for Carlo Ancelotti's side. Liverpool pressed forward and were rewarded with a consolation thanks to a close range Dirk Kuyt header in the 89th minute. But it was too little too late. Liverpool couldn't catch Milan and the Italian side made up for their devastating collapse in Turkey a couple of years before to win the Champions League.
Clearly it was an underwhelming season in the league. A combination of unnecessary draws against lesser sides and disappointing defeats to rivals meant that a third placed finish was probably complimentary to Rafa Benitez and Liverpool. But it was obvious that Liverpool's season become only about the Champions League after beating Barcelona. With the arrival of new owners who promised to splash the cash, it was important that we put on a show in at least one competition to entice the best place in the world to come the club the following season. the plan clearly worked as Benitez managed to sign Ryan Babel, who was coming off the back of an impressive under-21 Euros performance for Holland and was being courted by some of the biggest clubs on the continent. He also persuaded Fernando Torres to leave his beloved Atletico Madrid for Anfield in an inspired move. 2007/08 was looking to be a pretty exciting season.