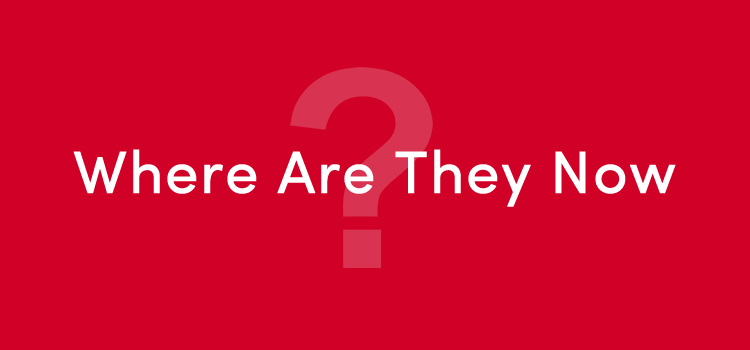 When a footballer is described as a divisive player, it generally refers to the wide polarisation of esteem in which they are held by their club's supporters. A player who is regarded as a demigod by one fan could be on the 'I'd drive them to their next club' list of another.
David Ngog, who first came to prominence as a young striker with Liverpool, was divisive in another manner entirely. The Frenchman caused commentators and podcasters alike nightmares with the eternal conundrum that was the correct pronunciation of his surname, which went back and forth like a tennis ball between 'en-gogg' and 'en-go'. Indeed, some publications even took liberties with the spelling of his surname, which occasionally appeared as N'Gog. The apostrophe-less version was widely preferred, though, as it was just tidier (Mind you, would John Oshea have caught on as readily?)
Ngog began his professional career at Paris Saint-Germain – who in the mid-2000s were a shadow of the mega-rich club of today – before joining Liverpool as a 19-year-old in 2008. The scintillating form of Fernando Torres in the forthcoming season, along with Rafael Benitez's preference for a lone striker, meant that Ngog's first-team opportunities were limited, although he found the net in a Champions League win over PSV Eindhoven and looked largely promising on the occasions that he did feature.
The youngster became a more frequent presence during 2009-10 as Liverpool struggled, but he plundered six goals in the opening half of the season, including the insurance goal in a 2-0 win over Manchester United at Anfield. He would also enjoy plenty of opportunities during 2010-11, with Torres enduring a series of injuries, but his form was less than encouraging for a team that completely lost its way under Roy Hodgson. After Kenny Dalglish stepped in as manager midway through the season and signed Luis Suarez and Andy Carroll on transfer deadline day, the writing was on the wall for Ngog's Liverpool career. He still managed almost 100 appearances, though, and had a scoring ratio of one in five games – not disastrous, but insufficient to convince fans or management that he would become a club hero.
Little did the French striker realise then that the best years of his career would be at Anfield. He moved to Bolton in the summer of 2011 and rather flopped for a team that would end the season being relegated to the Championship after 11 unbroken years in the top flight. Even in the second tier, Ngog never looked remotely like the type of striker whose mere presence would leave centre-backs trembling. He made a brief return to the Premier League in the spring months of 2014 after signing for Swansea, but he played just three times for the Welsh club and his spell at the Liberty Stadium was about as noteworthy as the presence of seashells on a beach.
Ngog returned to his homeland for the 2014-15 season, signing for Reims in an attempt to resuscitate his flagging career. His first year back in Ligue 1 was an improvement, netting once every four games, but again he was miles off team of the season contention. He suffered the second relegation of his career in 2016 as Reims went down on the final day, and he moved to Greek outfit Panionios, where first-team opportunities have been sporadic.
Now 28, Ngog should be in the prime of his career, but the downward trajectory since leaving Liverpool six years ago indicates that he is a player who promised plenty in his formative years but never had the quality (or perhaps the application) to sustain a top-level career. When you look at how Carroll and Daniel Sturridge – both of whom also played as Liverpool strikers and were born in 1989 – succeeded in forging careers of renown, you can't help but reflect on why it worked out so differently for David Ngog.