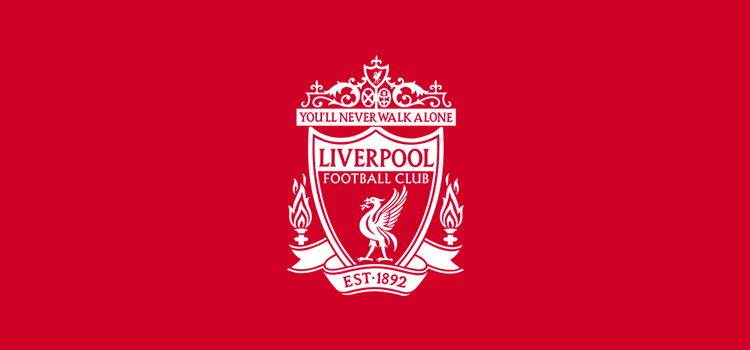 Following the postponement of this article last week, I'm sure many fans will be eagerly anticipating the most defensive article of this series so far. Today I will be delving into the players who have worn the number 2 shirt for Liverpool. I will mention players ranging from European and FA Cup winners, all the way down to Glen Johnson. That previous statement might be somewhat harsh considering that Johnson did pick up an FA Cup winners medal in 2008, during his solid six-year spell with the club. Although he never set the world alight, the Englishman continued to put in decent shifts for the Reds, but he ultimately lacked the quality to be considered one of the best full-backs in Premier League history.
Before we get into the cream of the crop I'll briefly mention two players who were nominated for our Worst XI series. Jan Kromkamp was signed in 2006 from Villarreal, in a swap that saw Josemi exiting Anfield. This was a deal that appeared to do both sides absolutely no good whatsoever. Kromkamp failed to put any pressure of Steve Finnan and eventually faded into insignificance at the club. He left having made just 14 league appearances, most of which came from the bench.  Andrea Dossena came to the club in 2008 as a replacement for John Arne Riise at left-back, but his terrible form saw him fall down the pecking order. His most memorable performances actually came as a super sub left winger.
Dossena scored his only two goals for Liverpool in the space of four days. Fans will remember his exquisite lobbed finish against Manchester United from 20 yards out during the 4-1 rout at Old Trafford. Sadly, for the Italian, that was as good as it got for him in red…well, grey.
Honourable mentions in the number 2 position must be given to current holder, Nathaniel Clyne and former Real Madrid man, Alvaro Arbeloa. Since joining from Southampton in 2015, Clyne has become one of the most reliable full-backs in the league, and the fact that we don't hear his name discussed by pundits on a regular basis has got to be a good thing. The speedy Englishman offers prowess in both defensive and attacking situations, although his finishing is something that many people, himself included, would like to see improve.
Arbeloa got his big break with Liverpool at the age of 24. His dependable performances in the Premier League earned his a move to the Galácticos where he played out most of his career. The Spaniard has since returned to England, playing for West Ham last season but retiring last month.
Goalscoring right back, Phil Neal is a stalwart of Liverpool Football Club. He holds the impressive record of being the only player to feature in all four of Liverpool's European Cup triumphs during the 20th century. Neal was signed from Northampton Town in 1974 for a fee of £66,000 and was originally intended to be a left-back. However, it was time spent on the right of defense, along with his important goals for the club that really make him stand out as a legend.  He boasts impressive records for the club which includes 23 major trophies, making him one of the most successful Englishman in history, as well as 417 consecutive appearances between 1976 and 1983.
Neal was a part of Liverpool's first ever European Cup victory in 1977. He scored a penalty in the 82nd minute to take the scoreline to 3-1 and ensure that the trophy was headed to Merseyside. In 1984 he scored in the final once again, followed by a successful conversion in the penalty shootout. That win was Liverpool and Neal's fourth European Cup victory together. Neal left in 1985 to become a player-manager with Bolton Wanderers. In total, Neal made 650 appearances for the Reds, the seventh most in club history.
At the start of the 1981 season, Liverpool paid a club record £900,000 for centre-back Mark Lawrenson. The Republic of Ireland international joined from Brighton & Hove Albion and, along with Alan Hansen, formed one of the strongest central defensive partnerships in the club's history. In just his first three seasons with the club, he helped guide them to three consecutive First Division titles as well as three League Cups. In total, Lawrenson won five First Division trophies. He continued to go from strength to strength after making himself an indispensable member of Liverpool's first team.
In 1984, Lawrenson wore the number 4 shirt alongside Phil Neal during the European Cup Final win. Lawro put in an intimidating performance to keep the Italians as quiet as possible for most of the game. However he couldn't help hang on to a clean sheet, and Liverpool needed penalties in order to overcome Roma in their own backyard. This would be his only European success and Liverpool's last triumph before 2005.
Lawrenson scored 18 goals during his 356 appearances for the club, the most infamous of them coming in 1982. He scored the "Forgotten Fifth" in the 5-0 win over Everton when Ian Rush stole the headlines for netting the other four. After a brief stint as a manager, he has since converted to become one of the most respected pundits with the BBC.
One of only two Swiss players to represent Liverpool (Philipp Degen is unlikely to get a mention in this series) Stephane Henchoz was a formidable presence in the centre of defence during his spell with the club. He signed from Blackburn Rovers in 1999 for a fee of £3.5million. He joined alongside Sami Hyypia and the pair were very popular amongst the fans due to their effective partnership. Henchoz was a key part of Liverpool's "treble" winning season in 2001, although he did do his best to ruin it. An untimely handball in the 90th minute of the League Cup final meant that the tie had to be settled on penalties.  Sadly injuries disrupted the second half of his Liverpool career and during his passing spells of fitness he would often miss out in favour of Igor Biscan.
He eventually left Liverpool in 2005 to move north of the border to Celtic. He still managed over 100 appearances for the club, during which he lifted five major trophies. Not a known goalscorer, Henchoz finished his professional playing career in 2008 with just three goals to his name, the last of which came way back in 1996 while playing for Hamburger SV.
Join me next week as we continue our defensive theme but this time it's goalkeepers, with the prestigious number 1 up next.