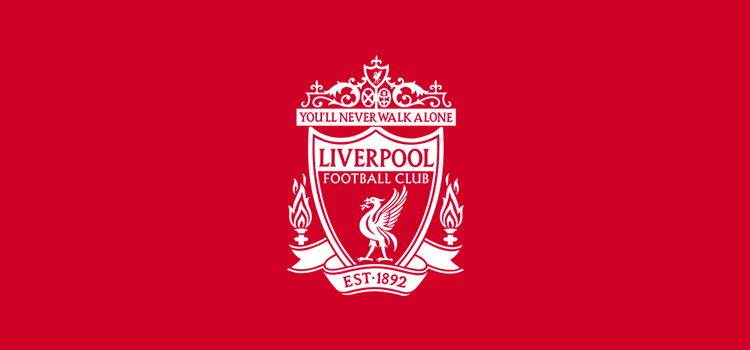 Many older readers may remember a show on T.V in the late 80's and early 90's, a talk show hosted by Ian St. John and Jimmy Greaves. In the opening credits of Saints and Greavsie, Jimmy Greaves, with his distinctive Cockney accent, would say "it's a funny ol' game." If a season could typify this saying, then Liverpool during the 2002/03 season would be it.
The Reds had come off the back of a relatively successful 2001/02 season. Having won the treble in 2000/01 season, they had started the following campaign by winning the Charity Shield and UEFA Super Cup. They also managed to finish second in the league in May 2002. Two trophies and a league runners-up spot is not a bad 9 months, I'm sure you'll agree. Many bookmakers had Liverpool as favourites to finally lift the Premier League trophy in May 2003, thus ending our 12-year wait to be crowned champions once more. Gerard Houllier had that goal in mind and spent the money to make sure this was the case.
During the pre-season, Houllier was quick out of the traps in terms of squad arrivals. Salif Diao and El-Hadji Diouf were signed prior to the 2002 World Cup starting in Japan and South Korea. Their displays at the tournament seemed to bode well for the future, with both impressing for Senegal as they reached the quarter-finals. The £5 million paid for Diao from Sedan and £10 million for Diouf from Lens were looking like bargain prices. Houllier also bolstered his goalkeeping ranks by signing Patrice Luzi from Monaco on a free transfer, as well as signing Alou Diarra on a free transfer from Bayern Munich. The other transfer of note for Liverpool that season, the inaugural season of summer and January transfer windows, was the capture of Bruno Cheyrou from Lille for £3.5 million. Houllier seemed keen to keep the nucleus of his squad and departures were kept to a minimum. Nick Barmby was sold to Leeds United for £3.75 million and Stephen Wright to Sunderland for £1.5 million. Jari Litmanen, now in the twilight of his career, returned to Ajax for free and Jorgen Nielsen also left for free, returning to his native Denmark with Nordsjaelland.
Like the 2001/02 season, this campaign would open with the newly christened Community Shield in Cardiff. As Arsenal had completed the league and cup double, it was left to the League runners-up to be their opponents in the annual season opener. With what looked like new arrivals that would take us to the next level in the starting line-up, there was much positivity going into this game. However Liverpool were lackluster at best and Gilberto Silva's first Arsenal goal, on his debut, gave the Gunners a deserved 1-0 win. The following week though was the start of the league season and with it came a chance to make up for the Arsenal loss. Aston Villa were beaten at Villa Park thanks to a solitary goal from John Arne Riise and our first home game of the season ended with the 3-0 defeat of Southampton, notable for a brace from El-Hadji Diouf on his home debut.
After drawing 2-2 away to Blackburn Rovers, we would also draw at home with Newcastle United newly-promoted Birmingham City by the same scoreline. This freak run of results was halted at the Reebok though, when, just as the game looked destined to follow the recent 2-2 final result trend, Milan Baros would score his second of the game (and for the club) late on to take all 3 points for the Reds. That midweek saw our first Champions League game of the season. Liverpool went to Mestalla in the hope of taking something away from Rafa Benitez's Valencia side. But Valencia were a cut above. They outclassed us in every area of the pitch and rightly won 2-0 with goals from Pablo Aimar and Ruben Baraja. It should have been a wake-up call. This disappointment was quickly put behind us though with a 2-0 home win against West Brom. However, the Champions League would once again infuriate Liverpool fans. F.C Basel of Switzerland were our next opponents and should have been beaten easily. But the then Swiss minnows were able to snatch a 1-1 draw despite being outplayed for most of the game. September was rounded off with a 3-0 thumping of Manchester City at Maine Road, thanks to Michael Owen's hat-trick. Liverpool went into October unbeaten in the league, but our Champions League form was not what we had hoped for.
October started positively for Liverpool with a 5-0 home win against Spartak Moscow in the Champions League finally, allowing the Reds to claim a win in Europe. This was followed by two massive wins in the Premier League. Firstly, Michael Owen scored a 93rd-minute winner at home against Chelsea to seal a 1-0 win. Then Liverpool claimed all 3 points at Elland Road thanks to Salif Diao's first goal for the club. In between our next two Champions League games came a 1-0 home win against Tottenham Hotspur. But after a 3-1 away win in Moscow, our progression in the Champions League was in the balance. Needing a win against Valencia to seal our advancement, we were again deservedly beaten due to a single goal from David Albelda.
November started the same way October ended. West Ham were dispatched at home, with Michael Owen scoring both goals in a 2-0 win. Southampton were then beaten 3-1 at Anfield in the Worthington Cup. Then came a game that would be a turning point in our season – and not for the better. Heading into the game against Middlesbrough at the Riverside, Liverpool were heavy favourites. We were unbeaten in the league and subsequently top of the table, as many had predicted. However, Gareth Southgate's 86th-minute winner for the hosts in a 1-0 defeat left us reeling. It would take us another 12 games to claim 3 points in the league. To compound this misery, we were dumped out of the Champions League the following Wednesday. Needing to win to go through, the Reds were 3-0 down before half time at St. Jacobs Park. Liverpool would come back to make it 3-3 (remind you of anything?) but it wouldn't be enough and we would spend the rest of the season in the UEFA Cup. While November would be ended with a 1-0 win away at Vitesse Arnhem in our first game in Europe's secondary competition, we drew 0-0 at home to Sunderland in a game we dominated and were then beaten 3-2 at Loftus Road by Fulham.
December would also start in demoralising fashion. Not having a win in 3 league games at this point, Liverpool went into the home game against Manchester United more in hope than expectation of 3 points. The game was tight up until midway through the second half. Diego Forlan, much maligned by United fans before this, capitalised on a horrendous error by Jerzy Dudek. Dudek knelt to collect a routine ball, but let the ball roll through his legs. Forlan was on hand to put it in the back of the net from all of 2 yards. Not long after, it was Forlan again who finished emphatically to double the visitors' lead. Sami Hyypia scored a tremendous volley to pull one back for the Reds and Didi Hamann was denied superbly from 30 yards by Fabien Barthez, but Liverpool slumped to a third defeat in four games.
After beating Ipswich Town on penalties in the Worthington Cup during the midweek, Liverpool were again beaten – this time 2-0 away at Charlton Athletic – in the league. A 1-0 home win in the UEFA Cup against Vitesse Arnhem ensured our progression to the next round of the competition, but losing 2-1 at the weekend against bottom-placed Sunderland was a sign that our season was quickly falling apart domestically. Our cup form was proving to be a crumb of comfort for us though during this time. Aston Villa were dramatically beaten in the Worthington Cup the Wednesday after the Sunderland debacle, Steven Gerrard scoring a last minute winner in a 4-3 win at Villa Park. This sparked a minor upturn in fortune in the league. Liverpool would draw the next 3 games at home to Everton and Blackburn Rovers, and away to Arsenal. But a New Years day defeat at St. James' Park against Newcastle brought us back down to earth with a bump.
A 1-0 away win a Maine Road in the F.A Cup saw us knock Manchester City out and go onto the 4th round of the competition, but a brace from Michael Tonge for Sheffield United rendered Neil Mellor's first goal for the club a consolation. The Division One sides 2-1 home win in the first leg of the Worthington Cup semi-final was very worrying for all in red. After drawing 1-1 with Aston Villa at Anfield, we would then claim our first 3 points in 12 games. Emile Heskey scored within 8 minutes at St. Marys against Southampton and it would stay 1-0. We had now shaken a very annoying monkey off our backs. This would be a catalyst for us going into the second leg of the Worthington Cup semi-final. El Hadji Diouf put us 1-0 up within 10 minutes, firing past Paddy Kenny at his near post. After battering the away side, the game would go into extra time and was eventually won by Michael Owen – who else? The cup games kept coming and Liverpool would draw 0-0 against Crystal Palace at Selhurst Park in a game that would end Chris Kirkland's season through injury and give Jerzy Dudek a possible reprieve. January finished with a dramatic 2-2 draw at home to Arsenal after Emile Heskey scored in the 90th minute to salvage a point.
February started with a very impressive 3-0 win at Upton Park against West Ham. But that positivity would be short lived as Julian Gray and a Stephane Henchoz own goal in the F.A Cup 4th round replay at Anfield saw Crystal Palace knock us out. Liverpool would take the lead through Emile Heskey against Middlesbrough in the following game, but Geremi scored an amazing free kick to rescue a draw for the visitors. We would then play Auxerre in the UEFA Cup and, either side of a very disappointing 2-1 away defeat at Birmingham City, they were easily beaten 1-0 away and 2-0 at Anfield.
The beginning of March held an occasion that could possibly save our season – the Worthington Cup final against Manchester United. Again, we went into the game as underdogs but many Reds were hopeful and optimistic. The game started tentatively but Steven Gerrard broke the deadlock in the 38th minute when his shot from 25 yards out deflected off David Beckham into Fabien Barthez's top corner. United would bombard the Liverpool goal in the second half but found Jerzy Dudek, obviously with a point to prove, in inspired form. Time and again Ruud van Nistelrooy would come to face to face with the Polish number one, time and again he would be foiled. With time ticking away, Sir Alex Ferguson would throw men forward in an attempt to get an equaliser. In the 86th minute, Didi Hamann won possession in the midfield and played through Michael Owen. The England striker was clean through and only had Barthez to beat. With Gary Neville closing in and the French stopper bearing down on him, Owen managed to keep his nerve and slot at the near post. The Liverpool end would erupt in the knowledge that we would at least claim silverware this season.
Liverpool would use this game to kick on in the league, going the whole of March unbeaten domestically. Home wins against Bolton and Leeds sandwiched an impressive 3-2 win at White Hart Lane against Spurs. But the positivity would be short lived. Our hopes of European glory would be ended by Celtic. After Emile Heskey cancelled our Henrik Larsson's opener at Celtic Park to snatch a 1-1 draw in a game now infamous for El Hadji Diouf spitting at a home fan, Liverpool were beaten 2-0 at Anfield thanks to goals from Alan Thompson and John Hartson. April started in similar fashion with a horrific 4-0 defeat against Manchester United at Old Trafford. But this would only prove to be a blip as we would not be beaten again that month. The following week we beat Fulham 2-0 at Anfield and that was followed with a 2-1 win at Goodison Park in the Merseyside derby, Danny Murphy scoring the winner from 30 yards. That would be followed by a 2-1 home win against Charlton Athletic, a game in which Steven Gerrard would score an impressive late winner, and an emphatic 6-0 away win against West Brom which would send them down. Liverpool were in a race for 4th place with Chelsea and, in this form, were surely favourites.
But May would be a disaster. Our final home game of the season was a disappointing 2-1 defeat against Manchester City, with Nicolas Anelka coming back to haunt us. This meant we went into the 4th place showdown with Chelsea at Stamford Bridge with Champions League qualification in the balance. We started the game well and took the lead early on thanks to a great header from Sami Hyypia. But things would soon fall apart. Marcel Desailly would equalise for the hosts and Jesper Gronkjaer scored what would eventually be the winner from 20 yards. Chelsea would be playing Champions League football next season. Liverpool were made to rue a massive missed opportunity to close out a disappointing campaign.
2002/03 was a strange season. It was a season of small victories that would be met with massive disappointments. It could be used as a synonym for the old saying "1 step forward, 2 steps back." Every time we looked like were turning a corner or about to gain some momentum, we would throw it away in spectacular fashion. Gerard Houllier took a huge amount of criticism at the end of the campaign and many called for his head. His signings of El Hadji Diouf, Salif Diao, and Bruno Cheyrou have been condemned massively since. Jamie Carragher said in his autobiography that it was apparent within the first week that neither were good enough to win us the league. When you consider that Houllier passed up the opportunity to sign Nicolas Anelka in favour of Diouf, who would go on to only score 5 goals in all competitions during 2002/03, it tells you all you need to know about Liverpool that term. Gerard Houllier would hold onto his job…just.