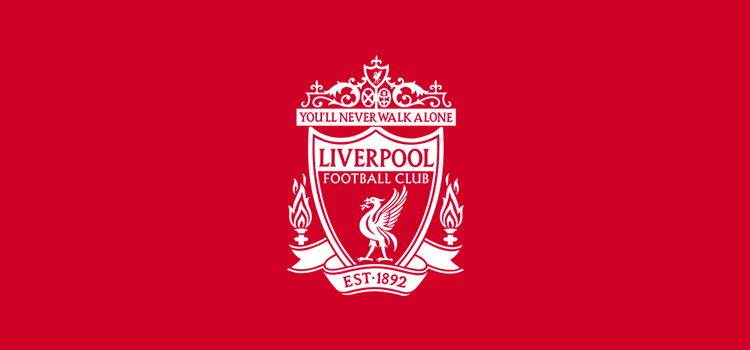 Once in a generation, a player will come along that sweeps everybody off their feet. This is usually a player with innate, natural talent. Some players need a few years to get find their feet in a team. Some don't peak until later on in their careers. But certain players burst onto the scene. This was the case in 1997/98 for Michael Owen. This was to be his season.
Roy Evans started the summer by bringing in a few recognisable faces. Liverpool had a young squad with a few bright young prospects emerging from the reserves and centre of excellence. There was no academy back then, just games on the Vernon Sangster next to Anfield. To aid this young squads development and help them reach their potential, Evans knew he had to supplement youth with experience. The first thing he did was sign Paul Ince from Inter Milan for £5.5 million. The wily veteran would add leadership and bite to a team that needed to be shown how to do the dirty work. Karlheinz Riedle was also brought in for £2.1 million from Borussia Dortmund. Having scored in the final of and won the Champions League with BVB the season before, Riedle was also part of the Germany squad that won the World Cup in 1990. He was a born winner who had played his whole career alongside other born winners. His experience would be invaluable to the likes of Owen and Robbie Fowler. Evans also paid £4.4 million for Oyvind Leonhardsen from Wimbledon, in order to add width and creativity to the team, and £2.5 million for Danny Murphy from Crewe Alexandra with an eye on the future. To deputise for David James, Liverpool bought Brad Friedel from Columbus Crew for £1.3 million.
Not many players were let go that summer. After a handful of appearances, Michael Kennedy admitted defeat and moved to Wimbledon for £2 million. Substitute goalkeeper Michael Stensgaard, a player who was clearly under the required standard, was let go. He went back to his homeland, to Hvidovre in Denmark, for free.
This season would start as the last one finished, a disappointing result at Selhurst Park to Wimbledon. This time though a point was the reward for Liverpool's efforts. Marcus Gayle put the home side ahead, but 18-year-old Michael Owen would get his first goal of the season to level from the penalty spot. This would be the first game in a disappointing start to the season for the Reds. We started our home campaign with a 2-1 loss to Leicester City. We would then draw 1-1 at Ewood Park against Blackburn Rovers and lose 2-0 at Elland Road to Leeds United. Not the ideal start to the season.
September would prove slightly more fruitful for Evans though. We would pick up our first win of the season, beating Sheffield Wednesday 2-1 at Anfield. A couple of days later, Liverpool would kick off the UEFA Cup with a 2-2 draw at Parkhead against Celtic. Those two away goals would prove vital in the goalless second leg a few weeks later, and that was enough to seal our progression to the second round. We would finish September unbeaten after drawing 1-1 with Southampton at the Dell, beating Aston Villa 3-0 at Anfield and beating West Ham United 2-1 at Upton Park.At the beginning of October, Chelsea visited Anfield. Under Ruud Gullit, they had won the F.A Cup the previous season and had bought serious class in the form of Gianfranco Zola and Gianluca Vialli. Chelsea were not to be taken lightly. Robbie Fowler and a Patrik Berger hat-trick were enough to take all 3 points from the game. Goals from Zola and Vialli only acting as a consolation to the West Londoners. A 2-0 win at the
At the beginning of October, Chelsea visited Anfield. Under Ruud Gullit, they had won the F.A Cup the previous season and had bought serious class in the form of Gianfranco Zola and Gianluca Vialli. Chelsea were not to be taken lightly. Robbie Fowler and a Patrik Berger hat-trick were enough to take all 3 points from the game. Goals from Zola and Vialli only acting as a consolation to the West Londoners. A 2-0 win at the Hawthorns over West Brom was cancelled out the following Saturday. We went to Goodison Park in good form and favourites to win the game. But after Neil Ruddock put into his own net right before half time, the writing appeared to be on the wall. A young Danny Cademarteri put Liverpool to the sword in the second half. After bullying Bjorn Tore Kvarme off the ball on the halfway line, he sprinted 30 yards into the penalty area. He then slipped Ruddock before sending David James the wrong way and compounding Liverpool's misery. The hangover from the derby carried into the next game, a 3-0 away defeat to Strasbourg in the UEFA Cup. We would win the return leg 2-0 at Anfield, but it wouldn't be enough to see us into the next round. We saw out October on a positive note though, beating Derby County 4-0 at Anfield.
November would begin with a 1-1 draw at the Reebok against newly promoted Bolton Wanderers, and an impressive 4-0 home win against Tottenham Hotspur. We also beat Grimsby Town 3-0 at Anfield in the Coca-Cola Cup. But following that came probably our most shocking result of the season, a 1-0 home defeat against Barnsley. That was sort of made up for the following week. An Arsenal side that were equally inconsistent were our opponents in North London. A spectacular goal from Steve McManaman won the game for Liverpool. McManaman seized the ball from a throw-in on the left hand side. After letting it bounce once, he unleashed an unstoppable volley into David Seaman's top left corner. Liverpool walked away from Highbury with all 3 points.
December started in disappointing fashion. After Andy Cole had put Manchester United ahead at Anfield, Robbie Fowler equalised from the penalty spot. But Cole scored again and David Beckham sealed the points with a magnificent free kick in front of the away fans.
Liverpool would finish the year unbeaten though, starting with a 3-0 win at Selhurst Park against Crystal Palace. This was followed by home wins against Coventry and Leeds before we ended 1997 with a 2-1 away win at Newcastle.
Liverpool started 1998 off by being knocked out of the F.A Cup by Coventry City 3-1 at Anfield and sending Newcastle out of the Coca-Cola Cup 2-0 at St. James' Park. January would be an unbeaten month for Liverpool in the league. Wimbledon were first, beaten 1-0 at Anfield. After drawing with Leicester at Filbert Street, we would beat Newcastle 1-0, and then Middlesbrough 2-1 in the Coca-Cola Cup. We finished the month by drawing 0-0 with Blackburn at Ewood Park. February would not be a good month for Liverpool though. After our first defeat of the year – 3-2 at home to Southampton – we would get knocked out of the Coca-Cola Cup. The 2-0 loss at the Riverside was enough to send Middlesbrough to the final, 3-2 on aggregate. This was followed by a 1-1 draw with relegation-threatened Everton at home and a 2-1 defeat away at Aston Villa.
Going into March on such a poor run of results must have sparked Liverpool into life. We would beat Bolton 2-1 at home and draw 3-3 with Spurs at White Hart Lane in a pulsating game, which ended with an 89th-minute equaliser from Steve McManaman. We would end the month by getting revenge on Barnsley for our embarrassing defeat earlier in the season by beating them 3-2 at Oakwell, thanks to McManamans second late goal in as many games and deepening their relegation worries. This saw us start April with momentum. We went to Old Trafford with a positive attitude and were rewarded with a 1-1 draw thanks to Michael Owens blistering pace and deft finish in the 36th minute, which cancelled out Ronny Johnsen's 12th-minute goal. We would also come through the next two games, beating Crystal Palace 2-1 at Anfield and drawing 1-1 with Coventry at Highfield Road. But our run was brought to an abrupt end at Stamford Bridge as Chelsea avenged their thumping defeat by inflicting one of their own on us, winning 4-1.
Our next two games would see us score 9 goals though. After beating West Ham 5-0 at Anfield, we would follow this by beating the eventual champions Arsenal 4-0. Two goals from Paul Ince, and one each for Michael Owen and Oyvind Leonhardsen sealing what many would see as our best result of the season. But we would end our campaign underwhelmingly though in a 1-0 defeat at Pride Park to Derby.
Roy Evans finished what would be his final full campaign in sole charge of the club in 3rd place. It was decent result considering the age of the squad. Evans was successfully bringing through good, young players and achieving results simultaneously. OK, we were inconsistent, but that is surely to be expected when working with players who are not the finished article yet. Michael Owen was undoubtedly the success of the season. The 18-year-old finished with 23 goals to his name in all competitions, which earned him a place in Glenn Hoddle's England squad for the World Cup in France. Roy Evans' idea of signing experienced veterans to help the young players had worked, despite the disappointing performances in the F.A Cup and UEFA Cup. It was clear that the future, on the pitch at least, was bright. But change would soon be afoot.