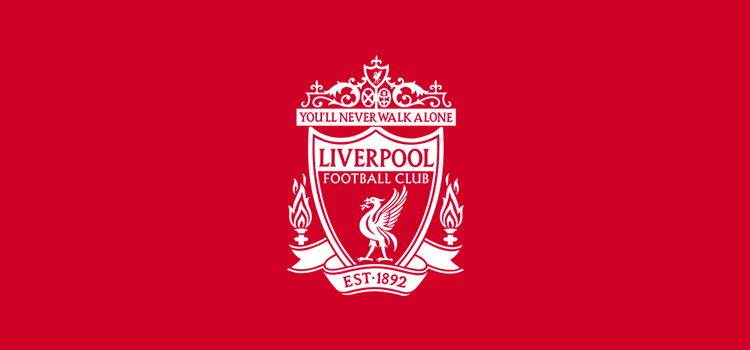 This is the third of a weekly series titled "The Magnificent Seven". Every week we'll be taking a look at almost everything regarding Liverpool, ranked in a top seven. In this edition, we'll be looking at the seven best players in the current squad. With the recent addition of Mohamed Salah to the team, the natural reaction is to let one's mouth salivate while envisioning how exciting the team could look. This list will be my best possible attempt at ranking the quality of the Egyptian's new teammates and does not factoring in potential, merely what each player has to offer right now. And since he is yet to appear for Liverpool, Salah will not be included in this list.
7 – Daniel Sturridge
When fit, he's one of the best strikers in the country. Blessed with a natural eye-for-goal and a quickness of thought that any top striker would be glad to possess. If he's on the pitch he's usually scoring, which is exactly why he's on this list. Unfortunately, his horrific injury record is what's keeping him in 7th place.
6 – Jordan Henderson
I'm not going to lie to you, I am a big fan of our captain. Ever since the latter half of the 2012/2013 season, he's grown in leaps and bounds. So much so that there were few complaints when he was handed the armband in the summer of 2015. A persistent heel problem has been the only thing keeping him from truly making his presence as skipper known. A vitally important cog in Jurgen Klopp's machine, his presence is always missed when he's not on the pitch.
5 – Adam Lallana
I would have been crucified for putting the former Saint's skipper on a list like this twelve months ago. I've always been a fan of Lallana but it's a testament to his performances this past season that few will complain about his inclusion now. The Englishman has always been known for his silky smooth style and supreme ability with both feet, but end-product was his main criticism. That was laid to rest as he notched eight goals and seven assists last campaign while playing in a deeper role than ever before. Converted into a box-to-box central midfielder by Jurgen Klopp, Lallana has been able to showcase his best qualities. His creative attacking brain, mixed with his tireless midfield running and pressing has made him an immensely important member of the team.
4 – Roberto Firmino
One of Liverpool's more high profile recent signings. The Brazilian joined in 2015 with plenty of excitement surrounding him. Unable to find a rhythm early on, it was only truly until Klopp took charge and started deploying him as a false 9 that he began to show his quality. His almost immediate partnership with compatriot Philippe Coutinho has been marvellous. One of the greatest compliments you can give Firmino is that when he usually plays well, Liverpool plays well too.
3 – Joel Matip
Part of the worst defence in last season's top four, it might be strange to be seeing the Cameroonian so high up the list. However, I shudder when trying to imagine what we would've looked like at the back last season without Matip in there. Indeed, his contribution is one that can only be appreciated by watching Liverpool week in week out. That's the only way you could've seen the sheer gulf in quality between the lanky defender and whoever his partner alongside him was. A top centre-half has to be a priority this summer. The prospect of Matip lining up alongside someone as good as him is an exciting one.
2 – Sadio Manè
It's crazy to think that there were people against his signing last summer. Such has been the brilliance of Manè since his big-money move from Southampton. The bringer of much-needed pace into a Liverpool attack that looked somewhat one-dimensional without him. There's a stark contrast between Liverpool with and without the winger. He immediately hit the ground running and formed a terrifying partnership with Coutinho and Firmino up front. His debut wonder-goal at The Emirates immediately endeared him to the Anfield faithful and it's been a fantastic love affair ever since.
1 – Philippe Coutinho
"O Mágico", the little Brazilian really is pure magic on the pitch; so much so that Sturridge nicknamed him "David Blaine". Coutinho made clear what kind of quality he possessed when he first arrived in 2013 but he's recently been delivering on a much more consistent basis. No one else at the club comes close to matching his dribbling ability, his eye for a pass, or his deadliness from outside the box. It's always been felt that he is most comfortable when pulling the strings from the middle of the pitch. And Jurgen Klopp seems to definitely agree as he deployed the number 10 deeper towards the latter stages of the campaign, to devastating effect. With Salah and Mane lining up on the wings next season, expect Phil to be at his orchestrating best. Klopp told Coutinho that if he commits his future to Liverpool they'll build a statue in his honour, and to be quite frank I don't see why not. No doubt the most valuable player at the club, he's also shown time and time again why he's the best.